Chemistry Lessons
Author: Meredith Goldstein
Publication Date: June 19th, 2018
Pages: 256
Publisher: HMH
Buy it: AmazonCA | Indigo | B&N| AmazonUS | Book Depository
---
Synopsis
For seventeen-year-old Maya, the equation for happiness is simple: a dream internship at MIT + two new science nerd friends + a perfect boyfriend = one amazing summer. Then Whit dumps her out of the blue. 
Maya is miserable until she discovers that her scientist mother, before she died, was conducting research on manipulating pheromones to enhance human attraction. If Maya can finish her mother's work, maybe she can get Whit back. But when her experiment creates chaos in her love life, she realizes that maybe love and loss can't be understood using the scientific method. Can she learn to trust the unmeasurables of love and attraction instead?
---
⭐️⭐️.5
That cover is beautiful, love the colour combo and the science elements.
This was a cute, quick read and perfect for summer.
The synopsis for this book sounded pretty interesting to me specifically because of the scientific element but it fell short, I didn't love it and I didn't hate it, somewhere in between. The book was well written for the most part and it's fun and an easy read. Its good if you want to pick up something quick where you don't need to do a lot of thinking or investing. I think it would be a great book to help you out of a reading slump!
Maya was an alright character shes intelligent and determined. However, because she's determined, heartbroken and grieving she made some poor decisions in the book. For example the entire experiment which was completely unethical was a very poor decision. Also not thinking through her actions caused some unwanted reactions she didn't expect. She also ended up lying and becoming very secretive and obsessed with the experiment, she was clouded by her heartbreak.
I really enjoyed how much the main character loves science, as someone who studied science in university it always makes me happy when authors use science in their books. Maya as a seventeen year old already knows what she wants to study in school and what she wants to do once she finishes university which is really cool, most people have NO idea what they want to do even when they star university. It was nice to see!
Maya has an amazing best friend named Bryan who is there for everything and anything she needs. They spend a lot of time together and he's her rock. I love reading relationships like this where the character has that someone who will be there for absolutely everything no matter what.
Although Maya was just dumped by her boyfriend and first love at times her thinking was really obsessed, stalkerish and unhealthy. At one point during the book Maya heads to the university where her Ex's new girlfriend is so she can go and watch her from afar. How creepy Maya, snap out of it. She can't seem to accept that her ex has moved on and she's dead set on trying to get him back by doing this experiment.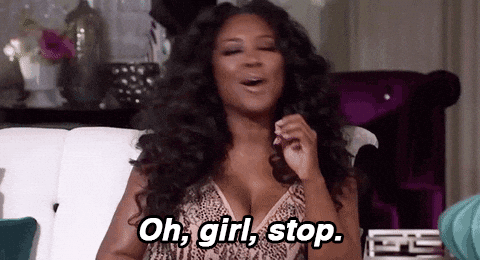 The experiment which included three subjects who had no idea the experiment was happening was incredibly unethical and unhealthy, the person helping Maya complete it should have known better. Although the experiment was unethical I still would have liked to have seen more about it. We only got quick glimpses about it and it wasn't enough.
I either missed it or it wasn't there but I don't remember reading a description of the main character and couldn't for the life of me picture what she looked like. There were quick descriptions of the other characters but I don't remember anything about Maya besides her being short. Not only were the characters non descriptive there was a general lack of description throughout the book.
The book was alright, maybe if you LOVE contemporary books you'll enjoy this more or if you like quick summer reads then this is a good one. If you're looking for something deep that will make you feel then you'll need to look elsewhere.