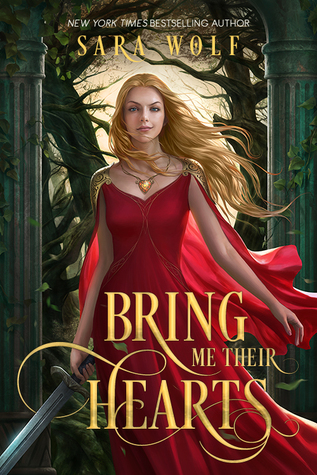 Bring Me Their Hearts
Author: Sara Wolf
Publication Date: June 5th, 2018
Pages: 400
Publisher: Entangled Teen
Buy it: AmazonCA | Indigo| B&N| AmazonUS | Book Depository
---
Synopsis
Zera is a Heartless – the immortal, unageing soldier of a witch. Bound to the witch Nightsinger ever since she saved her from the bandits who murdered her family, Zera longs for freedom from the woods they hide in. With her heart in a jar under Nightsinger's control, she serves the witch unquestioningly.
Until Nightsinger asks Zera for a Prince's heart in exchange for her own, with one addendum; if she's discovered infiltrating the court, Nightsinger will destroy her heart rather than see her tortured by the witch-hating nobles.
Crown Prince Lucien d'Malvane hates the royal court as much as it loves him – every tutor too afraid to correct him and every girl jockeying for a place at his darkly handsome side. No one can challenge him – until the arrival of Lady Zera. She's inelegant, smart-mouthed, carefree, and out for his blood. The Prince's honor has him quickly aiming for her throat.
So begins a game of cat and mouse between a girl with nothing to lose and a boy who has it all.
Winner takes the loser's heart.
Literally.
---
⭐️⭐️⭐️⭐️.25
Is there really anything better than a dark, twisted and gruesome story? Not for me. This story had so many things that hit my check boxes. It was dark, atmospheric, fast paced,  had all sorts of banter, strong females and magic.
This was such a great fantasy which reads like a twisted fairytale. I enjoyed the whole plot of the book, the characters and the magic. The plot isn't incredibly original because you know kill/kidnap the royal, try not to fall for them etc. etc. What was different about this and what kept me turning the pages was the idea of Zara being a Heartless and the threat of her being found out and potentially killed. Not to mention the dark atmosphere and the banter.
OH THE BANTER! All the sass, snark and sarcasm made the book funny keeps you turning the pages. As Zara virtually has no filter the stuff that comes out of her mouth is just so funny. There were times that I actually laughed out loud while reading that so, I'm applauding Sara Wolf for hitting the nail on the head with the snark. Good job.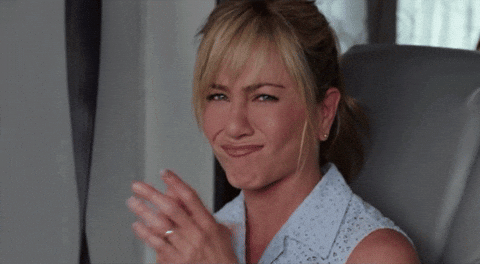 The world building in this book was done really well I could actually visualise where the characters were and what was going on. The threat of danger throughout the book added a dark atmosphere to the story which made the gruesome parts even more gruesome. The author also did a fantastic job on describing the characters sometimes authors fall a bit short in describing their characters and they are hard to picture but Sara did a great job especially with Lucien the Crown Prince.
In this world there are different species and I really like that Sara didn't segregate them All of the species can live and work together and no one is really oppressed or hated which was refreshing to see. I read a lot of fantasy where different species are hated because of what they are and that didn't happen here.
The characters in this book were all fantastic in their own way but my favourites were by far Zara, Lucien and Malachite. Zara the main character is interesting. She's a heartless so she's immortal she's also incredibly snarky, sassy and sarcastic it makes my heart happy. Zara is strong and determined but she also has an internal struggle she's trying to understand and overcome. She's not just a one dimensional character, there's more layers to her which is fantastic.
Lucien the Crown Prince is this dark, mysterious and dangerous character. He hunts witches and is determined to find the truth about what happened to his sister years ago. He's cold and he's not what he seems. His interactions with Zara are pure gold, so funny and incredibly inappropriate at times considering their stations. He has a body guard Malachite who is a Beneather (species who lives underground guarding dangerous creatures). Malachite doesn't treat the prince like a prince but more of a friend and isn't afraid to speak his mind.
The best part about Malachite is his relationship and interactions with Zara. These two characters are the sassiest, snarkiest and sarcastic characters I have ever read. Reading their interactions and banter made me laugh countless times.
At the end of the book there is a pretty huge cliff hanger and I need the second book right now!
The reason this wasn't a 5 star read for me is because the beginning was a tad slow and the cliff hanger at the ending I saw coming since we first learned about the Princess. But other than that this was fun, dark and funny. Highly recommend if you love fantasy and some great banter. Add this to your list!