I read some pretty crappy books in 2018 so here are the WORST I read, in no particular order.
Enjoy!
---
Brightly Burning by Alexa Donne
This book made me rage. I actually threw it across the room beuase I was so angry. Why was I so angry? This is a Jane Eyre retelling in space.. in space.. in the future.. The author felt the need to keep the dress and customs of the 1800s in space IN THE FUTURE. Like under-dress, petticoats and all! WHAT EVEN. I cant talk or write about this book without getting very angry so here's my rant review to read. And here's a post where I really dig into it.
---
Grim Lovelies by Megan Shepherd
This was garbage. This put me into a four month slump because I disliked it so much. it was weird, the romance in it was awkward and strange. For reference the MC continuously tells the love interest that she sees him as a brother, then two pages later she's kissing him WHAT?? Go away, I can't even deal. Not only that but the MC has been so sheltered, she has no idea how things in the real world work but all of a sudden shes a god damn expert. Review can be found here.
---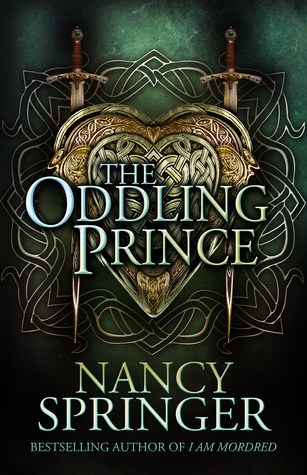 The Oddling Prince by  Nancy Springer
Right so this was bizarre. The writing was archaic and I had to keep rereading sentences to understand what was going on. The two character in the book are supposed to be siblings but its written more like they are lovers, the way they talk, touch and look at each other is so weird and uncomfortable. The story itself was confusing and made no sense.
---
A Court of Frost and Starlight by Sarah J. Maas
This was absolute TRASH, complete garbage. This was basically trashy fan fiction. SJM gave some of the people what they wanted, the wall scene, possible pregnancy? ugh gag me. Feyre turned into this whiney little bitch not the strong determined woman we read about. Rhysand is total asshole and contradictory to his character in the previous books. Its like SJM forgot who her characters were. I just couldn't with this book. Here's my review. and here's a rant post with all my exact thoughts.
---
From Twinkle With Love by Sandhya Menon
I don't think I've ever read a more delusional character in my entire life. This was one of Owlcrate's books in 2018 and I have no idea why. Twinkle is an all around horrible person, she's trying to get the most popular guy to fall in love with her so people will notice her. UGH, what? She's making a movie with the popular guys brother and decides shes going t get people to gossip and shes going to film and post it. Not only does she do that but she goes on to slut shame her best friend. This was an absolutely horrible book with a horrific main character. You couldn't pay me enough money to read this authors other books. Review is here.
---
Chemistry Lessons by Meridith Goldstein
The ethics issues in this book are unreal. The MC did an experiment on three individuals that had no idea it was happening. She was determined to get her boyfriend back who dumped her by doing an experiemtn her deceased mother started years ago. Totally bizarre. Review is here.
---
This was a huge disappointment. I've never read the original Frankenstein but Kiersten kept saying this was dark and scary and I didn't find it either of those things. I found all of the characters irritating especially Elizabeth. She was blinded by her loyalty, deceptive, delusional and very disturbed. The pacing of th story was so slow, it was like I was wading through molasses, it was also very boring, a lot of it was Elizabeth travelling and what a snooze fest that was! Review is here.
---
This is the final book in the Night Huntress series and this was a HUGE let down. As this is the 7th book in a series I can't really say anything about the plot but the events that took place in this were so, so disappointing. This didn't feel like it was eve part of the series, Cat and Bones weren't themselves. Grrr argggg
---
So this was a whole other level of wtf kind of weird. Its a complete mess and confusing. The biggest issue with this was the timelines. There were several different timelines and they were all over the place and hard to keep track of. It was just confusing. Oh so confusing.
---
So, this is probably the most controversial book on this list bu, I didn't like it and that mostly my fault. I don't like VR/video game type books. However I went into this with an open mind and zero expectations. It was boring, so goddamn boring for about 3/4 of the book. It's also 95% INNER MONOLOGUE, I HATE inner monologue so much. I need dialogue, dialogue people, it breaks up all the giant information and paragraphs and there was hardly and dialogue so it took me forever to read. So yes, I didn't like this book, it was boring and full of inner monologue. The one thing I did enjoy though was the romance.