Top Ten Tuesday weekly meme  is hosted by That Artsy Reader Girl
The actual topic for this week is books with sensory memories but I don't have too many of those so lets take a look at books I wasted my time on. I do a post occasionally called Books I wasted my Time On where I go in depth about why I disliked the books, you can find my first one here and the second one can be found here.
These books are in no order, I just really disliked them.
---
REVIEW
For seventeen-year-old Maya, the equation for happiness is simple: a dream internship at MIT + two new science nerd friends + a perfect boyfriend = one amazing summer. Then Whit dumps her out of the blue.
Maya is miserable until she discovers that her scientist mother, before she died, was conducting research on manipulating pheromones to enhance human attraction. If Maya can finish her mother's work, maybe she can get Whit back. But when her experiment creates chaos in her love life, she realizes that maybe love and loss can't be understood using the scientific method. Can she learn to trust the unmeasurables of love and attraction instead?
---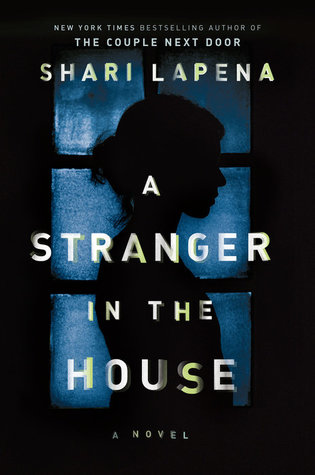 In this neighborhood, danger lies close to home. A domestic thriller packed full of secrets, and a twisty story that never stops—from the bestselling author of The Couple Next Door
He looks at her, concerned. "How do you feel?" She wants to say, Terrified. Instead, she says, with a faint smile, "Glad to be home."
Karen and Tom Krupp are happy—they've got a lovely home in upstate New York, they're practically newlyweds, and they have no kids to interrupt their comfortable life together. But one day, Tom returns home to find Karen has vanished—her car's gone and it seems she left in a rush. She even left her purse—complete with phone and ID—behind.
There's a knock on the door—the police are there to take Tom to the hospital where his wife has been admitted. She had a car accident, and lost control as she sped through the worst part of town.
The accident has left Karen with a concussion and a few scrapes. Still, she's mostly okay—except that she can't remember what she was doing or where she was when she crashed. The cops think her memory loss is highly convenient, and they suspect she was up to no good. 
Karen returns home with Tom, determined to heal and move on with her life. Then she realizes something's been moved. Something's not quite right. Someone's been in her house. And the police won't stop asking questions.
Because in this house, everyone's a stranger. Everyone has something they'd rather keep hidden. Something they might even kill to keep quiet.
---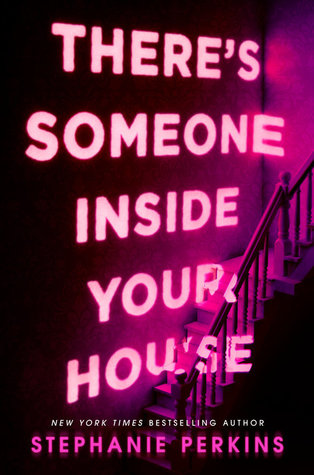 Love hurts…
Makani Young thought she'd left her dark past behind her in Hawaii, settling in with her grandmother in landlocked Nebraska. She's found new friends and has even started to fall for mysterious outsider Ollie Larsson. But her past isn't far behind.
Then, one by one, the students of Osborne Hugh begin to die in a series of gruesome murders, each with increasingly grotesque flair. As the terror grows closer and her feelings for Ollie intensify, Makani is forced to confront her own dark secrets.
---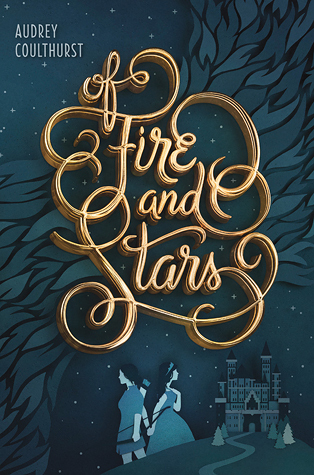 Betrothed since childhood to the prince of Mynaria, Princess Dennaleia has always known what her future holds. Her marriage will seal the alliance between Mynaria and her homeland, protecting her people from other hostile lands. But Denna has a secret. She possesses an Affinity for fire—a dangerous gift for the future queen of a kingdom where magic is forbidden.
Now, Denna must learn the ways of her new home while trying to hide her growing magic. To make matters worse, she must learn to ride Mynaria's formidable warhorses—and her teacher is the person who intimidates her most, the prickly and unconventional Princess Amaranthine—called Mare—the sister of her betrothed.
When a shocking assassination leaves the kingdom reeling, Mare and Denna reluctantly join forces to search for the culprit. As the two become closer, Mare is surprised by Denna's intelligence and bravery, while Denna is drawn to Mare's independent streak. And soon their friendship is threatening to blossom into something more.
But with dangerous conflict brewing that makes the alliance more important than ever, acting on their feelings could be deadly. Forced to choose between their duty and their hearts, Mare and Denna must find a way to save their kingdoms—and each other.
---
REVIEW
Seventeen-year-old Stella Ainsley wants just one thing: to go somewhere—anywhere—else. Her home is a floundering spaceship that offers few prospects, having been orbiting an ice-encased Earth for two hundred years. When a private ship hires her as a governess, Stella jumps at the chance. The captain of the Rochester, nineteen-year-old Hugo Fairfax, is notorious throughout the fleet for being a moody recluse and a drunk. But with Stella he's kind.
But the Rochester harbors secrets: Stella is certain someone is trying to kill Hugo, and the more she discovers, the more questions she has about his role in a conspiracy threatening the fleet.
---
REVIEW
Hope warms the coldest night.
Feyre, Rhys, and their close-knit circle of friends are still busy rebuilding the Night Court and the vastly-changed world beyond. But Winter Solstice is finally near, and with it, a hard-earned reprieve. 
Yet even the festive atmosphere can't keep the shadows of the past from looming. As Feyre navigates her first Winter Solstice as High Lady, she finds that those dearest to her have more wounds than she anticipated–scars that will have far-reaching impact on the future of their Court. 
---
REVIEW
Chase Walker is beginning to doubt his own sanity. From the moment he turned eighteen, a strange paranoia has taken over his mind. It all started the moment he discovered his uncle's old watch…
The watch calls to him. Though it beckons, he resists. His body strains toward it, blood pulsing, heart pounding in a mysterious and primitive need to connect with his uncle's old beat up watch.
When sexy and mysterious Alyx saves his life, she promises answers. She talks of dimension travel, and wears a magical watch of her own…
---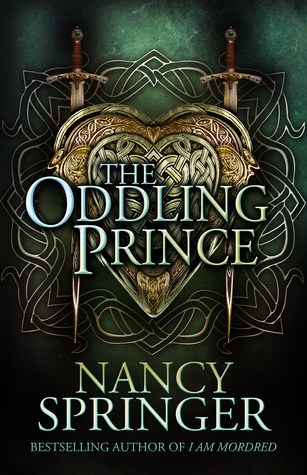 REVIEW
In the ancient moors of Scotland, the king of Calidon lies on his deathbed, cursed by a ring that cannot be removed from his finger. When a mysterious fey stranger appears to save the king, he also carries a secret that could tear the royal family apart.
The kingdom's only hope will lie with two young men raised worlds apart. Aric is the beloved heir to the throne of Calidon; Albaric is clearly of noble origin yet strangely out of place.
The Oddling Prince is a tale of brothers whose love and loyalty to each other is such that it defies impending warfare, sundering seas, fated hatred, and the very course of time itself. In her long-awaited new fantasy novel, Nancy Springer (the Books of Isle series) explores the darkness of the human heart as well as its unceasing capacity for love.
---
Want by Cindy Pon ⭐️⭐️⭐️
Jason Zhou survives in a divided society where the elite use their wealth to buy longer lives. The rich wear special suits that protect them from the pollution and viruses that plague the city, while those without suffer illness and early deaths. Frustrated by his city's corruption and still grieving the loss of his mother, who died as a result of it, Zhou is determined to change things, no matter the cost.
With the help of his friends, Zhou infiltrates the lives of the wealthy in hopes of destroying the international Jin Corporation from within. Jin Corp not only manufactures the special suits the rich rely on, but they may also be manufacturing the pollution that makes them necessary.
Yet the deeper Zhou delves into this new world of excess and wealth, the more muddled his plans become. And against his better judgment, Zhou finds himself falling for Daiyu, the daughter of Jin Corp's CEO. Can Zhou save his city without compromising who he is or destroying his own heart?
---
As bubbly as champagne and delectable as wedding cake, Once and for All, Sarah Dessen's thirteenth novel, is set in the world of wedding planning, where crises are routine. 
Louna, daughter of famed wedding planner Natalie Barrett, has seen every sort of wedding: on the beach, at historic mansions, in fancy hotels and clubs. Perhaps that's why she's cynical about happily-ever-after endings, especially since her own first love ended tragically. When Louna meets charming, happy-go-lucky serial dater Ambrose, she holds him at arm's length. But Ambrose isn't about to be discouraged, now that he's met the one girl he really wants. 
Sarah Dessen's many, many fans will adore her latest, a richly satisfying, enormously entertaining story that has everything—humor, romance, and an ending both happy and imperfect, just like life itself.
---
Are there any books you didn't enjoy?