Heart of thorns
Author: Bree Barton
Publication date: July 31st, 2018
Publisher: Katherine Tegen Books
Pages: 464
Pre-Order:  Amazon | Indigo | Barnes and Noble |
Synopsis
In the ancient river kingdom, touch is a battlefield, bodies the instruments of war. Seventeen-year-old Mia Rose has pledged her life to hunting Gwyrach: women who can manipulate flesh, bones, breath, and blood.
Not women. Demons. The same demons who killed her mother without a single scratch. 
But when Mia's father suddenly announces her marriage to the prince, she is forced to trade in her knives and trousers for a sumptuous silk gown. Only after the wedding goes disastrously wrong does she discover she has dark, forbidden magic—the very magic she has sworn to destroy.
---
⭐️⭐️⭐️⭐️.5
Where do I even start with this!? I loved it obviously, I started it and couldn't put it down!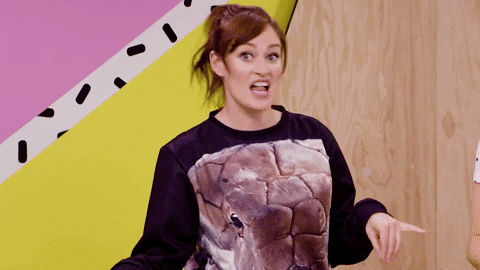 This was a beautifully written descriptive fantasy full of magic, strong female characters, feminism, diversity, demons, tyrant kings, BETRAYAL so much betrayal and plot twists galore!
This was really well written and very descriptive, I could picture what was happening, where it was happening and the surroundings. Sometimes its really hard to actually visualise whats going on in a story but I didn't have that problem with Heart of Thorns.
The story follows Mia the main character who has pledged her life to hunt the demons who killed her mother. Her father has other plans for her and she is to be wed to the prince which means she is unable to find the creatures who killed her mother. But the wedding ends up a total disaster and she finds out she has the same powers as the demons who took her mothers life.. dun dun dunnn.
Mia is a level headed, strong, intelligent, independent and scientific person. She knows everything there is to know about the human body, how it works, how to heal it and how to take a life. So we she finds out that she has magic she cant quite believe it. She also cant seem to grasp that she is one of the demons who took her mothers life. Everything she has ever known is a complete lie.
There were some really great things in the book which include:
– Feminism galore
– Bi-male love interest
– Diverse characters 
The first third and last third of the story is where most of the action happens and the middle is mostly Mia and the Prince on the run trying to stay alive. There is a bit of action happening in the middle but not much. It was great to see how Mia and Quins relationship developed as they actually spent time together getting to know one another and learning that each person isn't who they pegged them out to be.
This story had a major PLOT TWIST and the betrayal of all betrayals at the end, like holy cow! I'm usually pretty good at predicting where a story is going to go but I had no idea! its so rare for me to be caught off guard and my god it was great! Bree did the unexpected and you wont see it coming! Like jaw dropping plot twist.
What I really loved about the book was that the author used science throughout and it was done well and researched. As a Geologist seeing an author use geologic terms in a story can be rough because most of the time they get it wrong. However Bree used correct terms to describe specific rocks instead of just saying "igneous rocks" she used correct terms such as "diorite" which I loved (I'm probably the only one, complete nerd). Geologic terms aren't the only scientific part as the main character Mia has studied the human body there were a lot of anatomy terms used to describe things which was great. And it almost seemed like a coping mechanism for Mia reciting in her head different parts of the heart or human body.
The only reason why I didn't give this a 5 star review was because at times there was too much description and inner monologue for me and not enough dialogue. At times I felt bogged down with huge paragraphs.
If you are a fantasy fan I highly recommend you add this to your TBR!