I am anticipating quite a few June releases,  most of them are sequels. There are just so many great books being published in the upcoming months. So let's dig in to the books I'm highly anticipating for June, most of them have already been released (shrugs), better late than never right?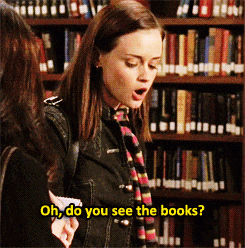 Sweet Black Waves By Kristina Perez
Release Date: June 5th
UMMM, this sounds fantastic! Dueling kingdoms, unknown magic i'm assuming some forbidden love? Count me in!
Synopsis
Not you without me, not me without you.
Two proud kingdoms stand on opposite shores, with only a bloody history between them. 
As best friend and lady-in-waiting to the princess, Branwen is guided by two principles: devotion to her homeland and hatred for the raiders who killed her parents. When she unknowingly saves the life of her enemy, he awakens her ancient healing magic and opens her heart. Branwen begins to dream of peace, but the princess she serves is not so easily convinced. Fighting for what's right, even as her powers grow beyond her control, will set Branwen against both her best friend and the only man she's ever loved. 
Inspired by the star-crossed tale of Tristan and Eseult, this is the story of the legend's true heroine: Branwen. For fans of Graceling and The Mists of Avalon, this is the first book of a lush fantasy trilogy about warring countries, family secrets, and forbidden romance.
The Bird and The Blade by Megan Bannen
Release June 5th
This is one of my most anticipated releases of the year. I'm looking forward to it because it takes place in the Mongol Empire and that sounds incredibly fascinating to me. This has some mixed reviews specifically about the relationship in the book and while its one of the tropes (slave falls in love with the prince/king, etc.) I absolutely despise I'm still really looking forward to it!
Synopsis
As a slave in the Kipchak Khanate, Jinghua has lost everything: her home, her family, her freedom … until she finds herself an unlikely conspirator in the escape of Prince Khalaf and his irascible father as they flee from their enemies across the vast Mongol Empire. On the run, with adversaries on all sides and an endless journey ahead, Jinghua hatches a scheme to use the Kipchaks' exile to return home, a plan that becomes increasingly fraught as her feelings for Khalaf evolve into a hopeless love.
Jinghua's already dicey prospects take a downward turn when Khalaf seeks to restore his kingdom by forging a marriage alliance with Turandokht, the daughter of the Great Khan. As beautiful as she is cunning, Turandokht requires all potential suitors to solve three impossible riddles to win her hand—and if they fail, they die.
Jinghua has kept her own counsel well, but with Khalaf's kingdom—and his very life—on the line, she must reconcile the hard truth of her past with her love for a boy who has no idea what she's capable of … even if it means losing him to the girl who'd sooner take his life than his heart.
THE BIRD AND THE BLADE is a lush, powerful story of life and death, battles and riddles, lies and secrets from debut author Megan Bannen.
Bring Me Their Hearts by Sara Wolf
Release June 5th
This sounds INCREDIBLY dark and I'm here for that. This book had me at witch, who doesn't like witches honestly? I've heard lots of reviews that say there is a ton of amazing banter and I live for banter in books, so yea I'm excited for this one. Also sassy, smart mouthed females? Sounds right up my alley!

Synopsis
Zera is a Heartless – the immortal, unageing soldier of a witch. Bound to the witch Nightsinger ever since she saved her from the bandits who murdered her family, Zera longs for freedom from the woods they hide in. With her heart in a jar under Nightsinger's control, she serves the witch unquestioningly.
Until Nightsinger asks Zera for a Prince's heart in exchange for her own, with one addendum; if she's discovered infiltrating the court, Nightsinger will destroy her heart rather than see her tortured by the witch-hating nobles.
Crown Prince Lucien d'Malvane hates the royal court as much as it loves him – every tutor too afraid to correct him and every girl jockeying for a place at his darkly handsome side. No one can challenge him – until the arrival of Lady Zera. She's inelegant, smart-mouthed, carefree, and out for his blood. The Prince's honor has him quickly aiming for her throat.
So begins a game of cat and mouse between a girl with nothing to lose and a boy who has it all.
Winner takes the loser's heart.
Whisper of the Tide by Sarah Tolcser
Release June 5th
Can I add this if I already read an ARC? Well, I'm going to. This book was amazing, you can find my review for it here. This was such a fun adventure full of an amazing cast of characters, I highly recommend this duology to all of you pirate lovers out there!

Synopsis
Caro Oresteia spent her life waiting to be called by the river god, as those in her family had been for generations. But when she's swept away on an adventure to save the Akhaian royal prince, Markos, her destiny is sealed by the sea god instead.
For now, Caro is landlocked, helping Markos reclaim his throne after nearly his entire family was assassinated in a political coup. Without any financial or military support, Markos is desperate for allies, and Caro has fought off more than one attempt on his life. When a powerful Archon offers his army in exchange for Markos's marriage to his daughter, Caro must choose: Her love for Markos, or the fate of Akhaia? And more importantly: How much is she willing to risk to defy the sea god's wishes and chart her own course?
With shipwrecks, lost treasure, old and new enemies, dark magic, and breathtaking romance, Sarah Tolcser weaves another epic story about chasing your fate.
City of Bastards by Andrew Shvarts
Release June 5th
I read Royal Bastards last year and really enjoyed it so I'm looking forward to seeing what happens next with the little band of misfits.

Synopsis
Tilla, bastard of House Kent, has it made. Safe from her murderous father in the dazzling capital of Lightspire, she lives a life of luxury under the protection of the Volaris King, alongside her boyfriend Zell and best friend, Princess Lyriana.
So why isn't she happy? Maybe it's the whispers and stares that follow her wherever she goes, as the daughter of the traitor waging war against Lightspire. Or maybe it's the memories of her beloved brother, Jax, who lies cold in his grave even as she tries to settle into a life in the city's prestigious University.
Then, Tilla stumbles upon the body of a classmate, a friend. The authorities are quick to rule it a suicide and sweep it under the rug, but when Tilla herself is attacked by a mysterious man with terrifying powers, she's convinced of a conspiracy. Her friends beg her to stay silent; what she's suggesting is impossible… and treasonous.
But Tilla can't, won't, let it go. And the deeper she digs, the more questions she uncovers. How is the West beating the supposedly invincible Lightspire Mages in battle? Is it connected to the shadowy cult wreaking havoc in Lightspire? Nothing is as it seems in the glorious capital, and Tilla's presence might just be the spark that sets the Kingdom aflame.
A Reaper At The Gates by Sabaa Tahir
Release June 12th
I think a lot of people are anticipating this book. Really I'm just here for Elias and Laia and there better be some good moments. I just know Sabaa is going to hurt my baes so bad and I need to know what happens. This series is amazing and if you haven't rad it and you love fantasy, pick it up!

Synopsis
Beyond the Empire and within it, the threat of war looms ever larger.
The Blood Shrike, Helene Aquilla, is assailed on all sides. Emperor Marcus, haunted by his past, grows increasingly unstable, while the Commandant capitalizes on his madness to bolster her own power. As Helene searches for a way to hold back the approaching darkness, her sister's life and the lives of all those in the Empire hang in the balance.
Far to the east, Laia of Serra knows the fate of the world lies not in the machinations of the Martial court, but in stopping the Nightbringer. But while hunting for a way to bring him down, Laia faces unexpected threats from those she hoped would aid her, and is drawn into a battle she never thought she'd have to fight.
And in the land between the living and the dead, Elias Veturius has given up his freedom to serve as Soul Catcher. But in doing so, he has vowed himself to an ancient power that will stop at nothing to ensure Elias's devotion–even at the cost of his humanity