Top Ten Tuesday meme is hosted by That Artsy Reader Girl
This week is a freebie topic and it's supposed to be about books dealing with school/learning. So I've complied a list of books that have science in them or have characters that use science. For those of you who don't know I love science, science is my life, my one true love. science never lets me down and deals with facts. I have two university science degrees so I get a little giddy when I read a YA book that has science elements in it!
---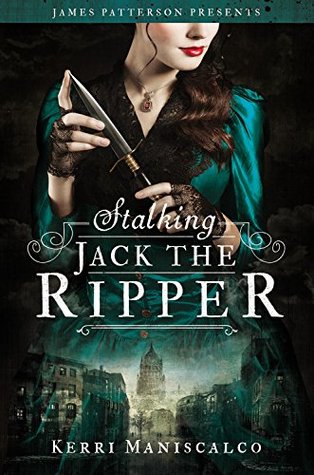 Seventeen-year-old Audrey Rose Wadsworth was born a lord's daughter, with a life of wealth and privilege stretched out before her. But between the social teas and silk dress fittings, she leads a forbidden secret life.
Against her stern father's wishes and society's expectations, Audrey often slips away to her uncle's laboratory to study the gruesome practice of forensic medicine. When her work on a string of savagely killed corpses drags Audrey into the investigation of a serial murderer, her search for answers brings her close to her own sheltered world.
The story's shocking twists and turns, augmented with real, sinister period photos, will make this dazzling, #1 New York Times bestselling debut from author Kerri Maniscalco impossible to forget.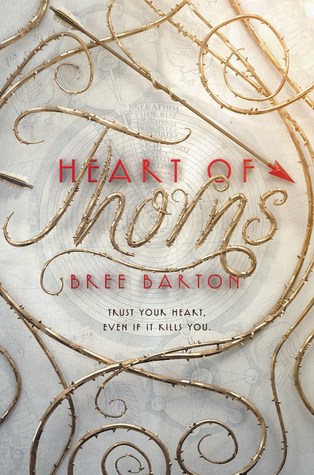 In the ancient river kingdom, touch is a battlefield, bodies the instruments of war. Seventeen-year-old Mia Rose has pledged her life to hunting Gwyrach: women who can manipulate flesh, bones, breath, and blood.
Not women. Demons. The same demons who killed her mother without a single scratch.
But when Mia's father suddenly announces her marriage to the prince, she is forced to trade in her knives and trousers for a sumptuous silk gown. Only after the wedding goes disastrously wrong does she discover she has dark, forbidden magic—the very magic she has sworn to destroy.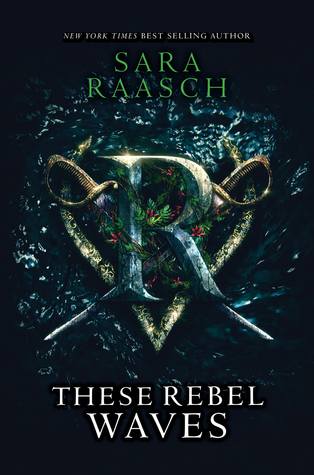 Adeluna is a soldier. Five years ago, she helped the magic-rich island of Grace Loray overthrow its oppressor, Argrid, a country ruled by religion. But adjusting to postwar life has not been easy. When an Argridian delegate vanishes during peace talks with Grace Loray's new Council, Argrid demands brutal justice—but Lu suspects something more dangerous is at work.
Devereux is a pirate. As one of the outlaws called stream raiders who run rampant on Grace Loray, he pirates the island's magic plants and sells them on the black market. But after Argrid accuses raiders of the diplomat's abduction, Vex becomes a target. An expert navigator, he agrees to help Lu find the Argridian—but the truth they uncover could be deadlier than any war.
Benat is a heretic. The crown prince of Argrid, he harbors a secret obsession with Grace Loray's forbidden magic. When Ben's father, the king, gives him the shocking task of reversing Argrid's fear of magic, Ben has to decide if one prince can change a devout country—or if he's building his own pyre.
As conspiracies arise, Lu, Vex, and Ben will have to decide who they really are . . . and what they are willing to become for peace.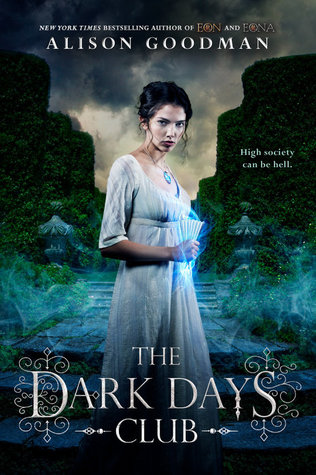 London, April 1812. On the eve of eighteen-year-old Lady Helen Wrexhall's presentation to the queen, one of her family's housemaids disappears-and Helen is drawn into the shadows of Regency London. There, she meets Lord Carlston, one of the few who can stop the perpetrators: a cabal of demons infiltrating every level of society. Dare she ask for his help, when his reputation is almost as black as his lingering eyes? And will her intelligence and headstrong curiosity wind up leading them into a death trap?
It got in us
After receiving an urgent SOS from a work detail on a distant planet, a skeleton crew is dispatched to perform a standard search-and-rescue mission.
Most are dead.
But when the crew arrives, they find an abandoned site, littered with rotten food, discarded weapons…and dead bodies.
Don't set foot here again.
As they try to piece together who—or what—could have decimated an entire operation, they discover that some things are best left buried—and some monsters are only too ready to awaken.
Surrounded by enemies, the once-great nation of Ravka has been torn in two by the Shadow Fold, a swath of near impenetrable darkness crawling with monsters who feast on human flesh. Now its fate may rest on the shoulders of one lonely refugee.
Alina Starkov has never been good at anything. But when her regiment is attacked on the Fold and her best friend is brutally injured, Alina reveals a dormant power that saves his life—a power that could be the key to setting her war-ravaged country free. Wrenched from everything she knows, Alina is whisked away to the royal court to be trained as a member of the Grisha, the magical elite led by the mysterious Darkling.
Yet nothing in this lavish world is what it seems. With darkness looming and an entire kingdom depending on her untamed power, Alina will have to confront the secrets of the Grisha . . . and the secrets of her heart.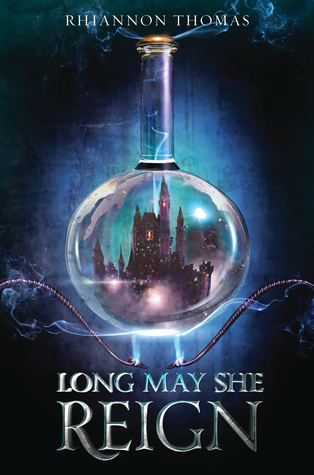 Freya was never meant be queen. Twenty third in line to the throne, she never dreamed of a life in the palace, and would much rather research in her laboratory than participate in the intrigues of court. However, when an extravagant banquet turns deadly and the king and those closest to him are poisoned, Freya suddenly finds herself on the throne.
Freya may have escaped the massacre, but she is far from safe. The nobles don't respect her, her councillors want to control her, and with the mystery of who killed the king still unsolved, Freya knows that a single mistake could cost her the kingdom – and her life.
Freya is determined to survive, and that means uncovering the murderers herself. Until then, she can't trust anyone. Not her advisors. Not the king's dashing and enigmatic illegitimate son. Not even her own father, who always wanted the best for her, but also wanted more power for himself.
As Freya's enemies close in and her loyalties are tested, she must decide if she is ready to rule and, if so, how far she is willing to go to keep the crown.
A banished princess.
A deadly curse.
A kingdom at war.
Wil Heidle, the only daughter of the king of the world's wealthiest nation, has grown up in the shadows. Kept hidden from the world in order to serve as a spy for her father—whose obsession with building his empire is causing a war—Wil wants nothing more than to explore the world beyond her kingdom, if only her father would give her the chance.
Until one night Wil is attacked, and she discovers a dangerous secret. Her touch turns people into gemstone. At first Wil is horrified—but as she tests its limits, she's drawn more and more to the strange and volatile ability. When it leads to tragedy, Wil is forced to face the destructive power within her and finally leave her home to seek the truth and a cure.
But finding the key to her redemption puts her in the path of a cursed prince who has his own ideas for what to do with her power.
With a world on the brink of war and a power of ultimate destruction, can Wil find a way to help the kingdom that's turned its back on her, or will she betray her past and her family forever?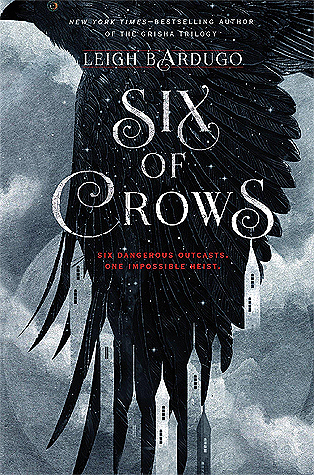 Ketterdam: a bustling hub of international trade where anything can be had for the right price–and no one knows that better than criminal prodigy Kaz Brekker. Kaz is offered a chance at a deadly heist that could make him rich beyond his wildest dreams. But he can't pull it off alone…
A convict with a thirst for revenge.
A sharpshooter who can't walk away from a wager.
A runaway with a privileged past.
A spy known as the Wraith.
A Heartrender using her magic to survive the slums.
A thief with a gift for unlikely escapes.
Six dangerous outcasts. One impossible heist. Kaz's crew is the only thing that might stand between the world and destruction—if they don't kill each other first.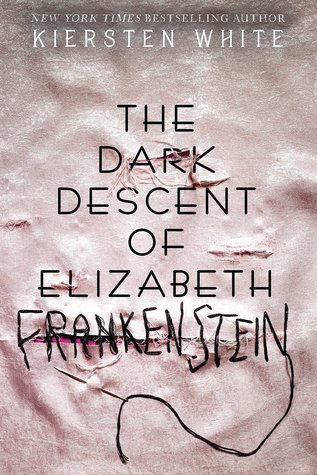 Elizabeth Lavenza hasn't had a proper meal in weeks. Her thin arms are covered with bruises from her "caregiver," and she is on the verge of being thrown into the streets . . . until she is brought to the home of Victor Frankenstein, an unsmiling, solitary boy who has everything–except a friend.
Victor is her escape from misery. Elizabeth does everything she can to make herself indispensable–and it works. She is taken in by the Frankenstein family and rewarded with a warm bed, delicious food, and dresses of the finest silk. Soon she and Victor are inseparable.
But her new life comes at a price. As the years pass, Elizabeth's survival depends on managing Victor's dangerous temper and entertaining his every whim, no matter how depraved. Behind her blue eyes and sweet smile lies the calculating heart of a girl determined to stay alive no matter the cost . . . as the world she knows is consumed by darkness.