Another installment of my 2019 releases series! This one is all about YA horror, mysteries and thrillers being released in 2019! As usual, there are probably a few I've missed so if you know of any that aren't on this list please let me know and I'll add them! These are titles mostly from large traditional publishers.
Also there seems to be an extreme lack of horror/mystery/thrillers in October?? Don't understand that, that's when I personally love to read these types of stories.
You can checkout my other posts in this series:
---
January
---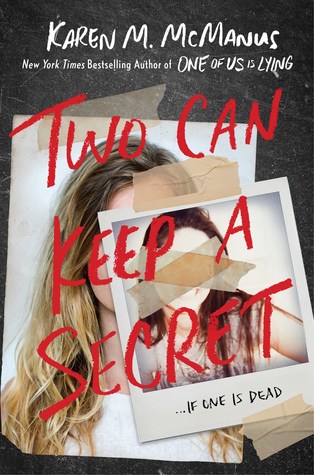 Title: two can keep a secret
Author: Karen M. McMannus
Release date: Janaury 8, 2019
Echo Ridge is small-town America. Ellery's never been there, but she's heard all about it. Her aunt went missing there at age seventeen. And only five years ago, a homecoming queen put the town on the map when she was killed. Now Ellery has to move there to live with a grandmother she barely knows.
The town is picture-perfect, but it's hiding secrets. And before school even begins for Ellery, someone's declared open season on homecoming, promising to make it as dangerous as it was five years ago. Then, almost as if to prove it, another girl goes missing.
Ellery knows all about secrets. Her mother has them; her grandmother does too. And the longer she's in Echo Ridge, the clearer it becomes that everyone there is hiding something. The thing is, secrets are dangerous–and most people aren't good at keeping them. Which is why in Echo Ridge, it's safest to keep your secrets to yourself.
Title: the vanishing stair (book 2)
Author: Maureen Johnson
Release date: January 22, 2019
All Stevie Bell wanted was to find the key to the Ellingham mystery, but instead she found her classmate dead. And while she solved that murder, the crimes of the past are still waiting in the dark. Just as Stevie feels she's on the cusp of putting it together, her parents pull her out of Ellingham academy.
For her own safety they say. She must move past this obsession with crime. Now that Stevie's away from the school of topiaries and secret tunnels, and her strange and endearing friends, she begins to feel disconnected from the rest of the world. At least she won't have to see David anymore. David, who she kissed. David, who lied to her about his identity—son of despised politician Edward King. Then King himself arrives at her house to offer a deal: He will bring Stevie back to Ellingham immediately. In return, she must play nice with David. King is in the midst of a campaign and can't afford his son stirring up trouble. If Stevie's at school, David will stay put.
The tantalizing riddles behind the Ellingham murders are still waiting to be unraveled, and Stevie knows she's so close. But the path to the truth has more twists and turns than she can imagine—and moving forward involves hurting someone she cares for. In New York Times bestselling author Maureen Johnson's second novel of the Truly Devious series, nothing is free, and someone will pay for the truth with their life.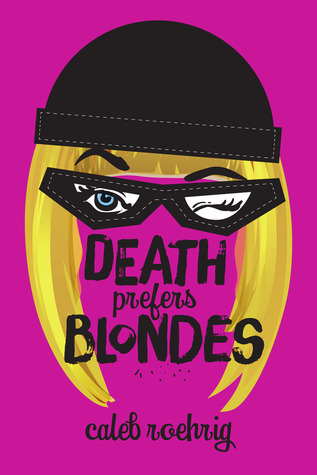 Title: death prefers blondes
Author: Caleb Roehrig
Release date: January 29, 2019
Teenage socialite Margo Manning leads a dangerous double life. By day, she dodges the paparazzi while soaking up California sunshine. By night, however, she dodges security cameras and armed guards, pulling off high-stakes cat burglaries with a team of flamboyant young men. In and out of disguise, she's in all the headlines.
But then Margo's personal life takes a sudden, dark turn, and a job to end all jobs lands her crew in deadly peril. Overnight, everything she's ever counted on is put at risk. Backs against the wall, the resourceful thieves must draw on their special skills to survive. But can one rebel heiress and four kickboxing drag queens withstand the slings and arrows of truly outrageous fortune? Or will a mounting sea of troubles end them — for good?
Title: spin
Author: Lamar Giles
Release date: January 29, 2019
Sixteen-year-old Paris Secord's (aka DJ ParSec) career–and life–has come to an untimely end, and the local music scene is reeling. No one is feeling the pain more than her shunned pre-fame best friend, Kya, and Paris's chief groupie, Fuse. But suspicion trumps grief, and since each suspects the other of Paris's murder, they're locked in a high-stakes game of public accusations and sabotage.
Everyone in the ParSec Nation (DJ ParSec's local media base)–including the killer–is content to watch it play out, until Kya and Fuse discover a secret: Paris was on the verge of major deal that would've catapulted her to superstar status on a national level, leaving her old life (and old friends) behind. With the new info comes new motives. New suspects. And a fandom that shows its deadly side. As Kya and Fuse come closer to the twisted truth, the killer's no longer amused. But murdering Paris was simple enough, so getting rid of her nobody-friends shouldn't be an issue…
Title: the lonely dead
Author: April Henry
Release date: January 29, 2019
A killer is on the loose, and only one girl has the power to find him. But in this genre-bending YA thriller, she must first manage to avoid becoming a target herself.
For Adele, the dead aren't really dead. She can see them and even talk to them. But she's spent years denying her gift. When she encounters her ex best friend Tori in a shallow grave in the woods and realizes that Tori is actually dead — that gift turns into a curse. Without an alibi, Adele becomes the prime suspect in Tori's murder. She must work with Tori's ghost to find the real killer. But what if the killer finds Adele first?
Title: come find me
Author: Megan Miranda
Release date: January 29, 2019
After surviving an infamous family tragedy, sixteen-year-old Kennedy Jones has made it her mission to keep her brother's search through the cosmos alive. But then something disturbs the frequency on his radio telescope–a pattern registering where no signal should transmit.
In a neighboring county, seventeen-year-old Nolan Chandler is determined to find out what really happened to his brother, who disappeared the day after Nolan had an eerie premonition. There hasn't been a single lead for two years, until Nolan picks up an odd signal–a pattern coming from his brother's bedroom.
Drawn together by these strange signals–and their family tragedies–Kennedy and Nolan search for the origin of the mysterious frequency. But the more they uncover, the more they believe that everything's connected–even their pasts–as it appears the signal is meant for them alone, sharing a message that only they can understand. Is something coming for them? Or is the frequency warning them about something that's already here?
February
---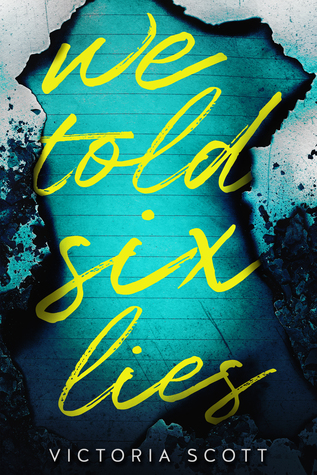 Title: we told six lies
Author: Victoria Scott
Release date: February 5, 2019
Remember how many lies we told, Molly? It's enough to make my head spin. You were wild when I met you, and I was mad for you. But then something happened. And now you're gone.
But don't worry. I'll find you. I just need to sift through the story of us to get to where you might be. I've got places to look, and a list of names.
The police have a list of names, too. See now? There's another lie. There is only one person they're really looking at, Molly.
And that's yours truly.
Title: following
Author: Jeffrey W. Johnston
Release date: February 5, 2019
Alden thinks he witnessed a murder, but when the dead girl turns up alive, he must figure out the truth in this chilling novel
Alden likes to follow people. He's not trying to be a creep, he just wants to be an investigator some day, and it's good practice.
But spying on people comes with risks…like seeing popular Greg Matthews seemingly murder his girlfriend, Amy, behind the school.
But the facts aren't adding up, especially because Amy turns up a few days later…alive. Now Alden has to figure what he could have seen… and what secrets Greg is hiding.
Title: between before and after
Author: Maureen Doyle McQuerry
Release date: February 5, 2019
"The carnage began with the roses. She hacked at their ruffled blooms until they dropped into monstrous drifts of red on the parched yellow lawn … Only two things kept my mother grounded to us: my uncle Stephen and stories."
Fourteen-year-old Molly worries about school, friends, and her parents' failed marriage, but mostly about her mother's growing depression. Molly knows her mother is nursing a carefully-kept secret. A writer with an obsession for other people's life stories, Elaine Donnelly is the poster child of repressed emotions.
Molly spends her California summer alternately watching out for her little brother Angus and tip-toeing around her mother's raw feelings. Molly needs her mother more than ever, but Elaine shuts herself off from real human connections and buries herself in the lives and deaths of the strangers she writes about. When Uncle Stephen is pressed into the limelight because of his miracle cure of a young man, Elaine can no longer hide behind other people's stories. And as Molly digs into her mother's past, she finds a secret hidden in her mother's dresser that may be the key to unlocking a family mystery dating to 1918 New York—a secret that could destroy or save their future.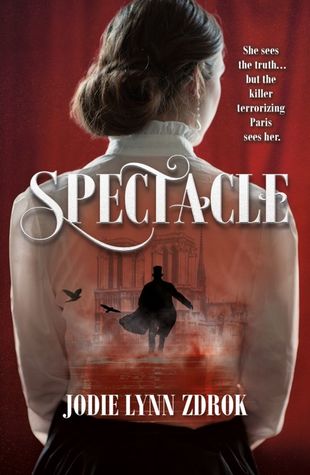 Title: spectacle
Author: Jodie Lynn Zdork
Release date: February 12, 2019
Paris, 1887.
Sixteen-year-old Nathalie Baudin writes the daily morgue column for Le Petit Journal. Her job is to summarize each day's new arrivals, a task she finds both fascinating and routine. That is, until the day she has a vision of the newest body, a young woman, being murdered–from the perspective of the murderer himself.
When the body of another woman is retrieved from the Seine days later, Paris begins to buzz with rumors that this victim may not be the last. Nathalie's search for answers sends her down a long, twisty road involving her mentally ill aunt, a brilliant but deluded scientist, and eventually into the Parisian Catacombs. As the killer continues to haunt the streets of Paris, it becomes clear that Nathalie's strange new ability may make her the only one who can discover the killer's identity–and she'll have to do it before she becomes a target herself.
Title: what we buried
Author: Kate A. Boorman
Release date: February 26, 2019
Siblings Liv and Jory Brewer have grown up resenting one another. Liv—former pageant queen and reality-TV star—was groomed for a life in the spotlight, while her older brother Jory, born with a partial facial paralysis, was left in the shadows. The only thing they have in common is contempt for their parents.
Now Liv is suing her mom and dad for emancipation, and Jory views the whole thing as yet another attention-getting spectacle. But on the day of the hearing, their parents mysteriously vanish, and the siblings are forced to work together. Liv feels certain she knows where they are and suspects that Jory knows more than he's telling . . . which is true.
What starts as a simple overnight road trip soon takes a turn for the dangerous and surreal. And as the duo speeds through the deserts of Nevada, brother and sister will unearth deep family secrets that force them to relive their pasts as they try to retain a grip on the present.
March
---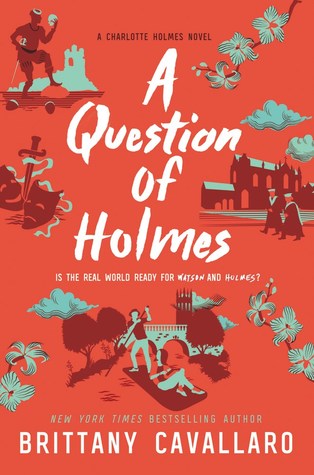 Title: a question of holmes (book #4)
Author: Brittany Cavallaro
Release date: March 5, 2019
Charlotte Holmes and Jamie Watson think they're finally in the clear. They've left Sherringford School—and the Moriartys—behind for a pre-college summer program at Oxford University. A chance to start from scratch and explore dating for the first time, while exploring a new city with all the freedom their program provides. But when they arrive, Charlotte is immediately drawn into a new case: a series of accidents have been befalling the members of the community theater troupe in Oxford, and now, on the eve of their production of Hamlet, they're starting all over again. What once seemed like a comedy of errors is now a race to prevent the next tragedy—before Charlotte or Jamie is the next victim.
Title: If you're out there
Author: Katy Loutzenhiser
Release date: March 5, 2019
After Zan's best friend moves to California, she is baffled and crushed when Priya suddenly ghosts. Worse, Priya's social media has turned into a stream of ungrammatical posts chronicling a sunny, vapid new life that doesn't sound like her at all.
Everyone tells Zan not to be an idiot: Let Priya do her reinvention thing and move on. But until Zan hears Priya say it, she won't be able to admit that their friendship is finished.
It's only when she meets Logan, the compelling new guy in Spanish class, that Zan begins to open up about her sadness, her insecurity, her sense of total betrayal. And he's just as willing as she is to throw himself into the investigation when everyone else thinks her suspicions are crazy.
Then a clue hidden in Priya's latest selfie introduces a new, deeply disturbing possibility:
Maybe Priya isn't just not answering Zan's emails.
Maybe she can't.
Title: you owe me a murder
Author: Eileen Cook
Release date: March 5, 2019
17-year-old Kim never expected to plot a murder. But that was before her boyfriend dumped her for another girl. Now, Kim's stuck on a class trip to London with him and his new soulmate and she can't help wishing he was a little bit dead, even if she'd never really do that.
But when Kim meets Nicki, a stranger on the plane who's more than willing to listen to Kim's woes, things start to look up. Nicki's got a great sense of humor, and when she jokes about swapping murders, Kim plays along—that is, until Kim's ex-boyfriend mysteriously dies.
Blackmailed by Nicki to fulfill her end of the deal, Kim will have to commit a murder or take the fall for one.
Title: in another life
Author: C.C Hunter
Release date: March 26, 2019
Chloe was three years old when she became Chloe Holden, but her adoption didn't scar her, and she's had a great life. Now, fourteen years later, her loving parents' marriage has fallen apart and her mom has moved them to Joyful, Texas. Starting twelfth grade as the new kid at school, everything Chloe loved about her life is gone. And feelings of déjà vu from her early childhood start haunting her.
When Chloe meets Cash Colton she feels drawn to him, as though they're kindred spirits. Until Cash tells her the real reason he sought her out: Chloe looks exactly like the daughter his foster parents lost years ago, and he's determined to figure out the truth.
As Chloe and Cash delve deeper into her adoption, the more things don't add up, and the more strange things start happening. Why is Chloe's adoption a secret that people would kill for?
Title: killing november
Author: Adriana Mather
Release date: March 26, 2019
It's a school completely off the grid, hidden by dense forest and surrounded by traps. There's no electricity, no internet, and an eye-for-an-eye punishment system. Classes include everything from Knife-Throwing and Poisons to the Art of Deception and Historical Analysis. And all of the students are children of the world's most elite strategists—training to become assassins, counselors, spies, and master impersonators. Into this world walks November Adley, who quickly discovers that friends are few in a school where personal revelations are discouraged and competition is everything. When another student is murdered, all eyes turn to November, who must figure out exactly how she fits into the school's bizarre strategy games before she is found guilty of the crime…or becomes the killer's next victim.
Title: Fake Plastic Girl
Author: Zara Lisbon
Release date: March 26, 2019
Celebrity-studded parties that last long into the night. Camera flashes and designer clothes. And a body found floating in the Venice Beach canals.
But let's start at the beginning.
Justine Childs is your average teenage girl, until the day ex-child-star Eva Kate Kelly moves in across the way. Eva Kate is gorgeous, seductive, and eager to invite Justine into her glittery world. Their relationship intensifies quickly, but there is a lot they aren't telling each other, and in the midst of the whirlwind, a girl lies dead. Who killed Eva Kate? Justine swears her innocence—and she'd like you to hear her side of the story.
April
---
Title: the center of the universe
Author: Ria Voros
Release date: April 2, 2019
Grace Carter's mother — the celebrity news anchor GG Carter — is everything Grace is not. GG is a star, with a flawless wardrobe and a following of thousands, while Grace — an aspiring astrophysicist — is into stars of another kind. She and her mother have always been in different orbits. Then one day GG is just … gone. Cameras descend on their house, news shows speculate about what might have happened and Grace's family struggles to find a new rhythm as they wait for answers. While the authorities unravel the mystery behind GG's disappearance, Grace grows closer to her high school's golden boy, Mylo, who has faced a black hole of his own. She also uncovers some secrets from her mother's long-lost past. The more Grace learns, the more she wonders. Did she ever really know her mother? Was GG abducted … or did she leave? And if she left, why?
Title: dreaming darkly
Author: Caitlin Kittredge
Release date: April 9, 2019
Ivy Bloodgood's mother is dead, and she should probably be sad about it. But she isn't. Myra Bloodgood was confusing mix of protective and abusive, a manipulative personality who never told the truth—about where she came from, who Ivy's father was, or why they were living their lives on the run.
Now that Ivy has been sent to Darkhaven, an island off the New England coast, to live with a rich uncle she didn't know existed, she is forced to reckon with her mother's past. Ivy can tell right away there are long-held family secrets buried within these walls, but when she wakes up from one of her nightmares covered in someone else's blood, Ivy fears that whatever demons her mother battled while she was alive have come to roost in her own mind. Scared that she can no longer trust what she sees, Ivy seeks the help of a boy who thinks her episodes are connected to the sordid history of Darkhaven—but what they don't know might kill them both.
Title: the hummingbird dagger
Author: Cindy Anstey
Release date: April 16, 2019
1833. After young Lord James Ellerby witnesses a near-fatal carriage accident on the outskirts of his estate, he doesn't think twice about bringing the young woman injured in the wreck to his family's manor to recuperate. But then she finally regains consciousness only to find that she has no memory of who she is or where she belongs.
Beth, as she takes to calling herself, is an enigma even to herself. She has the rough hands of a servant, but the bearing and apparent education of a lady. Her only clue to her identity is a gruesome recurring nightmare about a hummingbird dripping blood from its steel beak.
With the help of James and his sister, Caroline, Beth slowly begins to unravel the mystery behind her identity and the sinister circumstances that brought her to their door. But the dangerous secrets they discover in doing so could have deadly ramifications reaching the highest tiers of London society.
Title: last girl lied to
Author: L.E Flynn
Release date: April 16, 2019
Something made him angry that night.
Something made her cry.
Something made Trixie disappear.
What if it was all the same thing? 
Fiona claims she doesn't remember anything about the night her best friend left a party early and walked into the ocean. But the truth is, she wishes she could forget.
Trixie's disappearance is ruled a suicide, but Fiona starts to believe that Trixie isn't really dead. Piecing together the trail of a girl who doesn't want to be found leads her to Jasper, Trixie's former friend with benefits, and Beau—the boy who turned Fiona down, who loved someone else, who might be happy Trixie is gone.
The closer Fiona gets to finding out what happened, and the closer she gets to Jasper and Beau, the more she realizes that the girl she knew better than anyone may have been a carefully constructed lie—and she might have been waiting to disappear the entire time.
Title: the first true thing
Author: Claire Needell
Release date: April 30, 2019
In the two weeks since her drunken bike accident, Marcelle has been forced to look deeply at her own life. She's clean and sober now, attending a tough-love version of after-school rehab, and barely hanging out with her user friends. Then one night she gets a mysterious text from her best friend, Hannah, asking Marcelle to cover for her.
It's a small, simple lie. But Marcelle learned in group therapy not to enable her drug-using friends. One lie could lead Marcelle back to a dark, dangerous place. But it's Hannah: beautiful, messed-up, in-deeper-than-anyone-knows Hannah. So Marcelle gives in.
The next morning, Hannah is missing. Marcelle was the last one to hear from her . . . and now she's lying to everyone—her parents, Hannah's mom, and Hannah's troubled boyfriend. How long can Marcelle go on before she admits to herself what she has to do? If she comes clean about what she knows, can she save Hannah?
May
---
Title: A good girls guide to murder
Author: Holly Jackson
Release date: May 2, 2019
The case is closed. Five years ago, schoolgirl Andie Bell was murdered by Sal Singh. The police know he did it. Everyone in town knows he did it.
But having grown up in the same small town that was consumed by the murder, Pippa Fitz-Amobi isn't so sure. When she chooses the case as the topic for her final year project, she starts to uncover secrets that someone in town desperately wants to stay hidden. And if the real killer is still out there, how far will they go to keep Pip from the truth?
Title: the girl who came out of the woods
Author: Emily Barr
Release date: May 2, 2019
I've been trapped here for days. What if I die here? I decided to write down my story so that one day, when I'm discovered, they will know who I was and why I was here.
Arty has always lived in the Clearing, a small settlement in the forests of south India. But their happy life, hidden from the rest of the world, is shattered by a terrible accident. For the first time in her sixteen years, Arty must leave the only place she's ever known, into the outside world she's been taught to fear.
Her only goal is to get help from a woman called Tania, who used to live in the forest, and the Uncle she knows is out there, somewhere. As she embarks on the terrifying journey, pursued by an enemy she can't fathom, Arty soon realises that not everyone is to be trusted. She's looking for answers, but what she'll learn from Tania and Uncle Matthew is a shocking truth about her past.
Everything is changing too fast for this girl who came out of the woods, and is she running into a trap…?
Title: keep this to yourself
Author: Tom Ryan
Release date: May 7, 2019
It's been a year since the Catalog Killer terrorized the sleepy seaside town of Camera Cove, killing four people before disappearing without a trace.
Like everyone else in town, eighteen-year-old Mac Bell is trying to put that horrible summer behind him—easier said than done since Mac's best friend Connor was the murderer's final victim. But when he finds a cryptic message from Connor, he's drawn back into the search for the killer—who might not have been a random drifter after all. Now nobody—friends, neighbors, or even the sexy stranger with his own connection to the case—is beyond suspicion. Sensing that someone is following his every move, Mac struggles to come to terms with his true feelings towards Connor while scrambling to uncover the truth.
Title: the things shes seen
Author: Ambelin & Ezekiel Kwaymullina
Release date: May 14, 2019
Nothing's been the same for Beth Teller since the day she died.
Her dad is drowning in grief. He's also the only one who has been able to see and hear her since the accident. But now she's got a mystery to solve, a mystery that will hopefully remind her detective father that he is still alive, that there is a life after Beth that is still worth living.
Who is Isobel Catching, and why is she able to see Beth, too? What is her connection to the crime Beth's father has been sent to investigate–a gruesome fire at a home for troubled youth that left an unidentifiable body behind? What happened to the people who haven't been seen since the fire?
As Beth and her father unravel the mystery, they find a shocking and heartbreaking story lurking beneath the surface of a small town, and a friendship that lasts beyond one life and into another…
Title: the wickerlight (book #2)
Author: Mary Watson
Release date: May 30, 2019
It's been two months since Laila was found lifeless on Kilshamble village green, not a mark on her. Rumour says she died of an overdose. Or maybe it was suicide? The autopsy found nothing, but somebody must know what happened.
Now Laila's sister Zara is ready to pick up the trail. But retracing her sister's footsteps takes her to David, a Judge at the dangerous heart of an ancient magical feud. All too unwittingly, she begins to tread the same path that led her sister to the village green .
Title: missing presumed dead
Author: Emma Berquist
Release date: May 21, 2019
With a touch, Lexi can sense how and when someone will die. Some say it's a gift. But to Lexi it's a curse—one that keeps her friendless and alone. All that changes when Lexi foresees the violent death of a young woman, Jane, outside a club. But Jane doesn't go to the afterlife quietly. Her ghost remains behind, determined to hunt down her murderer, and she needs Lexi's help. In life, Jane was everything Lexi is not—outgoing, happy, popular. But in death, all Jane wants is revenge. Lexi will do anything to help Jane, to make up for the fact that she didn't—couldn't—save Jane's life, and to keep this beautiful ghost of a girl by her side for as long as possible.
Title: the missing season
Author: Gillian French
Release date: May 21, 2019
Whenever another kid goes missing in October, the Pender kids know what is really behind it: a horrific monster out in the marshes they have named the Mumbler.
That's what Clara's new crew tells her when she moves to town: Bree and Sage, who take her under their wing; spirited Trace, who has taken the lead on this year's Halloween prank war; and magnetic Kincaid, whose devil-may-care attitude and air of mystery are impossible for Clara to resist.
Clara doesn't actually believe in the Mumbler. But as Halloween gets closer and tensions build in the town, it's hard to shake the feeling that there really is something dark and dangerous in Pender, lurking in the shadows, waiting to bring the stories to life.
Title: bright burning stars
Author: A.K Small
Release date: May 21, 2019
Best friends Marine Duval and Kate Sanders have trained at the Paris Opera Ballet School since childhood, where they've formed an inseparable bond forged by respective family tragedies and a fierce love for dance. When the body of a student is found in the dorms just before the start of their final year, Marine and Kate begin to ask themselves what they would do to win the ultimate prize: to be the one girl selected to join the Opera's prestigious corps de ballet. Would they die? Cheat? Seduce the most talented boy in the school, dubbed the Demigod, hoping his magic would make them shine, too? Neither girl is sure.
But then Kate gets closer to the Demigod, even as Marine has begun to capture his heart. And as selection day draws near, the competition—for the prize, for the Demigod—becomes fiercer, and Marine and Kate realize they have everything to lose, including each other.
June
---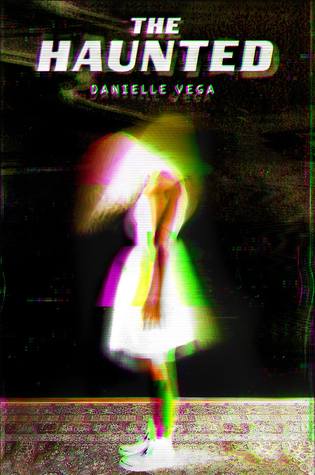 Title: the haunted
Author: Danielle Vega
Release date: June 4, 2019
From Danielle Vega, YA's answer to Stephen King, comes a new paranormal novel about dark family secrets, deep-seated vengeance, and the horrifying truth that evil often lurks in the unlikeliest of places.
Hendricks Becker-O'Malley is new in town, and she's bringing baggage with her. With a dark and wild past, Hendricks doesn't think the small town her parents moved her to has much to offer her in terms of excitement. She plans on laying low, but when she's suddenly welcomed into the popular crowd at school, things don't go as expected.
Hendricks learns from her new friends that the fixer-upper her parents are so excited about is notorious in town. Local legend says it's haunted. Hendricks doesn't believe it. Until she's forced to. Blood-curdling screams erupt from the basement, her little brother wakes up covered in scratches, and something, or someone pushes her dad down the stairs. With help from the mysterious boy next door, Hendricks makes it her mission to take down the ghosts . . . if they don't take her first.
Title: five midnights
Author: Ann Davila Cardinal
Release date: June 4, 2019
Five friends cursed. Five deadly fates. Five nights of retribución.
If Lupe Dávila and Javier Utierre can survive each other's company, together they can solve a series of grisly murders sweeping though Puerto Rico. But the clues lead them out of the real world and into the realm of myths and legends. And if they want to catch the killer, they'll have to step into the shadows to see what's lurking there—murderer, or monster?
Title: All Eyes on Us
Author: Kit Frick
Release date: June 4, 2019
PRIVATE NUMBER: Wouldn't you look better without a cheater on your arm?
AMANDA: Who is this?
The daughter of small town social climbers, Amanda Kelly is deeply invested in her boyfriend, real estate heir Carter Shaw. He's kind, ambitious, the town golden boy—but he's far from perfect. Because behind Amanda's back, Carter is also dating Rosalie.
PRIVATE NUMBER: I'm watching you, Sweetheart.
ROSALIE: Who IS this?
Rosalie Bell is fighting to remain true to herself and her girlfriend—while concealing her identity from her Christian fundamentalist parents. After years spent in and out of conversion "therapy," her own safety is her top priority. But maintaining a fake, straight relationship is killing her from the inside.
When an anonymous texter ropes Amanda and Rosalie into a bid to take Carter down, the girls become collateral damage—and unlikely allies in a fight to unmask their stalker before Private uproots their lives.
PRIVATE NUMBER: You shouldn't have ignored me. Now look what you made me do…
Title: teeth in the mist
Author: Dawn Kurtagich
Release date: June 11, 2019
Before the birth of time, a monk uncovers the Devil's Tongue and dares to speak it. The repercussions will be felt for generations…
Sixteen-year-old photography enthusiast Zoey has been fascinated by the haunted, burnt-out ruins of Medwyn Mill House for as long as she can remember–so she and her best friend, Poulton, run away from home to explore them. But are they really alone in the house? And who will know if something goes wrong?
In 1851, seventeen-year-old Roan arrives at the Mill House as a ward–one of three, all with something to hide from their new guardian. When Roan learns that she is connected to an ancient secret, she must escape the house before she is trapped forever.
1583. Hermione, a new young bride, accompanies her husband to the wilds of North Wales where he plans to build the largest water mill and mansion in the area. But rumors of unholy rituals lead to a tragic occurrence and she will need all her strength to defeat it.
Three women, centuries apart, drawn together by one Unholy Pact. A pact made by a man who, more than a thousand years later, may still be watching…
July
---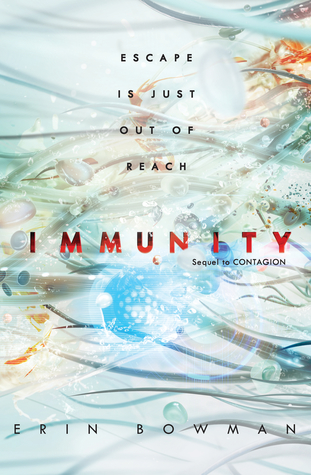 Title: immunity (book #2)
Author: Erin Bowman
Release date: July 2, 2019
They thought their nightmare was over, but Thea, Coen, and Nova's rescue was only the beginning. After being imprisoned on a ship they thought was their ticket to safety, it's clear that the threat they left behind isn't as distant as they'd hoped—and this time the entire galaxy is at risk.
Now that threat is about to be unleashed as an act of political warfare. To prevent an interstellar catastrophe, the survivors must harness the evil they faced on the planet Achlys and learn to wield the only weapon they have left: themselves.
Title: the best lies
Author: Sarah Lyu
Release date: July 2, 2019
Remy Tsai used to know how her story would turn out. But now, she doesn't even know what tomorrow will look like.
She was happy once. Remy had her boyfriend Jack, and Elise, her best friend—her soulmate—who understood her better than anyone else in the world.
But now Jack is dead, shot through the chest—
And it was Elise who pulled the trigger.
Was it self-defense? Or something deeper, darker than anything Remy could have imagined? As the police investigate, Remy does the same, sifting through her own memories, looking for a scrap of truth that could save the friendship that means everything to her.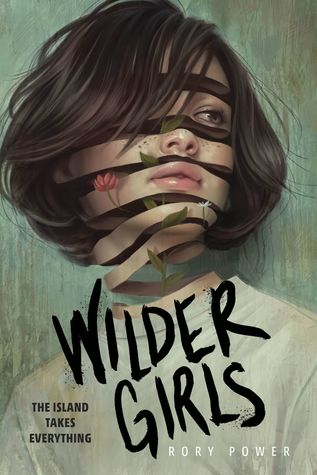 Title: wilder girls
Author: Rory Power
Release date: July 9, 2019
It's been eighteen months since the Raxter School for Girls was put under quarantine. Since the Tox hit and pulled Hetty's life out from under her.
It started slow. First the teachers died one by one. Then it began to infect the students, turning their bodies strange and foreign. Now, cut off from the rest of the world and left to fend for themselves on their island home, the girls don't dare wander outside the school's fence, where the Tox has made the woods wild and dangerous. They wait for the cure they were promised as the Tox seeps into everything.
But when Byatt goes missing, Hetty will do anything to find her, even if it means breaking quarantine and braving the horrors that lie beyond the fence. And when she does, Hetty learns that there's more to their story, to their life at Raxter, than she could have ever thought true.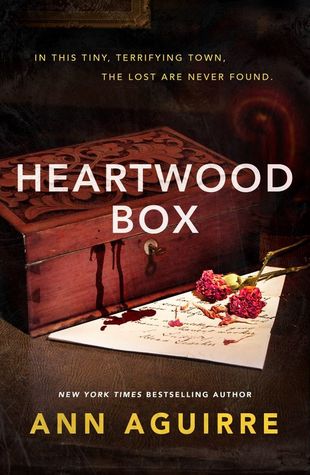 Title: heartwood box
Author: Ann Augirre
Release date: July 9, 2019
In this tiny, terrifying town, the lost are never found. When Araceli Flores Harper is sent to live with her great-aunt Ottilie in her ramshackle Victorian home, the plan is simple. She'll buckle down and get ready for college. Life won't be exciting, but she'll cope, right?
Wrong. From the start, things are very, very wrong. Her great-aunt still leaves food for the husband who went missing twenty years ago, and local businesses are plastered with MISSING posters. There are unexplained lights in the woods and a mysterious lab just beyond the city limits that the locals don't talk about. Ever. When she starts receiving mysterious letters that seem to be coming from the past, she suspects someone of pranking her or trying to drive her out of her mind. To solve these riddles and bring the lost home again, Araceli must delve into a truly diabolical conspiracy, but some secrets fight to stay buried…
Title: In the Woods
Author: Carrie Jones & Steven E. Wedel
Release date: July 16, 2019
It should have been just another quiet night on the farm when Logan witnessed the attack, but it wasn't.
Something is in the woods.
Something unexplainable.
Something deadly.
Hundreds of miles away, Chrystal's plans for summer in Manhattan are abruptly upended when her dad reads tabloid coverage of some kind of grisly incident in Oklahoma. When they arrive to investigate, they find a witness: a surprisingly good-looking farm boy.
As townsfolk start disappearing and the attacks get ever closer, Logan and Chrystal will have to find out the truth about whatever's hiding in the woods…before they become targets themselves.
August
---
Title: here there are monsters
Author: Amelinda Berube
Release date: August 1, 2019
The Blair Witch Project meets Imaginary Girls in this story of codependent sisterhood, the struggle to claim one's own space, and the power of secrets
Sixteen-year-old Skye is done playing the knight in shining armor for her insufferable younger sister, Deirdre. Moving across the country seems like the perfect chance to start over.
In their isolated new neighborhood, Skye manages to fit in, but Deirdre withdraws from everyone, becoming fixated on the swampy woods behind their house and building monstrous sculptures out of sticks and bones.
Then Deirdre disappears.
And when something awful comes scratching at Skye's window in the middle of the night, claiming she's the only one who can save Deirdre, Skye knows she will stop at nothing to bring her sister home.
Title: all the badapples
Author: Moira Fowley-Doyle
Release date: August 1, 2019
The day after the funeral all our mourning clothes hung out on the line like sleeping bats. 'This will be really embarrassing,' I kept saying to my family, 'when she shows up at the door in a week or two.'
When Deena's wild and mysterious sister Mandy disappears – presumed dead – her family are heartbroken. But Mandy has always been troubled. It's just another bad thing to happen to Deena's family. Only Deena refuses to believe it's true.
And then the letters start arriving. Letters from Mandy, claiming that their family's blighted history is not just bad luck or bad decisions – but a curse, handed down through the generations. Mandy has gone in search of the curse's roots, and now Deena must find her. What they find will heal their family's rotten past – or rip it apart forever.
Title: swipe right for murder
Author: Derek Milman
Release date: August 6, 2019
On the run from the FBI.
Targeted by a murderous cult.
Labeled a cyber-terrorist by the media.
Irritated texts from his best friend.
Eye contact with a nice-looking guy on the train.
Aidan has a lot to deal with, and he's not quite sure which takes top priority.
Finding himself alone in a posh New York City hotel room for the night, Aidan does what any red-blooded seventeen-year-old would do—he tries to hook up with someone new. But that lapse in judgement leads to him waking up next to a dead guy, which sparks an epic case of mistaken identity that puts Aidan on the run from everyone—faceless federal agents, his eccentric family, and, naturally, a cyber-terrorist group who will stop at nothing to find him.
He soon realizes the only way to stop the chase is to deliver the object everyone wants, before he gets caught or killed. But for Aidan, the hardest part is knowing who he can trust not to betray him—including himself.
Title: Remember Me
Author: Chelsea Bobulski
Release date: August 6, 2019
Nell Martin is moving again, this time to the Winslow Grand Hotel, built in 1878. As Nell is settling in, strange things begin to happen. Doors lock of their own accord, writing appears on bathroom walls–and most horrifying of all–visions of a dead boy permeate her waking life. Thinking it was her mind playing tricks on her, she soon finds the past and the present colliding as she learns horrific details of a murder that happened at the hotel in 1905 involving a girl named Lea.
Nell and a mysterious bellboy must relive that day in hopes of finally breaking a curse that imprisons them both. And Nell discovers what truly links her to the history of the Winslow Grand Hotel.
September
---
Title: capturing the devil
Author: Kerri Maniscalco
Release date: September 10,2019
In the shocking finale to the bestselling series that began with Stalking Jack the Ripper, Audrey Rose and Thomas are on the hunt for the depraved, elusive killer known as the White City Devil. A deadly game of cat-and-mouse has them fighting to stay one step ahead of the brilliant serial killer—or see their fateful romance cut short by unspeakable tragedy.
Audrey Rose Wadsworth and Thomas Cresswell have landed in America, a bold, brash land unlike the genteel streets of London they knew. But like London, the city of Chicago hides its dark secrets well. When the two attend the spectacular World's Fair, they find the once-in-a-lifetime event tainted with reports of missing people and unsolved murders.
Determined to help, Audrey Rose and Thomas begin their investigations, only to find themselves facing a serial killer unlike any they've heard of before. Identifying him is one thing, but capturing him—and getting dangerously lost in the infamous Murder Hotel he constructed as a terrifying torture device—is another.
Will Audrey Rose and Thomas see their last mystery to the end—together and in love—or will their fortunes finally run out when their most depraved adversary makes one final, devastating kill?
Title: The Liar's Daughter
Author: Megan Cooley Peterson
Release date: September 10, 2019
Piper was raised in a cult.
She just doesn't know it. 
Seventeen-year-old Piper knows that Father is a Prophet. Infallible. The chosen one.
She would do anything for Father. That's why she takes care of all her little sisters. That's why she runs end-of-the-world drills. That's why she never asks questions. Because Father knows best.
Until the day he doesn't. Until the day the government raids the compound and separates Piper from her siblings, from Mother, from the Aunts, from all of Father's followers–even from Caspian, the boy she loves.
Now Piper is living Outside. Among Them.
With a woman They claim is her real mother–a woman They say Father stole her from.
But Piper knows better. And Piper is going to escape.
Title: the tenth girl
Author: Sara Faring
Release date: September 24, 2019
Simmering in Patagonian myth, The Tenth Girl is a gothic psychological thriller with a haunting twist.
At the very southern tip of South America looms an isolated finishing school. Legend has it that the land will curse those who settle there. But for Mavi—a bold Buenos Aires native fleeing the military regime that took her mother—it offers an escape to a new life as a young teacher to Argentina's elite girls.
Mavi tries to embrace the strangeness of the imposing house—despite warnings not to roam at night, threats from an enigmatic young man, and rumors of mysterious Others. But one of Mavi's ten students is missing, and when students and teachers alike begin to behave as if possessed, the forces haunting this unholy cliff will no longer be ignored.
One of these spirits holds a secret that could unravel Mavi's existence. In order to survive she must solve a cosmic mystery—and then fight for her life.
Title: rule for vanishing
Author: Kate Alice Marshall
Release date: September 24, 2019
Once a year, the path appears in the forest and Lucy Gallows beckons. Who is brave enough to find her–and who won't make it out of the woods?
It's been exactly one year since Sara's sister, Becca, disappeared, and high school life has far from settled back to normal. With her sister gone, Sara doesn't know whether her former friends no longer like her…or are scared of her, and the days of eating alone at lunch have started to blend together. When a mysterious text message invites Sara and her estranged friends to "play the game" and find local ghost legend Lucy Gallows, Sara is sure this is the only way to find Becca–before she's lost forever. And even though she's hardly spoken with them for a year, Sara finds herself deep in the darkness of the forest, her friends–and their cameras–following her down the path. Together, they will have to draw on all of their strengths to survive. The road is rarely forgiving, and no one will be the same on the other side.
October
---

Title: I Know You Remember
Author: Jennifer Donaldson
Release date: October 8, 2019
Zahra Gaines is missing.
After three long years away, Ruthie Hayden arrives in her hometown of Anchorage, Alaska to this devastating news. Zahra was Ruthie's best friend–the only person who ever really understood her–and she vows to do whatever it takes to find her.
Zahra vanished from a party just days before Ruthie's return, but the more people she talks to, the more she realizes that the Zahra she knew disappeared long before that fateful night. Gone is the whimsical, artistic girl who loved books and knew Ruthie's every secret. In her place is an athlete, a partier, a girl with secrets of her own. Darker still are the rumors that something happened to Zahra while Ruthie was gone, something that changed her forever…
As Ruthie desperately tries to piece together the truth, she falls deeper and deeper into her friend's new world, circling closer to a dangerous revelation about what Zahra experienced in the days before her disappearance–one that might be better off buried.
In her stunning follow-up to Lies You Never Told Me, Jennifer Donaldson once again delivers a propulsive thriller with a masterful twist, skillfully creating a world where nothing is quite as it seems.
November
---
Title: every stolen breath
Author: Kimberly Gabriel
Release date: November 5, 2019
Two years after her father's murder, Lia Finch is the only one left still pursuing his killers.
In downtown Chicago, teenagers have been attacking their victims in packs. Sharing the coordinates of their targets through social media, the Swarm emerges from the crowd and descends on a single person, with each member landing a blow until the victim is dead. Local authorities dismiss it as gang violence they can't control. But Lia is convinced these attacks are politically motivated and controlled by a syndicate of organized crime that thrives on power and intimidation. Desperate to prevent another death, Lia teams up with a teen hacker, a fame-hungry reporter, and the mysterious boy who might have been the cause of her father's murder. But by the time Lia realizes the deadly consequences behind her obsession, she's already become the swarm's next target.
Inspired by the real-life "flash mob" violence that hit Chicago in 2011, EVERY STOLEN BREATH is a fast-paced, immersive thriller, which looks at just how hard one girl will fight back against the crowd knowing any breath might be her last
that night
Title: songs from the deep
Author: Kelly Powell
Release date: November 5, 2019
The sea holds many secrets.
Moira Alexander has always been fascinated by the deadly sirens who lurk along the shores of her island town. Even though their haunting songs can lure anyone to a swift and watery grave, she gets as close to them as she can, playing her violin on the edge of the enchanted sea. When a young boy is found dead on the beach, the islanders assume that he's one of the sirens' victims. Moira isn't so sure.
Certain that someone has framed the boy's death as a siren attack, Moira convinces her childhood friend, the lighthouse keeper Jude Osric, to help her find the real killer, rekindling their friendship in the process. With townspeople itching to hunt the sirens down, and their own secrets threatening to unravel their fragile new alliance, Moira and Jude must race against time to stop the killer before it's too late—for humans and sirens alike.