Back with another 2019 YA Releases post. This one is all about Paranormal fiction! Some of these are true paranormal and other have an element of paranormal. I didn't include and fantasy with paranormal elements these are mostly historical, contemporary or mystery/thrillers!
There are a few that aren't labelled as paranormal but they definitely have a pranormal element to them.
As always, if you are aware of any I don't have listed please let me know!
January
---
Title: Slayer
Author: Kiersten White
Release date: January 8, 2019
Paranormal elements: Vampires
Into every generation a Slayer is born…
Nina and her twin sister, Artemis, are far from normal. It's hard to be when you grow up at the Watcher's Academy, which is a bit different from your average boarding school. Here teens are trained as guides for Slayers—girls gifted with supernatural strength to fight the forces of darkness. But while Nina's mother is a prominent member of the Watcher's Council, Nina has never embraced the violent Watcher lifestyle. Instead she follows her instincts to heal, carving out a place for herself as the school medic.
Until the day Nina's life changes forever.
Thanks to Buffy, the famous (and infamous) Slayer that Nina's father died protecting, Nina is not only the newest Chosen One—she's the last Slayer, ever. Period.
As Nina hones her skills with her Watcher-in-training, Leo, there's plenty to keep her occupied: a monster fighting ring, a demon who eats happiness, a shadowy figure that keeps popping up in Nina's dreams…
But it's not until bodies start turning up that Nina's new powers will truly be tested—because someone she loves might be next.
One thing is clear: Being Chosen is easy. Making choices is hard.
Title: The Cities of Dead (book #3)
Author: Alys Arden
Release date: January 22, 2019
Paranormal element: Witches
Old World witches collide with the French Quarter's strangest denizens, setting off events that could tear the fabric of the Natural and Supernatural worlds, and only the most elusive, mischievous Voodoo lwa hold the key to stopping it.
As Adele struggles with her losses, Nicco's secrets draw her closer, but Isaac questions Nicco's motives and refuses to let go without a fight. While the coven works to make the streets safe from the Ghost Drinkers, Nicco's family of vampires is ready to break the Saint-Germain curse at all costs and settle a centuries-old feud.
To save her loved ones and her cherished city, Adele must unearth New Orleans's best-kept Voodoo secret and piece together fragments of history from sixteenth-century Spain—even if it means discovering secrets she never wanted to know. If she fails, she may lose her magic forever.
Title: The Lonely Dead
Author: April Henry
Release date: January 29, 2019
Paranormal element: Ghosts
A killer is on the loose, and only one girl has the power to find him. But in this genre-bending YA thriller, she must first manage to avoid becoming a target herself.
For Adele, the dead aren't really dead. She can see them and even talk to them. But she's spent years denying her gift. When she encounters her ex best friend Tori in a shallow grave in the woods and realizes that Tori is actually dead — that gift turns into a curse. Without an alibi, Adele becomes the prime suspect in Tori's murder. She must work with Tori's ghost to find the real killer. But what if the killer finds Adele first?
February
---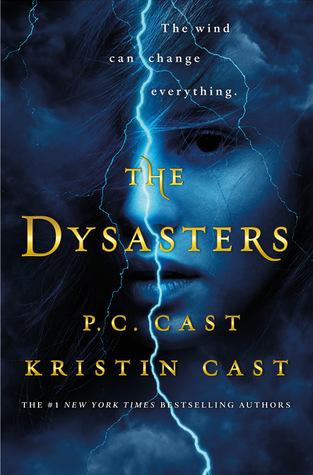 Title: The Dysasters
Author: P.C Cast & Kristen Cast
Release date: February 26, 2019
Paranormal element: elemental abilities
Foster Stewart knows she's different. Her life has never been "normal." Talking to plants and controlling cloud formations aren't things most seventeen year olds are into. Tate "Nighthawk" Taylor is perfect. Star quarterback and all around dreamy boy next door he never thought about his "extra" abilities. What quarterback wouldn't want night vision? That's not weird, right? It's cool!
But on the night of their first meeting a deadly tornado brings them together and awakens their true abilities – the power to control the element air. Unbeknown to Tate and Foster, they are the first in a group of teens that were genetically manipulated before birth to bond with the elements. Which truly sucks for Foster, as she has to face the fact that Dr. Rick Stewart, her beloved scientist father, betrayed her and now wants to use her and the others for his own nefarious world domination plot.
Foster and Tate must stop Dr. Stewart and his minions before he destroys their lives and the world.
March
---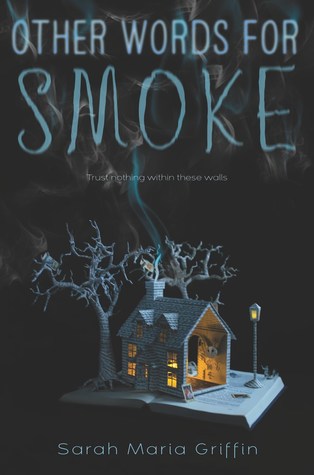 Title: Other Words for Smoke
Author: Sarah Maria Griffin
Release date: March 12, 2019
Paranormal element: Magic/Witches
Years ago, the house at the end of the lane burned down. The townspeople never learned what happened, but Rita Frost and her teenage ward, Bevan, were never seen again. Only Mae and her brother Rossa know the truth of what happened that summer—and they'll never say a word. When they were told they'd be spending their summer with their great aunt, Mae and Rossa were anything but thrilled. But nothing at Rita's is as it appears. Bevan is enthralled by a dangerous power lurking behind the walls of Rita's home. The power—known as Sweet James—is hungry, and what he wants most is a taste of the twins. And Bevan wants the magic and escape that Sweet James is offering her. But Sweet James is never satisfied, no matter what Bevan brings him. Mae would give Bevan almost anything—she is in the grip of first love, both dying for Bevan's attention and worried she'll get it. But Rossa is learning some of the terrible secrets the house is hiding, secrets that paralyze him with fear. As the summer draws to a close, Bevan tries to free Sweet James from his prison within the walls, but is thwarted by Rita and her cat (who is more than a cat), Bobby Dear.
It's over for Mae and Rossa, isn't it? They return home. They don't talk about the strangeness of that summer. But it never completely abandons them. And things at home only get worse.
And so three years later, Rossa and Mae are sent once again to Rita's home, as their parents' marriage finally seems to crumble. At first it seems that the strangeness has dissipated. But Sweet James never left. He has been lurking within the walls, waiting the perfect time to return. He's been waiting much longer than any of them know—any of them except Rita, who has been keeping secrets of her own. Secrets that bring the house down in flames around them and bring them all to the brink of the things they most want—and what they most fear.
May
---
Title: The Lost Coast
Author: Amy Rose Capetta
Release date: May 14, 2019
Paranormal element: Witches
The spellbinding tale of six queer witches forging their own paths, shrouded in the mist, magic, and secrets of the ancient California redwoods.
Danny didn't know what she was looking for when she and her mother spread out a map of the United States and Danny put her finger down on Tempest, California. What she finds are the Grays: a group of friends who throw around terms like queer and witch like they're ordinary and everyday, though they feel like an earthquake to Danny. But Danny didn't just find the Grays. They cast a spell that calls her halfway across the country, because she has something they need: she can bring back Imogen, the most powerful of the Grays, missing since the summer night she wandered into the woods alone. But before Danny can find Imogen, she finds a dead boy with a redwood branch through his heart. Something is very wrong amid the trees and fog of the Lost Coast, and whatever it is, it can kill. Lush, eerie, and imaginative, Amy Rose Capetta's tale overflows with the perils and power of discovery — and what it means to find your home, yourself, and your way forward.
Title: Missing, Presumed Dead
Author: Emma Berquist
Release date: May 21, 2019
Paranormal element: Ghosts
With a touch, Lexi can sense how and when someone will die. Some say it's a gift. But to Lexi it's a curse—one that keeps her friendless and alone. All that changes when Lexi foresees the violent death of a young woman, Jane, outside a club. But Jane doesn't go to the afterlife quietly. Her ghost remains behind, determined to hunt down her murderer, and she needs Lexi's help. In life, Jane was everything Lexi is not—outgoing, happy, popular. But in death, all Jane wants is revenge. Lexi will do anything to help Jane, to make up for the fact that she didn't—couldn't—save Jane's life, and to keep this beautiful ghost of a girl by her side for as long as possible.
Title: The Wise and the Wicked
Author: Rebecca Podos
Release date: May 28, 2019
Paranormal element: Witches/Magic
Ruby Chernyavsky has been told the stories since she was a child: The women in her family, once possessed of great magical abilities to remake lives and stave off death itself, were forced to flee their Russian home for America in order to escape the fearful men who sought to destroy them. Such has it always been, Ruby's been told, for powerful women. Today, these stories seem no more real to Ruby than folktales, except for the smallest bit of power left in their blood: when each of them comes of age, she will have a vision of who she will be when she dies—a destiny as inescapable as it is inevitable. Ruby is no exception, and neither is her mother, although she ran from her fate years ago, abandoning Ruby and her sisters. It's a fool's errand, because they all know the truth: there is no escaping one's Time.
Until Ruby's great-aunt Polina passes away, and, for the first time, a Chernyavsky's death does not match her vision. Suddenly, things Ruby never thought she'd be allowed to hope for—life, love, time—seem possible. But as she and her cousin Cece begin to dig into the family's history to find out whether they, too, can change their fates, they learn that nothing comes without a cost. Especially not hope.
Title: These Witches Don't  Burn
Author: Isabel Sterling
Release date: May 28, 2019
Paranormal element: Witches
Hannah's a witch, but not the kind you're thinking of. She's the real deal, an Elemental with the power to control fire, earth, water, and air. But even though she lives in Salem, Massachusetts, her magic is a secret she has to keep to herself. If she's ever caught using it in front of a Reg (read: non-witch), she could lose it. For good. So, Hannah spends most of her time avoiding her ex-girlfriend (and fellow Elemental Witch) Veronica, hanging out with her best friend, and working at the Fly by Night Cauldron selling candles and crystals to tourists, goths, and local Wiccans.
But dealing with her ex is the least of Hannah's concerns when a terrifying blood ritual interrupts the end-of-school-year bonfire. Evidence of dark magic begins to appear all over Salem, and Hannah's sure it's the work of a deadly Blood Witch. The issue is, her coven is less than convinced, forcing Hannah to team up with the last person she wants to see: Veronica.
While the pair attempt to smoke out the Blood Witch at a house party, Hannah meets Morgan, a cute new ballerina in town. But trying to date amid a supernatural crisis is easier said than done, and Hannah will have to test the limits of her power if she's going to save her coven and get the girl, especially when the attacks on Salem's witches become deadlier by the day.
June
---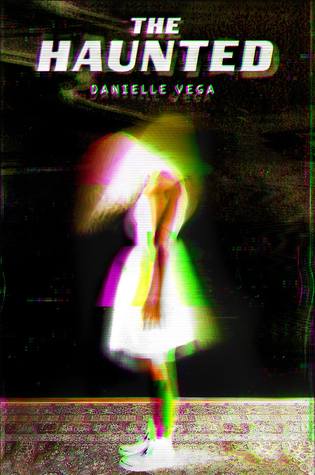 Title: The Haunted
Author: Danielle Vega
Release date: June 4, 2019
Paranormal element: Ghosts
Hendricks Becker-O'Malley is new in town, and she's bringing baggage with her. With a dark and wild past, Hendricks doesn't think the small town her parents moved her to has much to offer her in terms of excitement. She plans on laying low, but when she's suddenly welcomed into the popular crowd at school, things don't go as expected.
Hendricks learns from her new friends that the fixer-upper her parents are so excited about is notorious in town. Local legend says it's haunted. Hendricks doesn't believe it. Until she's forced to. Blood-curdling screams erupt from the basement, her little brother wakes up covered in scratches, and something, or someone pushes her dad down the stairs. With help from the mysterious boy next door, Hendricks makes it her mission to take down the ghosts . . . if they don't take her first.
Title: Teeth in the Mist
Author: Dawn Kurtagich
Release date: June 11, 2019
Paranormal element: Haunting/Devil
Before the birth of time, a monk uncovers the Devil's Tongue and dares to speak it. The repercussions will be felt for generations…
Sixteen-year-old photography enthusiast Zoey has been fascinated by the haunted, burnt-out ruins of Medwyn Mill House for as long as she can remember–so she and her best friend, Poulton, run away from home to explore them. But are they really alone in the house? And who will know if something goes wrong?
In 1851, seventeen-year-old Roan arrives at the Mill House as a ward–one of three, all with something to hide from their new guardian. When Roan learns that she is connected to an ancient secret, she must escape the house before she is trapped forever.
1583. Hermione, a new young bride, accompanies her husband to the wilds of North Wales where he plans to build the largest water mill and mansion in the area. But rumors of unholy rituals lead to a tragic occurrence and she will need all her strength to defeat it.
Three women, centuries apart, drawn together by one Unholy Pact. A pact made by a man who, more than a thousand years later, may still be watching…
July
---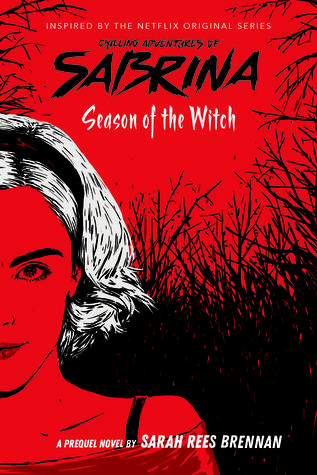 Title: Chilling Adventures of Sabrina: Season of the Witch
Author: Sarah Reese Brennan
Release date: July 9, 2019
Paranormal element: Witches
It's the summer before her sixteenth birthday, and Sabrina Spellman knows her world is about to change. She's always studied magic and spells with her aunts, Hilda and Zelda. But she's also lived a normal mortal life — attending Baxter High, hanging out with her friends Susie and Roz, and going to the movies with her boyfriend, Harvey Kinkle.
Now time is running out on her every day, normal world, and leaving behind Roz and Susie and Harvey is a lot harder than she thought it would be. Especially because Sabrina isn't sure how Harvey feels about her. Her cousin Ambrose suggests performing a spell to discover Harvey's true feelings. But when a mysterious wood spirit interferes, the spell backfires… in a big way.
Sabrina has always been attracted to the power of being a witch. But now she can't help wondering if that power is leading her down the wrong path. Will she choose to forsake the path of light and follow the path of night?
August
---
Title: Remember Me
Author: Chelsea Bobulski
Release date: August 6, 2019
Paranormal element: Curses/Ghosts
Nell Martin is moving again, this time to the Winslow Grand Hotel, built in 1878. As Nell is settling in, strange things begin to happen. Doors lock of their own accord, writing appears on bathroom walls–and most horrifying of all–visions of a dead boy permeate her waking life. Thinking it was her mind playing tricks on her, she soon finds the past and the present colliding as she learns horrific details of a murder that happened at the hotel in 1905 involving a girl named Lea.
Nell and a mysterious bellboy must relive that day in hopes of finally breaking a curse that imprisons them both. And Nell discovers what truly links her to the history of the Winslow Grand Hotel.
September
---
Title: The Babysitters Voven
Author: Kate Williams
Release date: September 17, 2019
Paranormal elements: Witches
Seventeen-year-old Esme Pearl has a babysitters club. She knows it's kinda lame, but what else is she supposed to do? Get a job? Gross. Besides, Esme likes babysitting, and she's good at it.
And lately Esme needs all the cash she can get, because it seems like destruction follows her wherever she goes. Let's just say she owes some people a new tree.
Enter Cassandra Heaven. She's Instagram-model hot, dresses like she found her clothes in a dumpster, and has a rebellious streak as gnarly as the cafeteria food. So why is Cassandra willing to do anything, even take on a potty-training two-year-old, to join Esme's babysitters club?
The answer lies in a mysterious note Cassandra's mother left her: "Find the babysitters. Love, Mom."
Turns out, Esme and Cassandra have more in common than they think, and they're about to discover what being a babysitter really means: a heroic lineage of superpowers, magic rituals, and saving the innocent from seriously terrifying evil. And all before the parents get home.
Title: The Bone Houses
Author: emily Lloyd-Jones
Release date: September 24, 2019
Paranormal element: Undead
Seventeen-year-old Aderyn ("Ryn") only cares about two things: her family, and her family's graveyard. And right now, both are in dire straits. Since the death of their parents, Ryn and her siblings have been scraping together a meager existence as gravediggers in the remote village of Colbren, which sits at the foot of a harsh and deadly mountain range that was once home to the fae. The problem with being a gravedigger in Colbren, though, is that the dead don't always stay dead.
The risen corpses are known as "bone houses," and legend says that they're the result of a decades-old curse. When Ellis, an apprentice mapmaker with a mysterious past, arrives in town, the bone houses attack with new ferocity. What is it about Ellis that draws them near? And more importantly, how can they be stopped for good?
Together, Ellis and Ryn embark on a journey that will take them deep into the heart of the mountains, where they will have to face both the curse and the long-hidden truths about themselves. Equal parts classic horror novel and original fairy-tale, The Bone Houses will have you spellbound from the very first page.
October
---
Title: The Beautiful
Author: Renee Ahdieh
Release date: October 8, 2019
Paranormal element: Vampires
In 1872, New Orleans is a city ruled by the dead. But to seventeen-year-old Celine Rousseau, New Orleans provides her a refuge after she's forced to flee her life as a dressmaker in Paris. Taken in by the sisters of the Ursuline convent along with six other girls, Celine quickly becomes enamored with the vibrant city from the music to the food to the soirées and—especially—to the danger. She soon becomes embroiled in the city's glitzy underworld, known as Le Cour des Lions, after catching the eye of the group's leader, the enigmatic Sébastien Saint Germain. When the body of one of the girls from the convent is found in the lair of Le Cour des Lions, Celine battles her attraction to him and suspicions about Sébastien's guilt along with the shame of her own horrible secret.
When more bodies are discovered, each crime more gruesome than the last, Celine and New Orleans become gripped by the terror of a serial killer on the loose—one Celine is sure has set her in his sights . . . and who may even be the young man who has stolen her heart. As the murders continue to go unsolved, Celine takes matters into her own hands and soon uncovers something even more shocking: an age-old feud from the darkest creatures of the underworld reveals a truth about Celine she always suspected simmered just beneath the surface.
November
---
Title: Winterwood
Author: Shea Ernshaw
Release date: November 5, 2019
Paranormal elements: Witches
Be careful of the dark, dark wood . . .
Especially the woods surrounding the town of Fir Haven. Some say these woods are magical. Haunted, even.
Rumored to be a witch, only Nora Walker knows the truth. She and the Walker women before her have always shared a special connection with the woods. And it's this special connection that leads Nora to Oliver Huntsman—the same boy who disappeared from the Camp for Wayward Boys weeks ago—and in the middle of the worst snowstorm in years. He should be dead, but here he is alive, and left in the woods with no memory of the time he'd been missing.
But Nora can feel an uneasy shift in the woods at Oliver's presence. And it's not too long after that Nora realizes she has no choice but to unearth the truth behind how the boy she has come to care so deeply about survived his time in the forest, and what led him there in the first place. What Nora doesn't know, though, is that Oliver has secrets of his own—secrets he'll do anything to keep buried, because as it turns out, he wasn't the only one to have gone missing on that fateful night all those weeks ago.