Here's a list of 2019 YA Historical Fiction novels! There are quite a few based around WWll for all of you WWll lovers out there! There's some historical fantasies, which I'm super excited for and a few historical mysteries which sound great! Hopefully you find something interesting!
As with the previous two 2019 YA Releases posts, I'll periodically be updating these and updates will be announced on Twitter and Instagram. If there are A LOT then I'll do a separate post.
January
---
Title: Inventing Victoria
Author: Tonya Bolden
Release date: Janaury 8, 2019
As a young black woman in 1880s Savannah, Essie's dreams are very much at odds with her reality. Ashamed of her beginnings, but unwilling to accept the path currently available to her, Essie is trapped between the life she has and the life she wants.
Until she meets a lady named Dorcas Vashon, the richest and most cultured black woman she's ever encountered. When Dorcas makes Essie an offer she can't refuse, she becomes Victoria. Transformed by a fine wardrobe, a classic education, and the rules of etiquette, Victoria is soon welcomed in the upper echelons of black society in Washington, D. C. But when the life she desires is finally within her grasp, Victoria must decide how much of herself she is truly willing to surrender.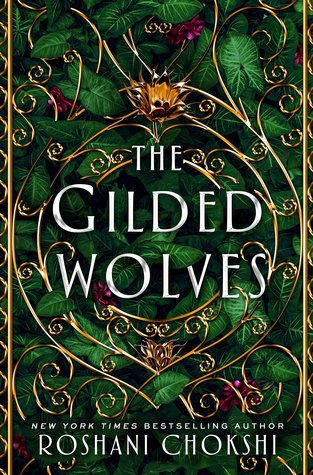 Title: The Gilded Wolves
Author: Roshani Chokshi
Release date: January 15, 2019
No one believes in them. But soon no one will forget them.
It's 1889. The city is on the cusp of industry and power, and the Exposition Universelle has breathed new life into the streets and dredged up ancient secrets. Here, no one keeps tabs on dark truths better than treasure-hunter and wealthy hotelier Séverin Montagnet-Alarie. When the elite, ever-powerful Order of Babel coerces him to help them on a mission, Séverin is offered a treasure that he never imagined: his true inheritance.
To hunt down the ancient artifact the Order seeks, Séverin calls upon a band of unlikely experts: An engineer with a debt to pay. A historian banished from his home. A dancer with a sinister past. And a brother in arms if not blood.
Together, they will join Séverin as he explores the dark, glittering heart of Paris. What they find might change the course of history—but only if they can stay alive
Title: Someday We Will Fly
Author: Rachel DeWoskin
Release date: January 22, 2019
Warsaw, Poland. The year is 1940 and Lillia is 15 when her mother, Alenka, disappears and her father flees with Lillia and her younger sister, Naomi, to Shanghai, one of the few places that will accept Jews without visas. There they struggle to make a life; they have no money, there is little work, no decent place to live, a culture that doesn't understand them. And always the worry about Alenka. How will she find them? Is she still alive?
Meanwhile Lillia is growing up, trying to care for Naomi, whose development is frighteningly slow, in part from malnourishment. Lillia finds an outlet for her artistic talent by making puppets, remembering the happy days in Warsaw when they were circus performers. She attends school sporadically, makes friends with Wei, a Chinese boy, and finds work as a performer at a "gentlemen's club" without her father's knowledge.
But meanwhile the conflict grows more intense as the Americans declare war and the Japanese force the Americans in Shanghai into camps. More bombing, more death. Can they survive, caught in the crossfire?
Title: All is Fair
Author: Dee Garretson
Release date: January 22, 2019
Lady Mina Tretheway knows she's destined for greater things than her fancy boarding school, where she's being taught to be a proper English lady. It's 1918, and war is raging across Europe. Unlike her father and brother, who are able to assist in the war effort, Mina is stuck sorting out which fork should be used with which dinner course.
When Mina receives a telegram that's written in code, she finally has her chance to do something big. She returns to her childhood home of Hallington Manor, joined by a family friend, Lord Andrew Graham, and a dashing and mysterious young American, Lucas. The three of them must band together to work on a dangerous project that could turn the tide of the war.
Thrilled that she gets to contribute to the war effort at least, Mina jumps headfirst into the world of cryptic messages, spycraft, and international intrigue. She, Lucas, and Andrew have to work quickly, because if they don't succeed, more soldiers will disappear into the darkness of war.Lady Mina Tretheway knows she's destined for greater things than her fancy boarding school, where she's being taught to be a proper English lady. It's 1918, and war is raging across Europe. Unlike her father and brother, who are able to assist in the war effort, Mina is stuck sorting out which fork should be used with which dinner course.
Title: Ransacker (book #2)
Author: Emily Laybourne
Release date: January 29, 2019
Rare powers. Precious metals. Deadly greed.
Sissel Hemstad and her siblings have been living peacefully in a small town in Montana, trying to blend-in and escape the violent events that haunt them, but they've all been tricked — James Peavy, the handsome young man courting Sissel is secretly a Pinkerton spy.
The Hemstads possess supernatural powers bestowed upon their family by the ancient Norse gods. Now Sissel, the youngest at 16, discovers her gift: she is a Ransacker. She can find gold and other precious metals and pull them to her. Hers is an awesome and dangerous gift.
If James discovers her secret, he will undoubtedly report back to his boss, the ruthless Baron Fjelstad who wants desperately to control the Hemstads. But James is not the only person interested in Sissel. She's also caught the attention of a local mine owner, Isaiah McKray. He is convinced Sissel has a lucky touch when it comes to finding gold.
Sissel is torn between the two men, both determined to have her secrets. With betrayal lurking around every corner, Sissel must tread carefully. Harnessing her powers could summon great fortune… or doom them all.
February
---
Title: Enchantee
Author: Gita Trelease
Release date: February 5, 2019
Paris in 1789 is a labyrinth of twisted streets, filled with beggars, thieves, revolutionaries—and magicians…
When smallpox kills her parents, Camille Durbonne must find a way to provide for her frail, naive sister while managing her volatile brother. Relying on petty magic—la magie ordinaire—Camille painstakingly transforms scraps of metal into money to buy the food and medicine they need. But when the coins won't hold their shape and her brother disappears with the family's savings, Camille must pursue a richer, more dangerous mark: the glittering court of Louis XVI and Marie Antoinette.
With dark magic forbidden by her mother, Camille transforms herself into the 'Baroness de la Fontaine' and is swept up into life at the Palace of Versailles, where aristocrats both fear and hunger for la magie. There, she gambles at cards, desperate to have enough to keep herself and her sister safe. Yet the longer she stays at court, the more difficult it becomes to reconcile her resentment of the nobles with the enchantments of Versailles. And when she returns to Paris, Camille meets a handsome young balloonist—who dares her to hope that love and liberty may both be possible.
But la magie has its costs. And when Camille loses control of her secrets, the game she's playing turns deadly. Then revolution erupts, and she must choose—love or loyalty, democracy or aristocracy, freedom or magic—before Paris burns…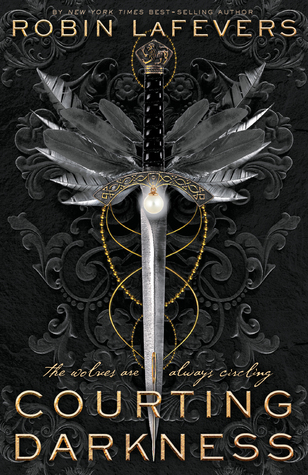 Title: Courting Darkness
Author: Robin LaFevers
Release date: February 5, 2019
Death wasn't the end, it was only the beginning…
Sybella has always been the darkest of Death's daughters, trained at the convent of Saint Mortain to serve as his justice. But she has a new mission now. In a desperate bid to keep her two youngest sisters safe from the family that nearly destroyed them all, she agrees to accompany the duchess to France, where they quickly find themselves surrounded by enemies. Their one ray of hope is Sybella's fellow novitiates, disguised and hidden deep in the French court years ago by the convent—provided Sybella can find them.
Genevieve has been undercover for so many years, she struggles to remember who she is or what she's supposed to be fighting for. Her only solace is a hidden prisoner who appears all but forgotten by his guards. When tragedy strikes, she has no choice but to take matters into her own hands—even if it means ignoring the long awaited orders from the convent.
As Sybella and Gen's paths draw ever closer, the fate of everything they hold sacred rests on a knife's edge. Will they find each other in time, or will their worlds collide, destroying everything they care about?
Title: The Weight of Our Sky
Author: Hanna Alkaf
Release date: February 5, 2019
A music-loving teen with OCD does everything she can to find her way back to her mother during the historic race riots in 1969 Kuala Lumpur, Malaysia, in this heart-pounding literary debut.
Melati Ahmad looks like your typical moviegoing, Beatles-obsessed sixteen-year-old. Unlike most other sixteen-year-olds though, Mel also believes that she harbors a djinn inside her, one who threatens her with horrific images of her mother's death unless she adheres to an elaborate ritual of counting and tapping to keep him satisfied.
But there are things that Melati can't protect her mother from. On the evening of May 13th, 1969, racial tensions in her home city of Kuala Lumpur boil over. The Chinese and Malays are at war, and Mel and her mother become separated by a city in flames.
With a 24-hour curfew in place and all lines of communication down, it will take the help of a Chinese boy named Vincent and all of the courage and grit in Melati's arsenal to overcome the violence on the streets, her own prejudices, and her djinn's surging power to make it back to the one person she can't risk losing.
Title: Before Between and After
Author: Maureen Doyle McQueery
Release date: February 5, 2019
"The carnage began with the roses. She hacked at their ruffled blooms until they dropped into monstrous drifts of red on the parched yellow lawn … Only two things kept my mother grounded to us: my uncle Stephen and stories."
Fourteen-year-old Molly worries about school, friends, and her parents' failed marriage, but mostly about her mother's growing depression. Molly knows her mother is nursing a carefully-kept secret. A writer with an obsession for other people's life stories, Elaine Donnelly is the poster child of repressed emotions.
Molly spends her California summer alternately watching out for her little brother Angus and tip-toeing around her mother's raw feelings. Molly needs her mother more than ever, but Elaine shuts herself off from real human connections and buries herself in the lives and deaths of the strangers she writes about. When Uncle Stephen is pressed into the limelight because of his miracle cure of a young man, Elaine can no longer hide behind other people's stories. And as Molly digs into her mother's past, she finds a secret hidden in her mother's dresser that may be the key to unlocking a family mystery dating to 1918 New York—a secret that could destroy or save their future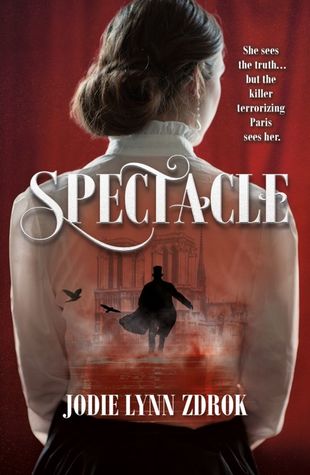 Title: Spectacle
Author: Jodie Lynn Zdork
Release date: February 12, 2019
Paris, 1887.
Sixteen-year-old Nathalie Baudin writes the daily morgue column for Le Petit Journal. Her job is to summarize each day's new arrivals, a task she finds both fascinating and routine. That is, until the day she has a vision of the newest body, a young woman, being murdered–from the perspective of the murderer himself.
When the body of another woman is retrieved from the Seine days later, Paris begins to buzz with rumors that this victim may not be the last. Nathalie's search for answers sends her down a long, twisty road involving her mentally ill aunt, a brilliant but deluded scientist, and eventually into the Parisian Catacombs. As the killer continues to haunt the streets of Paris, it becomes clear that Nathalie's strange new ability may make her the only one who can discover the killer's identity–and she'll have to do it before she becomes a target herself.
Title: The Triumphant (book #3)
Author: Lesley Livingston
Release date: February 12, 2019
"You are from a world, Fallon, that values honor over everything else. Rome is not that world."
In the wake of their victorious fight to win back the Ludus Achillea, Fallon and her gladiatrix sisters have become the toast of the Republic. Only for Fallon, glory turns to ashes when she learns that Cai has been stripped of his Decurion rank and declared infamia, cast down to serve as one of Caesar's gladiators. All because he chose his love for her over the life of his treacherous father during the ludus uprising.
But treachery in Rome runs far deeper than Fallon ever suspected. While she is fighting for Cai's freedom, the unthinkable happens and the Republic begins to tear itself apart at the seams. In the chaos that follows, the Achillea gladiatrices lose any protection they might have had once and for all. They're not the only ones.
When Fallon discovers that Cleopatra is in grave danger, she and her sister Sorcha rally their war band in an attempt to spirit the Queen of Aegypt out of Rome, embarking on a remarkable journey that will take them to Alexandria—the wonder of the ancient world—and beyond. Far beyond. Along the way, Fallon will have to decide where her heart truly lies, as well as what—and who—she is willing to sacrifice to get there.
Title: Corpse and Crown (book #2)
Author: Alisa Kwitney
Release date: February 12, 2019
From Alisa Kwitney comes a connected novel set in the same alternative Victorian England of Cadaver & Queen. Corpse & Crown follows the story of Agatha DeLacey, an Ingold nursing student who travels to London and uncovers a devastating secret about the country's Bio-Mechanicals. Inspired by the classic story of Oliver Twist and complete with a dashing Artful Dodger-inspired male lead, this retelling is a satisfying follow-up to Kwitney's clever and critically acclaimed young adult debut
Title: An Affair of Poisons
Author: Addie Thorley
Release date: February 26, 2019
No one looks kindly on the killer of a king.
After unwittingly helping her mother poison King Louis XIV, seventeen-year-old alchemist Mirabelle Monvoisin is forced to see her mother's Shadow Society in a horrifying new light: they're not heroes of the people, as they've always claimed to be, but murderers. Herself included. Mira tries to ease her guilt by brewing helpful curatives, but her hunger tonics and headache remedies cannot right past wrongs or save the dissenters her mother vows to purge.
Royal bastard Josse de Bourbon is more kitchen boy than fils de France. But when the Shadow Society assassinates the Sun King and half of the royal court, he must become the prince he was never meant to be in order to save his injured sisters and the petulant dauphin. Forced to hide in the sewers beneath the city, Josse's hope of reclaiming Paris seems impossible―until his path collides with Mirabelle's.
She's a deadly poisoner. He's a bastard prince. They are sworn enemies, yet they form a tenuous pact to unite the commoners and former nobility against the Shadow Society. But can a rebellion built on mistrust ever hope to succeed?
March
---
Title: Lovely War
Author: Julie Berry
Release date: March 5, 2019
It's 1917, and World War I is at its zenith when Hazel and James first catch sight of each other at a London party. She's a shy and talented pianist; he's a newly minted soldier with dreams of becoming an architect. When they fall in love, it's immediate and deep–and cut short when James is shipped off to the killing fields.
Aubrey Edwards is also headed toward the trenches. A gifted musician who's played Carnegie Hall, he's a member of the 15th New York Infantry, an all-African-American regiment being sent to Europe to help end the Great War. Love is the last thing on his mind. But that's before he meets Colette Fournier, a Belgian chanteuse who's already survived unspeakable tragedy at the hands of the Germans.
Thirty years after these four lovers' fates collide, the Greek goddess Aphrodite tells their stories to her husband, Hephaestus, and her lover, Ares, in a luxe Manhattan hotel room at the height of World War II. She seeks to answer the age-old question: Why are Love and War eternally drawn to one another? But her quest for a conclusion that will satisfy her jealous husband uncovers a multi-threaded tale of prejudice, trauma, and music and reveals that War is no match for the power of Love.
Title: Within These Lines
Author: Stephanie Morrill
Release date: March 5, 2019
Evalina Cassano's life in an Italian-American family in 1941 is everything it "should be" until she falls in love with Taichi Hamasaki, the son of Japanese immigrants. Despite the scandal it would cause and that inter-racial marriage is illegal in California, Evalina and Taichi vow they will find a way to be together. But anti-Japanese feelings erupt across the country after the attack on Pearl Harbor, and Taichi and his family are forced to give up their farm and move to an internment camp.
Degrading treatment make life at Manzanar Relocation Center difficult. Taichi's only connection to the outside world are treasured letters from Evalina. Feeling that the only action she can take to help Taichi is to speak out on behalf of all Japanese Americans, Evalina becomes increasingly vocal at school and at home. Meanwhile, inside Manzanar, fighting between different Japanese-American factions arises. Taichi begins to doubt he will ever leave the camp alive.
With tensions running high and their freedom on the line, Evalina and Taichi must hold true to their values and believe in their love to make a way back to each other against unbelievable odds.
Title: Winter War Awakening (book #3)
Author: Rosalyn Eves
Release date: March 19, 2019
The Binding is broken. Mátyás is alive. And Anna Arden is on the run.
It seems, yet again, that breaking the Binding has shattered the world. And the only hope of mending it is Anna and Mátyás, working together. But it's never that simple, is it? The praetheria, the creatures once held captive by the spell, are now waging war against the Austro-Hungarian empire. And they are holding Noémi hostage–using her life to manipulate Anna and Mátyás, like marionettes on a string.
Gábor has elected to stay behind, to fight in the Hungarian army's resistance, while Anna and Mátyás search for their beloved Noémi–a mission doomed from the start, cloaked in praetherian magic. Magic that relies on illusion and misdirection. Eventually, there's only one way to save her: to split up. And to walk right into the lion's den.
When everyone thinks they're fighting each other for the same thing–freedom–can anyone truly win?
April
---
Title: White Rose
Author: Kip Wilson
Release date: April 2, 2019
A gorgeous and timely novel based on the incredible story of Sophie Scholl, a young German college student who challenged the Nazi regime during World War II as part of The White Rose, a non-violent resistance group.
Disillusioned by the propaganda of Nazi Germany, Sophie Scholl, her brother, and his fellow soldiers formed the White Rose, a group that wrote and distributed anonymous letters criticizing the Nazi regime and calling for action from their fellow German citizens. The following year, Sophie and her brother were arrested for treason and interrogated for information about their collaborators.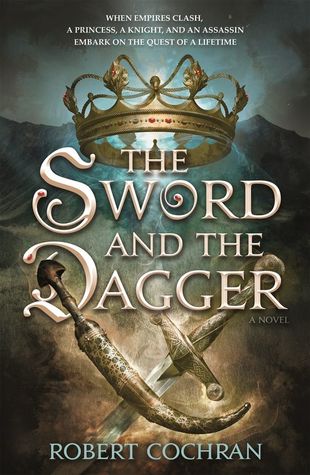 Title: The Sword and The Dagger
Author: Robert Cochran
Release date: April 9, 2019
When empires clash, 
a Princess, a Knight, and an Assassin 
embark on the quest of a lifetime 

During the time of the Crusades, an unlikely trio—a Christian princess, her affianced prince, and a Muslim assassin—embarks on a quest to the court of the most fearsome warrior the world has ever known, Genghis Khan.
A rousing tale of adventure and romance about three young people who must grapple with fundamental issues of loyalty, friendship, faith, honor, and courage against the backdrop of conflicts that still resonate today.
Title: In the Neighborhood of True
Author: Susan Kaplan Carlton
Release date: April 9, 2019
After her father's death, Ruth Robb and her family transplant themselves in the summer of 1958 from New York City to Atlanta—the land of debutantes, sweet tea, and the Ku Klux Klan. In her new hometown, Ruth quickly figures out she can be Jewish or she can be popular, but she can't be both. Eager to fit in with the blond girls in the "pastel posse," Ruth decides to hide her religion. Before she knows it, she is falling for the handsome and charming Davis and sipping Cokes with him and his friends at the all-white, all-Christian Club.
Does it matter that Ruth's mother makes her attend services at the local synagogue every week? Not as long as nobody outside her family knows the truth. At temple Ruth meets Max, who is serious and intense about the fight for social justice, and now she is caught between two worlds, two religions, and two boys. But when a violent hate crime brings the different parts of Ruth's life into sharp conflict, she will have to choose between all she's come to love about her new life and standing up for what she believes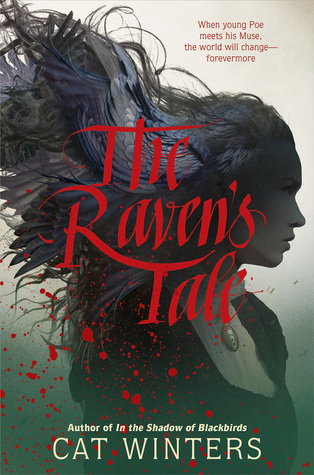 Title: The Raven's Tale
Author: Cat Winters
Release date: April 16, 2019
Seventeen-year-old Edgar Poe counts down the days until he can escape his foster family—the wealthy Allans of Richmond, Virginia. He hungers for his upcoming life as a student at the prestigious new university, almost as much as he longs to marry his beloved Elmira Royster. However, on the brink of his departure, all his plans go awry when a macabre Muse named Lenore appears to him. Muses are frightful creatures that lead Artists down a path of ruin and disgrace, and no respectable person could possibly understand or accept them. But Lenore steps out of the shadows with one request: "Let them see me!"
Title: The Hummingbird Dagger
Author: Cindy Anstey
Release date: April 16, 2019
1833. After young Lord James Ellerby witnesses a near-fatal carriage accident on the outskirts of his estate, he doesn't think twice about bringing the young woman injured in the wreck to his family's manor to recuperate. But then she finally regains consciousness only to find that she has no memory of who she is or where she belongs.
Beth, as she takes to calling herself, is an enigma even to herself. She has the rough hands of a servant, but the bearing and apparent education of a lady. Her only clue to her identity is a gruesome recurring nightmare about a hummingbird dripping blood from its steel beak.
With the help of James and his sister, Caroline, Beth slowly begins to unravel the mystery behind her identity and the sinister circumstances that brought her to their door. But the dangerous secrets they discover in doing so could have deadly ramifications reaching the highest tiers of London society.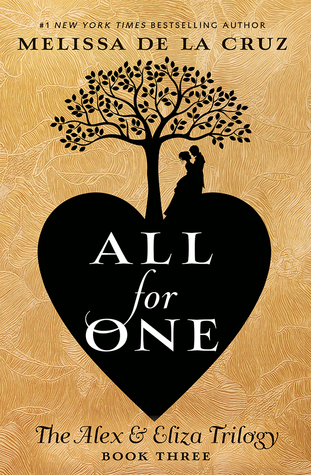 Title: All for One (book #3)
Author: Melissa de la Cruz
Release date: April 16, 2019
As a young nation begins to take shape, Alexander Hamilton and Elizabeth Schuyler are on top of the world. They're the toast of the town, keeping New York City buzzing with tales of their lavish parties, of Eliza's legendary wit, and of Alex's brilliant legal mind.
But new additions to Alex & Eliza's little family mean change is afoot in the Hamilton household. When they agree to take in an orphaned teenage girl along with Eliza's oldest brother, John Schuyler, Eliza can't help but attempt a match. It's not long before sparks start to fly…if only Eliza can keep herself from interfering too much in the course of true love. After all, she and Alex have an arrival of their own to plan for, though Alex's latest case brings a perilous threat that may destroy everything.
The sweeping love story of Alexander Hamilton and Elizabeth Schuyler comes to a close in All for One, the riveting final installment of the New York Times bestselling Alex & Eliza trilogy.
May
---
Title: Romanov
Author: Nadine Brandes
Release date: May 7, 2019
The history books say I died.
They don't know the half of it.
Anastasia "Nastya" Romanov was given a single mission: to smuggle an ancient spell into her suitcase on her way to exile in Siberia. It might be her family's only salvation. But the leader of the Bolshevik army is after them . . . and he's hunted Romanov before.
Nastya's only chances of survival are to either release the spell, and deal with the consequences, or enlist help from Zash, the handsome soldier who doesn't act like the average Bolshevik. Nastya's never dabbled in magic before, but it doesn't frighten her as much as her growing attraction for Zash. She likes him. She thinks he might even like her . . .
That is, until she's on one side of a firing squad . . . and he's on the other.
Title: Tomb of Ancients (book #3)
Author: Madeleine Roux
Release date: May 14, 2019
Free from the nightmares of Coldthistle House, Louisa and her friends have taken up a posh new London residence. But there's no rest for the wicked. Religious zealots from the shepherd's flock are gathering in the city, and ominous warnings are being left on Louisa's doorstep. With the evil influence of her father's spirit growing stronger—trying to take over—Louisa knows she will be forced to pick a side in the coming war between the old gods, whether she'd like to or not.
To save herself, Louisa is desperate enough to do whatever it takes—even if it means returning to Coldthistle House and striking another deal with Mr. Morningside. To uphold her end of the bargain, Louisa will have to rejoin his supernatural staff to venture to a gateway between worlds, a place of legend: the Tomb of Ancients. But, as always, there's a catch…
June
---
Title: The Beholder
Author: Anna Bright
Release date: June 4, 2019
Selah has waited her whole life for a happily ever after. As the only daughter of the leader of Potomac, she knows her duty is to find the perfect match, a partner who will help secure the future of her people. Now that day has finally come.
But after an excruciatingly public rejection from her closest childhood friend, Selah's stepmother suggests an unthinkable solution: Selah must set sail across the Atlantic, where a series of potential suitors awaits—and if she doesn't come home engaged, she shouldn't come home at all.
From English castle gardens to the fjords of Norge, and under the eye of the dreaded Imperiya Yotne, Selah's quest will be the journey of a lifetime. But her stepmother's schemes aren't the only secrets hiding belowdecks…and the stakes of her voyage may be higher than any happy ending.
Title: An Impossible Distance to Fall
Author: Miriam McNamara
Release date: June 4, 2019
It's 1930, and Birdie William's life has crashed along with the stock market. Her father's bank has failed, and worse, he's disappeared along with his Jenny biplane.
When Birdie sees a leaflet for a barnstorming circus with a picture of Dad's plane on it, she goes to Coney Island in search of answers.
The barnstorming circus has lady pilots, daredevil stuntmen, fire-spinners, and wing walkers, and Birdie is instantly enchanted―especially with a girl pilot named June. Birdie doesn't find her father, but after stumbling across clues that suggest he's gone to Chicago, she figures she'll hitch a ride with the traveling circus doing what she does best: putting on a convincing act and insisting on being star of the show.
But the overconfidence that made her belle of the ball during her enchanted youth turns out to be far too reckless without the safety net of her charmed childhood, and a couple of impulsive missteps sends her and her newfound community spinning into freefall.
July
---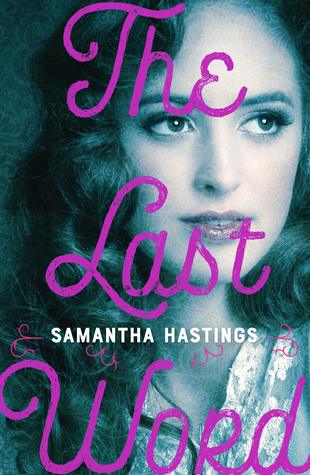 Title: The Last Word
Author: Samantha Hastings
Release date: July 9, 2019
1861. Miss Lucinda Leavitt is shocked when she learns the author of her favorite serialized novel has died before completing the story. Determined to learn how it ends, Lucinda reluctantly enlists the help of her father's young business partner, Mr. David Randall, to track down the reclusive author's former whereabouts.
David is a successful young businessman, but is overwhelmed by his workload. He wants to prove himself to his late father, as well as to himself. He doesn't have the time, nor the interest, for this endeavor, but Lucinda is not the type to take no for an answer.
Their search for the elusive Mrs. Smith and the rightful ending to her novel leads Lucinda and David around the country, but the truths they discover about themselves—and each other—are anything but fictional.
August
---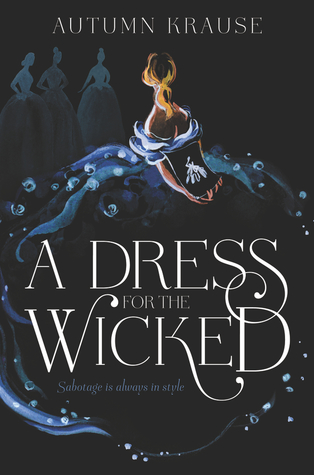 Title: A Dress For the Wicked
Author: Autumn Krause
Release date: August 6, 2019
Nothing much happens in the sleepy town of Shy in Avon-upon-Kynt. And for eighteen years, Emmaline Watkins has feared that her future held just that: nothing.
But when the head of the most admired fashion house in the country opens her prestigious design competition to girls from outside the stylish capital city, Emmy's dreams seem closer than they ever have before.
As the first "country girl" to compete, Emmy knows she'll encounter extra hurdles on her way to the top. But as she navigates the twisted world of high fashion she starts to wonder: will she be able to tailor herself to fit into this dark, corrupted race? And at what cost?
Historical fiction and contemporary fans alike will flock to this twisted, lush story of fashion, betrayal, and romance.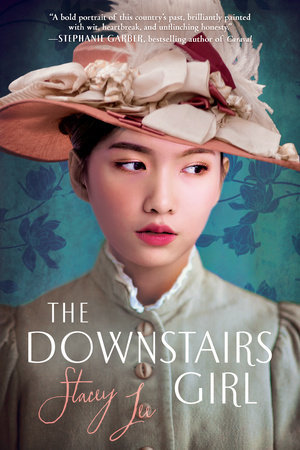 Title: The Downstairs Girl
Author: Stacey Lee
Release date: August 13, 2019
By day, seventeen-year-old Jo Kuan works as a lady's maid for the cruel daughter of one of the wealthiest men in Atlanta. But by night, Jo moonlights as the pseudonymous author of a newspaper advice column for the genteel Southern lady, "Dear Miss Sweetie." When her column becomes wildly popular, she uses the power of the pen to address some of society's ills, but she's not prepared for the backlash that follows when her column challenges fixed ideas about race and gender.
While her opponents clamor to uncover the secret identity of Miss Sweetie, a mysterious letter sets Jo off on a search for her own past and the parents who abandoned her as a baby. But when her efforts put her in the crosshairs of Atlanta's most notorious criminal, Jo must decide whether she, a girl used to living in the shadows, is ready to step into the light.
Title: Ziggy, Stardust and Me
Author: James Brandon
Release date: August 6, 2019
In this tender-hearted debut, set against the tumultuous backdrop of life in 1973, when homosexuality is still considered a mental illness, two boys defy all the odds and fall in love.
When he's not being bullied or in therapy for anxiety, sixteen-year-old Jonathan lives with his alcoholic dad in the suburbs of St. Louis. Still coping with the death of his mother, his elaborate imagination keeps him afloat and is a balm against vicious school bullies. But everything changes when a Native American boy named Web joins his English class three weeks before the school year ends.
After being partnered for an English project, Jonathan realizes Web is different from his classmates: he's confident, stands up to Jonathan's bullies, and calms Jonathan's severe anxiety. Then one day Web kisses him, and throws Jonathan into a tailspin. It's 1973 and being gay is considered a mental illness. Eventually he tells Web they can't be together.
But when things get bad at home Jonathan must decide if he wants to stand up to his dad, and his therapist, and be true to himself.
September
---
Title: Butterfly Yellow
Author: Thanhha Lai
Release date: September 3, 2019
In the final days of the Việt Nam War, Hằng takes her little brother, Linh, to the airport, determined to find a way to safety in America. In a split second, Linh is ripped from her arms—and Hằng is left behind in the war-torn country.
Six years later, Hằng has made the brutal journey from Việt Nam and is now in Texas as a refugee. She doesn't know how she will find the little brother who was taken from her until she meets LeeRoy, a city boy with big rodeo dreams, who decides to help her.
Hằng is overjoyed when she reunites with Linh. But when she realizes he doesn't remember her, their family, or Việt Nam, her heart is crushed. Though the distance between them feels greater than ever, Hằng has come so far that she will do anything to bridge the gap.
Title: The Bone Houses
Author: Emily Lloyd-Jones
Release date:  September 4, 2019
Seventeen-year-old Aderyn ("Ryn") only cares about two things: her family, and her family's graveyard. And right now, both are in dire straits. Since the death of their parents, Ryn and her siblings have been scraping together a meager existence as gravediggers in the remote village of Colbren, which sits at the foot of a harsh and deadly mountain range that was once home to the fae. The problem with being a gravedigger in Colbren, though, is that the dead don't always stay dead.
The risen corpses are known as "bone houses," and legend says that they're the result of a decades-old curse. When Ellis, an apprentice mapmaker with a mysterious past, arrives in town, the bone houses attack with new ferocity. What is it about Ellis that draws them near? And more importantly, how can they be stopped for good?
Together, Ellis and Ryn embark on a journey that will take them deep into the heart of the mountains, where they will have to face both the curse and the long-hidden truths about themselves. Equal parts classic horror novel and original fairy-tale, The Bone Houses will have you spellbound from the very first page.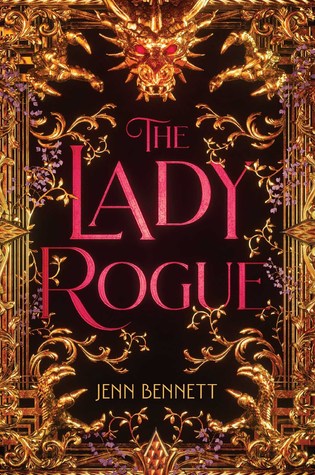 Title: The Lady Rogue
Author: Jenn Bennett
Release date: September 10, 2019
Some legends never die…
Traveling with her treasure-hunting father has always been a dream for Theodora. She's read every book in his library, has an impressive knowledge of the world's most sought-after relics, and has all the ambition in the world. What she doesn't have is her father's permission. That honor goes to her father's nineteen-year-old protégé—and once-upon-a-time love of Theodora's life—Huck Gallagher, while Theodora is left to sit alone in her hotel in Istanbul.
Until Huck arrives from an expedition without her father and enlists Theodora's help in rescuing him. Armed with her father's travel journal, the reluctant duo learns that her father had been digging up information on a legendary and magical ring that once belonged to Vlad the Impaler—more widely known as Dracula—and that it just might be the key to finding him.
Journeying into Romania, Theodora and Huck embark on a captivating adventure through Gothic villages and dark castles in the misty Carpathian Mountains to recover the notorious ring. But they aren't the only ones who are searching for it. A secretive and dangerous occult society with a powerful link to Vlad the Impaler himself is hunting for it, too. And they will go to any lengths—including murder—to possess it.
Title: Capturing the Devil
Author: Kerri Maniscalco
Release date: September 10, 2019
In the shocking finale to the bestselling series that began with Stalking Jack the Ripper, Audrey Rose and Thomas are on the hunt for the depraved, elusive killer known as the White City Devil. A deadly game of cat-and-mouse has them fighting to stay one step ahead of the brilliant serial killer—or see their fateful romance cut short by unspeakable tragedy.
Audrey Rose Wadsworth and Thomas Cresswell have landed in America, a bold, brash land unlike the genteel streets of London they knew. But like London, the city of Chicago hides its dark secrets well. When the two attend the spectacular World's Fair, they find the once-in-a-lifetime event tainted with reports of missing people and unsolved murders.
Determined to help, Audrey Rose and Thomas begin their investigations, only to find themselves facing a serial killer unlike any they've heard of before. Identifying him is one thing, but capturing him—and getting dangerously lost in the infamous Murder Hotel he constructed as a terrifying torture device—is another.
Will Audrey Rose and Thomas see their last mystery to the end—together and in love—or will their fortunes finally run out when their most depraved adversary makes one final, devastating kill?
October
---
Title: The Beautiful
Author: Renee Ahdieh
Release date: October 8, 2019
In 1872, New Orleans is a city ruled by the dead. But to seventeen-year-old Celine Rousseau, New Orleans provides her a refuge after she's forced to flee her life as a dressmaker in Paris. Taken in by the sisters of the Ursuline convent along with six other girls, Celine quickly becomes enamored with the vibrant city from the music to the food to the soirées and—especially—to the danger. She soon becomes embroiled in the city's glitzy underworld, known as Le Cour des Lions, after catching the eye of the group's leader, the enigmatic Sébastien Saint Germain. When the body of one of the girls from the convent is found in the lair of Le Cour des Lions, Celine battles her attraction to him and suspicions about Sébastien's guilt along with the shame of her own horrible secret.
When more bodies are discovered, each crime more gruesome than the last, Celine and New Orleans become gripped by the terror of a serial killer on the loose—one Celine is sure has set her in his sights . . . and who may even be the young man who has stolen her heart. As the murders continue to go unsolved, Celine takes matters into her own hands and soon uncovers something even more shocking: an age-old feud from the darkest creatures of the underworld reveals a truth about Celine she always suspected simmered just beneath the surface.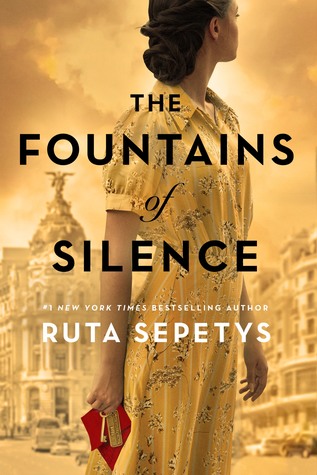 Title: The Fountains of Silence
Author: Ruta Sepetys
Release date: October 22, 2019
Madrid, 1957. Under the fascist dictatorship of General Francisco Franco, Spain is hiding a dark secret. Meanwhile, tourists and foreign businessmen flood into Spain under the welcoming guise of sunshine and wine. Among them is eighteen-year-old Daniel Matheson, the son of a Texas oil tycoon, who arrives in Madrid with his parents hoping to connect with the country of his mother's birth through the lens of his camera. Photography–and fate–introduce him to Ana, whose family's interweaving obstacles reveal the lingering grasp of the Spanish Civil War–as well as chilling definitions of fortune and fear. Daniel's photographs leave him with uncomfortable questions amidst shadows of danger. He is backed into a corner of decisions to protect those he loves. Lives and hearts collide, revealing an incredibly dark side to the sunny Spanish city.
Master storyteller Ruta Sepetys once again shines light into one of history's darkest corners in this epic, heart-wrenching novel about identity, unforgettable love, repercussions of war, and the hidden violence of silence–inspired by the true post-war struggles of Spain.
Includes vintage media interstitials, oral history commentary, photos, and more.
Title: Girls Like Us
Author: Randi Pink
Release date: October 29, 2019
Set in the summer of 1972, this moving YA historical novel is narrated by teen girls from different backgrounds with one thing in common: Each girl is dealing with pregnancy.
Four teenage girls. Four different stories. What they all have in common is that they're dealing with unplanned pregnancies.
In rural Georgia, Izella is wise beyond her years, but burdened with the responsibility of her older sister, Ola, who has found out she's pregnant. Their young neighbor, Missippi, is also pregnant, but doesn't fully understand the extent of her predicament. When her father sends her to Chicago to give birth, she meets the final narrator, Susan, who is white and the daughter of an anti-choice senator.
November
---
Title: Across A Broken Shore
Author: Amy Trueblood
Release date: November 5, 2019
The last thing eighteen-year-old Wilhelmina "Willa" MacCarthy wants is to be a nun. It's 1936, and as the only daughter amongst four sons, her Irish–Catholic family is counting on her to take her vows—but Willa's found another calling. Each day she sneaks away to help Doctor Katherine Winston in her medical clinic in San Francisco's Richmond District.
Keeping secrets from her family only becomes more complicated when Willa agrees to help the doctor at a field hospital near the new bridge being built over the Golden Gate. Willa thinks she can handle her new chaotic life, but as she draws closer to a dashing young ironworker and risks grow at the bridge, she discovers that hiding from what she truly wants may be her biggest lie of all.
Title: Songs From the Deep
Author: Kelly Powell
Release date: November 5, 2019
The sea holds many secrets.
Moira Alexander has always been fascinated by the deadly sirens who lurk along the shores of her island town. Even though their haunting songs can lure anyone to a swift and watery grave, she gets as close to them as she can, playing her violin on the edge of the enchanted sea. When a young boy is found dead on the beach, the islanders assume that he's one of the sirens' victims. Moira isn't so sure.
Certain that someone has framed the boy's death as a siren attack, Moira convinces her childhood friend, the lighthouse keeper Jude Osric, to help her find the real killer, rekindling their friendship in the process. With townspeople itching to hunt the sirens down, and their own secrets threatening to unravel their fragile new alliance, Moira and Jude must race against time to stop the killer before it's too late—for humans and sirens alike.
December
---
Title: Dangerous Alliance
Author: Jennieke Cohen
Release date: December 3, 2019
Lady Victoria Aston has always been just as comfortable in a pair of breeches stolen from her father as she has in satin ballgowns decked in lace. And though she is perfectly capable of minding her manners in polite society, she doesn't much see the point. With an older sister happily wed and the future of her family estate secure, she is quite content to while her time away in the fields around her home.
However, Vicky's comfortable, idyllic life is overturned in the course of one night. Her sister's husband is a terrible cad and now Vicky must marry, or find herself and her family destitute. Armed only with the wisdom she has gained from her beloved novels by Jane Austen, she enters society's season in a flutter of silks, dances, and pretty words.
But Miss Austen has little to say about Vicky's particular circumstances: whether the gorgeous and roguish Mr. Carmichael is indeed a scoundrel, if her former best friend—the much-grown and very handsome Tom Sherborne—is out for her dowry or for her heart, or even how to fend off the attentions of the foppish Mr. Silby, he of the bright-orange waistcoat.
Most unfortunately of all, Vicky's books are silent on the topic of the mysterious accidents cropping up around her. Accidents that have her wondering if there's someone trying to prevent a match from being made…or prevent her from surviving until her wedding day.
Title: The Weight of a Soul
Author: Elizabeth Tammi
Release date: December 3, 2019
When Lena's younger sister Fressa is found dead, their whole Viking clan mourns—but it is Lena alone who never recovers. Fressa is the sister that should've lived; Fressa was a warrior, and the only one in their clan who could wield a weapon with untold powers. Lena cannot rest until she knows exactly what killed Fressa and why—and how to bring her back. She strikes a dark deal with Hela, the Norse goddess of death, and begins a new double life to save her sister. With her sister's life in the balance, Lena is willing to risk it all. She's even willing to kill. As Lena gets closer to bringing Fressa back, she finds herself in the middle of a devastating plan to spur Ragnarök, a deadly chain of events leading to total world. destruction. How far will she go before the darkness consumes her?
Unknown release date
---
Title: The Virgin Charge
Author: Virginia Schwartz
Release date: TBD
In a time when losing her virginity condemns a young woman to a being a criminal, a prostitute, or worse—one famous man offers a way out…
In 1857 the beloved author Charles Dickens is at the height of his fame. Committed to saving the fallen girls of London, he founds Urania Cottage, a haven where they can tend to gardens and chickens and learn employable skills. The catch? After just one year, a future across the ocean in Australia, never to return.
Orpha, jailed for a crime she doesn't understand, is numb. Plucked from prison by Dickens to a start a new life, she rediscovers her love of books, and she alone recognizes the author for the man he really is. Can she persuade him to let her find her own destiny? And what of her feelings for the wild and saucy Sesina?
This atmospheric mystery depicts the sights and smells of a beguiling 19th century London, entwined with a novel of a girl finding her voice, piecing together the grave wrong inflicted in her past. In a story resonant with modern parallels, Virginia Schwartz explores the restrictions forced upon young women in the Victorian era and the blatant double standards. With its evocative historical detail, sensual lesbian love interest and great literary storytelling, THE VIRGIN CHARGE is Sarah Waters for the YA crowd