I decided to create a post where I can find all of the 2019 (mostly YA) sci-fi/dystopian releases because I love sci-fi. When I was searching for books I was sorely disappointed in the lack of sci-fi this year. There seems to be an absurd abundance of contemporary and fantasy.
Here are all of the books I could find that are traditionally published. I'm sure I've missed some, or some haven't been announced yet and I plan on doing an updated post later in the year if there are enough.
If you know of any YA or adult sci-fi's coming out in 2019 please let me know in the comments!
Everything has been divided by month. There are a TON of sequels this year, that seems to be what the majority of sci-fi is this year. All sequels will say which book in the series it is beside the title!
There may also be a few books in here that are borderline sci-fi/dystopian so just keep that in mind but for the most part everything else is sci-fi/dystopian.
So please, enjoy!
January
---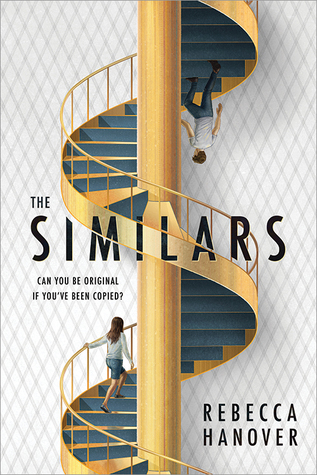 Title: The Similars
Author: Rebecca Hanover
Release date: January 1, 2019
When six clones join Emmaline's prestigious boarding school, she must confront the heartbreak of seeing her dead best friend's face each day in class.
The Similars are all anyone can talk about at the elite Darkwood Academy. Who are these six clones? What are the odds that all of them would be Darkwood students? Who is the madman who broke the law to create them? Emma couldn't care less. Her best friend, Oliver, died over the summer and all she can think about is how to get through her junior year without him. Then she comes face-to-heartbreaking-face with Levi—Oliver's exact DNA replica and one of the Similars.
Emma wants nothing to do with the Similars, but she keeps getting pulled deeper and deeper into their clique, uncovering dark truths about the clones and her prestigious school along the way. But no one can be trusted…not even the boy she is falling for who has Oliver's face.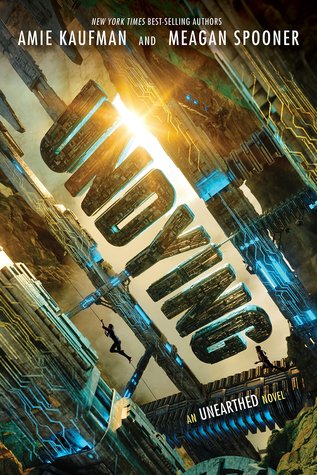 Title: Undying (book #2)
Author: Amie Kaufman & Meagan Spooner
Release date: January 22, 2019
Trapped aboard the Undying's ancient spaceship and reeling from what they've learned there, scavenger Mia and academic Jules are plunged into a desperate race to warn their home planet of the danger humanity's greed has unleashed. From the mountains of Spain to the streets of Prague, the sequel to Unearthed is a white-knuckle ride that will send readers hurtling back to earth, and leave them breathless until the last page.
February
---
Title: Suspicious Minds
Author: Gwenda Bond
Release date: Fenrauary 5, 2019
An upcoming book A mysterious lab. A sinister scientist. A secret history. If you think you know the truth behind Eleven's mother, prepare to have your mind turned Upside Down in this thrilling prequel to the hit show Stranger Things.
It's the summer of 1969, and the shock of conflict reverberates through the youth of America, both at home and abroad. As a student at a quiet college campus in the heartland of Indiana, Terry Ives couldn't be further from the front lines of Vietnam or the incendiary protests in Washington.
But the world is changing, and Terry isn't content to watch from the sidelines. When word gets around about an important government experiment in the small town of Hawkins, she signs on as a test subject for the project, codenamed MKUltra. Unmarked vans, a remote lab deep in the woods, mind-altering substances administered by tightlipped researchers . . . and a mystery the young and restless Terry is determined to uncover.
But behind the walls of Hawkins National Laboratory—and the piercing gaze of its director, Dr. Martin Brenner—lurks a conspiracy greater than she could have ever imagined. To face it, she'll need the help of her fellow test subjects, including one so mysterious the world doesn't know she exists—a young girl with unexplainable, superhuman powers and a number instead of a name: 008.
Amid the rising tensions of the new decade, Terry Ives and Martin Brenner have begun a different kind of war—one where the human mind is the battlefield.
Title: Stolen Time
Author: Danielle Rollins
Release date: February 5, 2019
Seattle, 1913 // Dorothy is trapped. Forced into an engagement to a wealthy man just so she and her mother can live comfortably for the rest of their days, she'll do anything to escape. Including sneaking away from her wedding and bolting into the woods to disappear.
New Seattle, 2077 // Ash is on a mission. Rescue the professor—his mentor who figured out the secret to time travel—so together they can put things right in their devastated city. But searching for one man means endless jumps through time with no guarantee of success.
When Dorothy collides with Ash, she sees it as her chance to start fresh—she'll stow away in his plane and begin a new life wherever they land. Then she wakes up in a future that's been ripped apart by earthquakes and floods; where vicious gangs rule the submerged city streets and a small group of intrepid travelers from across time are fighting against the odds to return things to normal. What Dorothy doesn't know is that she could hold the key to unraveling the past—and her arrival may spell Ash's ultimate destruction.
Title: The Waning Age
Author: S.E Grove
Realease date: February 5, 2019
In a parallel present San Francisco, Natalia Peña works as a hotel maid, practices martial arts, and cares for her eleven-year-old brother, Calvino. In this version of our world, all children start to "wane" when they reach Cal's age; by their teen years, they've lost their ability to feel emotion. But Cal isn't waning. When a mysterious corporation kidnaps him for testing, Natalia's reaction surprises her: she's crushed, and she'll do anything to save her brother from their experiments. But the road to his rescue leads her into the path of a dashing but troubled billionaire's son, a cadre of killers, and, eventually, the shocking truth about waning. Filled with twists and turns, The Waning Age is a powerful mirror that shows us the danger of becoming desensitized to violence and the remarkable, transformative power of love.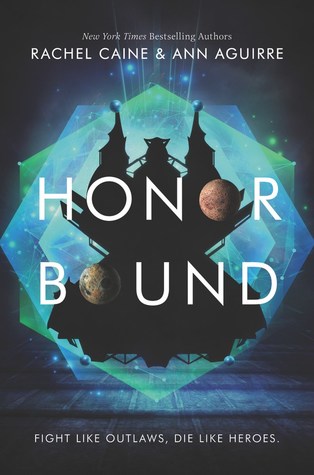 Title: Honor Bound (book #2)
Author: Rachel Caine & Ann Aguirre
Release date: February 19, 2019
Zara Cole was a thief back on Earth, but she's been recently upgraded to intergalactic fugitive. On the run after a bloody battle in a covert war that she never expected to be fighting, Zara, her co-pilot Beatriz, and their Leviathan ship Nadim barely escaped the carnage with their lives. Now Zara and her crew of Honors need a safe haven, far from the creatures who want to annihilate them. But with two wounded Leviathan to treat, plus human and non-human refugees to help, they'll have to settle for the nearest outpost, called the Sliver: a wild, dangerous warren of alien criminals. Zara's skills from the Zone may be invaluable. However, Zara discovers that the secrets of the Sliver may have the power to turn the tide of the war they left behind—but in the wrong direction. Soon Zara will have to make a choice: stand against the ultimate evil or run from it. But she's never walked away from a fight.
Honor Bound is the second installment in Rachel Caine and Ann Aguirre's thrilling and fresh space saga.
Title: Last of Her Name
Author: Jessica Khoury
Release date: February 26, 2019
Sixteen years ago, rebellion swept the galaxy known as the Belt of Jewels. Every member of the royal family was murdered–down to their youngest child, Princess Anya–and the Union government rose in its place. But Stacia doesn't think much about politics. She spends her days half-wild, rambling her father's vineyard with her closest friends, Clio and Pol.
That all changes the day a Union ship appears in town, carrying the leader of the Belt himself, the Direktor Eminent. The Direktor claims that Princess Anya is alive, and that Stacia's sleepy village is a den of empire loyalists, intent on hiding her. When Stacia is identified as the lost princess, her provincial home explodes into a nightmare.
Pol smuggles her away to a hidden escape ship in the chaos, leaving Clio in the hands of the Union. With everything she knows threading away into stars, Stacia sets her heart on a single mission. She will find and rescue Clio, even with the whole galaxy on her trail.
March
---
Title: Chrysalis
Author: Brendan Reichs
Release date: March 5, 2019
The 64 members of Fire Lake's sophomore class have managed to survive the first two phases of the Program–and each other. Now, they alone have emerged into the dawn of a new era on Earth, into a Fire Lake valley that's full of otherworldly dangers and challenges. Although staying alive in this broken world should force Min, Noah, Tack, and the others to form new alliances, old feuds die hard, and the brutality of the earlier Program phases cannot be forgotten. But being a team isn't easy for the sophomores, and when they discover that they may not be alone on the planet after all, they'll have to decide if they're going to work together . . . or die together.
Title: The Last 8
Author: Laura Pohl
Release date: March 5, 2019
Clover Martinez has always been a survivor, which is the only reason she isn't among the dead when aliens invade and destroy Earth as she knows it.
When Clover hears an inexplicable radio message, she's shocked to learn there are other survivors—and that they're all at the former Area 51. When she arrives, she's greeted by a band of misfits who call themselves The Last Teenagers on Earth.
Only they aren't the ragtag group of heroes Clover was expecting. The group seems more interested in hiding than fighting back, and Clover starts to wonder if she was better off alone. But then she finds a hidden spaceship, and she doesn't know what to believe…or who to trust.
Title: Dealing in Dreams
Author: Lilliam Rivera
Release date: March 5, 2019
At night, Las Mal Criadas own these streets.
Nalah leads the fiercest all-girl crew in Mega City. That roles brings with it violent throw downs and access to the hottest boydega clubs, but the sixteen-year-old grows weary of the life. Her dream is to get off the streets and make a home in the exclusive Mega Towers, in which only a chosen few get to live. To make it to the Mega towers, Nalah must prove her loyalty to the city's benevolent founder and cross the border in a search for a mysterious gang the Ashé Ryders. Led by a reluctant guide, Nalah battles other crews and her own doubts, but the closer she gets to her goal, the more she loses sight of everything—and everyone— she cares about.
Nalah must do the unspeakable to get what she wants—a place to call home. But is a home just where you live? Or who you choose to protect?
Title: Queen's Shadow
Author: E.K Johnston
Realease date: March 5, 2019
When Padmé Naberrie, "Queen Amidala" of Naboo, steps down from her position, she is asked by the newly-elected queen to become Naboo's representative in the Galactic Senate. Padmé is unsure about taking on the new role, but cannot turn down the request to serve her people. Together with her most loyal handmaidens, Padmé must figure out how to navigate the treacherous waters of politics and forge a new identity beyond the queen's shadow.
Title: The Pioneer
Author: Bridget Tyler
Release date: March 5, 2019
When Jo steps onto Tau Ceti E, it should be the happiest moment of her life. After all, she's been training for as long as she can remember to be a cadet pilot in the International Space Agency. She's dreamed of the day she and her family would leave Earth forever and begin life as pioneers on a new planet.
But now she can't stop thinking of everything that has gone wrong on their mission: the terrible accident that nearly destroyed their craft, that set their voyage back years, that killed her brother, that left her unable to fly…
As Jo struggles to live with her grief and figure out who she's going to be now, she falls in love with her new world. It isn't hard. Jo's team is camped out by a pristine, tumbling river at the base of a mountain range that looks like huge prisms buried in the prairie. The soring crystal peaks transform every sunset into rainbows full of colors human eyes have never seen before. And that's just the beginning. Tau offers Jo and her family a lifetime of beauty and adventure.
Jo throws herself into helping her team, lead by her commander mother, establish their community on this amazing new world. But just when she starts to feel like her old self again, she uncovers a devastating secret her mother has been keeping from her people. A secret that could destroy her family's pioneering dreams…if they survive that long.
With the fate of the pioneers in her hands, Jo must decide how far she's willing to go to expose the truth — before the truth destroys them all.
Title: The Quiet at the End of the World
Author: Lauren James
Release date: March 7, 2019
How far would you go to save those you love?
Lowrie and Shen are the youngest people on the planet after a virus caused global infertility. Closeted in a pocket of London and doted upon by a small, ageing community, the pair spend their days mudlarking for artefacts from history and looking for treasure in their once-opulent mansion.
Their idyllic life is torn apart when a secret is uncovered that threatens not only their family but humanity's entire existence. Lowrie and Shen face an impossible choice: in the quiet at the end of the world, they must decide who to save and who to sacrifice . . .
Title: When the Sky Fell on Splendor
Author: Emily Henry
Release date: March 12, 2019
Almost everyone in the small town of Splendor, Ohio, was affected when the local steel mill exploded. If you weren't a casualty of the accident yourself, chances are a loved one was. That's the case for seventeen-year-old Franny, who, five years after the explosion, still has to stand by and do nothing as her brother lies in a coma.
In the wake of the tragedy, Franny found solace in a group of friends whose experiences mirrored her own. The group calls themselves The Ordinary, and they spend their free time investigating local ghost stories and legends, filming their exploits for their small following of YouTube fans. It's silly, it's fun, and it keeps them from dwelling on the sadness that surrounds them.
Until one evening, when the strange and dangerous thing they film isn't fiction–it's a bright light, something massive hurdling toward them from the sky. And when it crashes and the teens go to investigate…everything changes.
Title: the Tesla Legacy
Author: K.K. Perez
Release date: March 12, 2019
THE TESLA LEGACY follows a precocious young scientist named Lucy Phelps whose fateful encounter in the Tesla Suite of the New Yorker Hotel unlocks her dormant electrical powers. As Lucy struggles to understand her new abilities through scientific experimentation, she is thrust into a centuries old battle between rival alchemical societies.
One side wants her help and the other wants her dead, but both believe she is the next step in human evolution. Unfortunately, carriers of the genetic mutation—including Nikola Tesla—have a greatly reduced life expectancy. Even if Lucy can outrun her enemies, she can't outrun herself.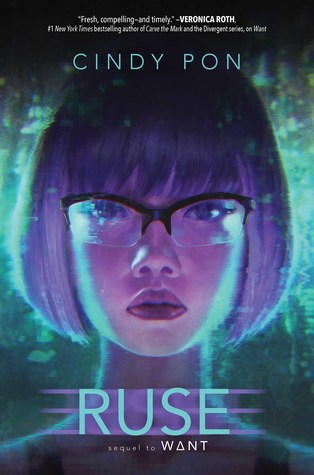 Title: Ruse (book #2)
Author: Cindy Pon
Release date: March 12, 2019
Jason Zhou, his friends, and Daiyu are still recovering from the aftermath of bombing Jin Corp headquarters. But Jin, the ruthless billionaire and Daiyu's father, is out for blood. When Lingyi goes to Shanghai to help Jany Tsai, a childhood acquaintance in trouble, she doesn't expect Jin to be involved. And when Jin has Jany murdered and steals the tech she had refused to sell him, Lingyi is the only one who has access to the encrypted info, putting her own life in jeopardy.
Zhou doesn't hesitate to fly to China to help Iris find Lingyi, even though he's been estranged from his friends for months. But when Iris tells him he can't tell Daiyu or trust her, he balks. The reunited group play a treacherous cat and mouse game in the labyrinthine streets of Shanghai, determined on taking back what Jin had stolen.
When Daiyu appears in Shanghai, Zhou is uncertain if it's to confront him or in support of her father. Jin has proudly announced Daiyu will be by his side for the opening ceremony of Jin Tower, his first "vertical city." And as hard as Zhou and his friends fight, Jin always gains the upper hand. Is this a game they can survive, much less win?
Title: The Weight of Stars
Author: K. Ancrum
Release date: March 19, 2019
Ryann Bird dreams of traveling across the stars. But a career in space isn't an option for a girl who lives in a trailer park on the wrong side of town. So Ryann becomes her circumstances and settles for acting out and skipping school to hang out with her delinquent friends.
One day she meets Alexandria: a furious loner who spurns Ryann's offer of friendship. After a horrific accident leaves Alexandria with a broken arm, the two misfits are brought together despite themselves—and Ryann learns her secret: Alexandria's mother is an astronaut who volunteered for a one-way trip to the edge of the solar system.
Every night without fail, Alexandria waits to catch radio signals from her mother. And its up to Ryann to lift her onto the roof day after day until the silence between them grows into friendship, and eventually something more . . .
In K. Ancrum's signature poetic style, this slow-burn romance will have you savoring every page.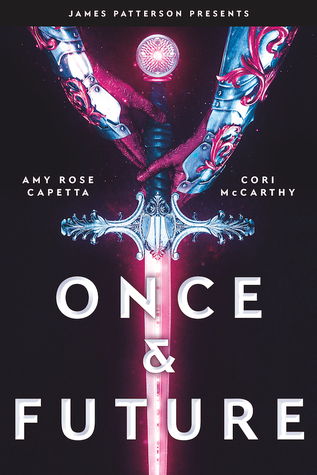 Title: once and Future
Author: Amy Rose Capetta & Cori McCarthy
Release date: March 26, 2019
I've been chased my whole life. As a fugitive refugee in the territory controlled by the tyrannical Mercer corporation, I've always had to hide who I am. Until I found Excalibur.
Now I'm done hiding.
My name is Ari Helix. I have a magic sword, a cranky wizard, and a revolution to start.
When Ari crash-lands on Old Earth and pulls a magic sword from its ancient resting place, she is revealed to be the newest reincarnation of King Arthur. Then she meets Merlin, who has aged backward over the centuries into a teenager, and together they must break the curse that keeps Arthur coming back. Their quest? Defeat the cruel, oppressive government and bring peace and equality to all humankind.
No pressure.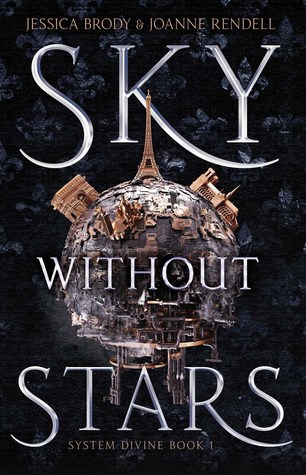 Title: Sky Without Stars
Author: Jessica Brody & Joanne Rendall
Release date: March 26, 2019
A thief. An officer. A guardian.
Three strangers, one shared destiny . . .
When the Last Days came, the planet of Laterre promised hope. A new life for a wealthy French family and their descendants. But five hundred years later, it's now a place where an extravagant elite class reigns supreme; where the clouds hide the stars and the poor starve in the streets; where a rebel group, long thought dead, is resurfacing.
Whispers of revolution have begun—a revolution that hinges on three unlikely heroes…
Chatine is a street-savvy thief who will do anything to escape the brutal Regime, including spy on Marcellus, the grandson of the most powerful man on the planet.
Marcellus is an officer—and the son of a renowned traitor. In training to take command of the military, Marcellus begins to doubt the government he's vowed to serve when his father dies and leaves behind a cryptic message that only one person can read: a girl named Alouette.
Alouette is living in an underground refuge, where she guards and protects the last surviving library on the planet. But a shocking murder will bring Alouette to the surface for the first time in twelve years…and plunge Laterre into chaos.
All three have a role to play in a dangerous game of revolution—and together they will shape the future of a planet.
April
---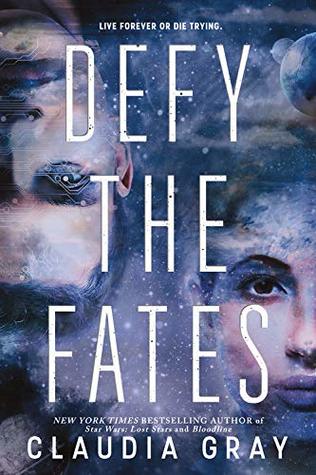 Title: Defy the Fates (book #3)
Author: Claudia Gray
Release date: April 2, 2019
Hunted and desperate.
Abel only has one mission left that matters: save the life of Noemi Vidal. To do that, he not only has to escape the Genesis authorities, he also must face the one person in the galaxy who still has the means to destroy him. Burton Mansfield's consciousness lives on, desperate for a home, and Abel's own body is his last bargaining chip.
Alone in the universe.
Brought back from the brink of death, Noemi Vidal finds Abel has not only saved her life, but he's made her into something else, something more. Not quite mech, yet not quite human any longer, Noemi must find her place in a universe where she is utterly unique, all while trying to create a world where anyone–even a mech–can be free.
The final battle between Earth and the colony planets is here, and there's no lengths to which Earth won't go to preserve its domination over all humanity. But together, the universe's most advanced mech and its first human-mech hybrid might have the power to change the galaxy for good.
Title: Defy Me (book #5)
Author: Tehereh Mafi
Release date: April 2, 2019
Juliette's short tenure as the supreme commander of North America has been an utter disaster. When the children of the other world leaders show up on her doorstep, she wants nothing more than to turn to Warner for support and guidance. But he shatters her heart when he reveals that he's been keeping secrets about her family and her identity from her—secrets that change everything.
Juliette is devastated, and the darkness that's always dwelled within her threatens to consume her. An explosive encounter with unexpected visitors might be enough to push her over the edge.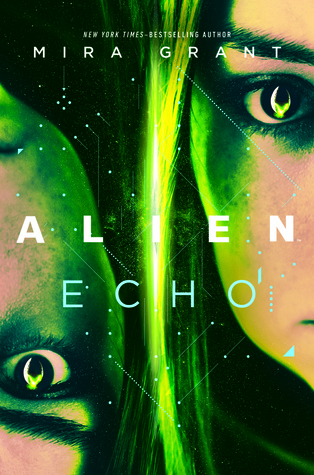 Title: Alien: Echo
Author: Mira Grant
Release date: April 9, 2019
Olivia and her twin sister Viola have been dragged around the universe for as long as they can remember. Their parents, both xenobiologists, are always in high demand for their research into obscure alien biology.
Just settled on a new colony world, they discover an alien threat unlike anything they've ever seen. And suddenly the sisters' world is ripped apart.
On the run from terrifying aliens, Olivia's knowledge of xenobiology and determination to protect her sister are her only weapons as the colony collapses into chaos. But then a shocking family secret bursts open—one that's as horrifying to Olivia as the aliens surrounding them.
The creatures infiltrate the rich wildlife on this virgin colony world—and quickly start adapting. Olivia's going to have to adapt, too, if she's going to survive…
Title: Nyxia Uprising (book #3)
Author: Scott Reintgen
Release date: April 16, 2019
Desperate to return home to Earth and claim the reward Babel promised, Emmett and the Genesis team join forces with the Imago. Babel's initial attack left their home city in ruins, but that was just part of the Imago's plan. They knew one thing Babel didn't. This world is coming to an end.
Eden's two moons are on a collision course no one can prevent. After building eight secret launch stations, the Imago hoped to lure Babel down to their doomed planet as they left it behind. A perfect plan until the Genesis team's escape route was destroyed.
Now the group must split up to survive the hostile terrain and reach another launch station. As both sides struggle for the upper hand, the fight leads inevitably back into space, where Emmett, his crewmates, and their new allies will fight one final battle for control of the Genesis ships. Win this time, and they'll survive Babel's twisted game once and for all. As the Imago world falls, this is the last chance to rise.
Title: An Anatomy of Beasts (book #2)
Author: Olivia A. Cole
Release date: April 16, 2019
In the forty years since the Vagantur landed on Faloiv, the planet has existed in a tenuous peace between the humans who live in the enclosed community of N'Terra and the Faloii, the indigenous population. But after uncovering the shadowy secrets of the Council's newly elected leader and helping a kidnapped Faloii man escape, sixteen-year-old Octavia knows that conflict is looming. Her discovery of a separate population of humans—including her grandparents—only serves to show her how out of touch humans are with reality on Faloiv.
Then the Faloii discover the N'Terran's latest experiment: an artificially weaponized creature, and Octavia realizes that it's up to her to prevent her people from causing any further destruction. More determined than ever, Octavia and her friends set out to understand the scope of humanity's history. However, nothing can prepare them for the full weight of what they discover about both their home on Faloiv and the Origin planet. And as she learns to control her ability to communicate through the Artery, the network that connects everything on Faloiv, Octavia must act to change her people's future before the natural balance on the planet shifts forever.
May
---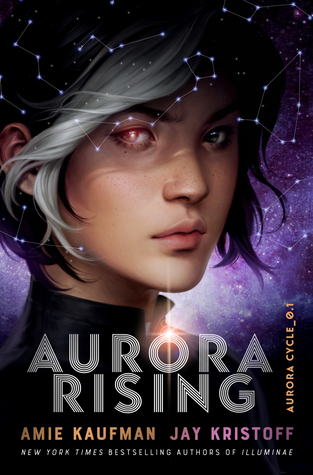 Title: Aurora Rising
Author: Jay kristoff & Amie Kaufman
Release date: May 7, 2019
The year is 2380, and the graduating cadets of Aurora Academy are being assigned their first missions. Star pupil Tyler Jones is ready to recruit the squad of his dreams, but his own boneheaded heroism sees him stuck with the dregs nobody else in the Academy would touch…
A cocky diplomat with a black belt in sarcasm
A sociopath scientist with a fondness for shooting her bunkmates
A smart-ass techwiz with the galaxy's biggest chip on his shoulder
An alien warrior with anger management issues
A tomboy pilot who's totally not into him, in case you were wondering
And Ty's squad isn't even his biggest problem—that'd be Aurora Jie-Lin O'Malley, the girl he's just rescued from interdimensional space. Trapped in cryo-sleep for two centuries, Auri is a girl out of time and out of her depth. But she could be the catalyst that starts a war millions of years in the making, and Tyler's squad of losers, discipline-cases and misfits might just be the last hope for the entire galaxy.
They're not the heroes we deserve. They're just the ones we could find. Nobody panic.
Title: Nexus (book #2)
Author: Sasha Alsberg & Lindsay Cummings
Release date: May 7, 2019
Her ship is gone, her crew is captured and notorious mercenary Androma Racella is no longer the powerful Bloody Baroness, but a fugitive ruthlessly hunted across the Mirabel Galaxy. The bloodthirsty Queen Nor now rules most of the galaxy through a mind-control toxin and she'll stop at nothing to destroy her most hated adversary.
Andi will risk anything, even her precious freedom, to find a cure. Stranded with her unlikely ally, Dex, on the unforgiving ice planet of Solera, their plan to infiltrate a black-market city proves dangerously irresistible.
Back in Arcardius, Nor's actions have opened Mirabel to invasion. As Andi's crew fights to regain their freedom, Andi and Dex discover a threat far greater than anything they've faced before.
Only by saving their mortal enemy can the crew of the Maraudermake one last desperate strike to save the galaxy—unaware that a shattering, centuries-old secret may demand the most wrenching sacrifice of all.
Title: Splintered (book #2)
Author: Jon McGoran
Release date: May 14, 2019
After Del's death, Jimi wants to pick up the pieces of her life and move on. But she's become a public figure in her defense of chimeras, and she can't quite shake the spotlight–or her suspicion that she's being followed.
When her friend Dr. Guzman, a chimera sympathizer, is arrested for the murder of a chimera wearing a strange medical bracelet, Jimi does some digging–and eventually discovers that Howard Wells, the venal businessman and proponent of the Genetic Heritage Act, is supporting a hospital that ostensibly provides healthcare for chimeras.
After teaming up with friends Rex and Claudia, Jimi learns that the hospital is actually a cover for an extensive mining operation that retrieves metals needed to operate WellPlants, the computerized brain implants that only the super-rich can afford–and which have made Howard Wells millions. When Jimi realizes that the perilous mining is being done by captive chimeras, she risks her own life to shut down the operation–and incurs the wrath of one of the most powerful and dangerous people in the world
Title: Girl Gone Viral
Author: Arvin Ahmadi
Release date: May 21, 2019
For seventeen-year-old Opal Hopper, code is magic. She builds entire worlds from scratch: Mars craters, shimmering lakes, any virtual experience her heart desires.
But she can't code her dad back into her life. When he disappeared after her tenth birthday, leaving only a cryptic note, Opal tried desperately to find him. And when he never turned up, she enrolled at a boarding school for technical prodigies and tried to forget.
Until now. Because WAVE, the world's biggest virtual reality platform, has announced a contest where the winner gets to meet its billionaire founder. The same billionaire who worked closely with Opal's dad. The one she always believed might know where he went. The one who maybe even murdered him.
What begins as a small data hack to win the contest spirals out of control when Opal goes viral, digging her deeper into a hole of lies, hacks, and manipulation. How far will Opal go for the answers–or is it the attention–she's wanted for years?
Title: Dev1at3 (book #2)
Author: Jay Kristoff
Release date: May 28, 2019
Lemon Fresh has seen better days.
After the climactic battle in Babel, she finds herself separated from Ezekiel and Cricket in the wastelands. Lemon's abilities to manipulate electricity mark her as a deviate, and deadly corporate operatives are hunting her to use as a weapon in the war between BioMaas Incorporated and Daedelus Technologies. Instead, Lemon finds herself falling in with a group of fellow deviates—a band of teenagers with astonishing abilities, led by an enigmatic figure known as the Major, who may hold the secrets to Lemon's past.
Meanwhile, Cricket finds himself in possession of the puritanical Brotherhood, a religious cult set for a head-on collision with the Major and his band. Searching for Lemon, Ezekiel finds a strange ally in an old enemy, and uncovers a plot that may see him reunited with his beloved Ana.
And inside Babel, a remade Eve hatches a plan to bring an end to the world.
Title: The Kingdom
Author: Jess Rothenberg
Release date: May 28, 2019
Welcome to the Kingdom… where 'Happily Ever After' isn't just a promise, but a rule. 
Glimmering like a jewel behind its gateway, The Kingdom(TM) is an immersive fantasy theme park where guests soar on virtual dragons, castles loom like giants, and bioengineered species–formerly extinct–roam free.
Ana is one of seven Fantasists, beautiful "princesses" engineered to make dreams come true. When she meets park employee Owen, Ana begins to experience emotions beyond her programming including, for the first time… love.
But the fairytale becomes a nightmare when Ana is accused of murdering Owen, igniting the trial of the century. Through courtroom testimony, interviews, and Ana's memories of Owen, emerges a tale of love, lies, and cruelty–and what it truly means to be human.
June
---

Title: Eve of Man
Author: Giovanna & Tom Fletcher
Release date: June 18, 2019
AGAINST ALL ODDS, SHE SURVIVED.
THE FIRST GIRL BORN IN FIFTY YEARS.
THEY CALLED HER EVE.
THE WORLD HAD WAITED FOR HER ARRIVAL WITH BATED BREATH.
She is the last girl on earth, and all her life Eve has been kept away from the opposite sex. Kept from the truth of her past.
SHE'S THE ANSWER TO THEIR PRAYERS. THEIR FINAL HOPE.
But at sixteen it's time for Eve to face her destiny. Three potential males have been selected for her. The future of the world is in her hands. She's always accepted her fate.
EVE IS THE SAVIOUR OF HUMANITY.
Until she meets Bram.
Eve wants control over her life. She wants freedom.
I AM EVE.
How do you choose between love and the future of the human race?
July
---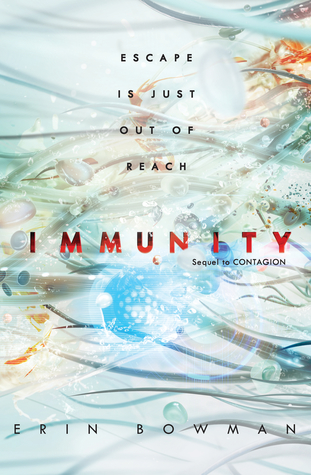 Title: Immunity (book #2)
Author: Erin Bowman
Release date: July 2, 2019
They thought their nightmare was over, but Thea, Coen, and Nova's rescue was only the beginning. After being imprisoned on a ship they thought was their ticket to safety, it's clear that the threat they left behind isn't as distant as they'd hoped—and this time the entire galaxy is at risk.
Now that threat is about to be unleashed as an act of political warfare. To prevent an interstellar catastrophe, the survivors must harness the evil they faced on the planet Achlys and learn to wield the only weapon they have left: themselves.
The first installment in Erin Bowman's duology earned a starred review from Publishers Weekly, who called the plot "intricate and action-packed," and fans of Jonathan Maberry, Rick Yancey, and Madeline Roux will relish in Bowman's tense, high-stakes conclusion to the events of Contagion.
Title: Plague Land: No Escape (book#3)
Author: Alex Scarrow
Release date: July 2, 2019
Leon is stuck in England, Grace is on her way to New Zealand, and Freya is heading to the "New United States," formerly Cuba. The virus has annihilated all of humanity except for these three communities, and now it's ready to talk with them. How each chooses to respond to the virus will ultimately decide their fate in this thrilling apocalyptic finale.
Title: Dark Age (book #5)
Author: Pierce Brown
Release date: July 9, 2019
For a decade Darrow led a revolution against the corrupt color-coded Society. Now, outlawed by the very Republic he founded, he wages a rogue war on Mercury in hopes that he can still salvage the dream of Eo. But as he leaves death and destruction in his wake, is he still the hero who broke the chains? Or will another legend rise to take his place?
Lysander au Lune, the heir in exile, has returned to the Core. Determined to bring peace back to mankind at the edge of his sword, he must overcome or unite the treacherous Gold families of the Core and face down Darrow over the skies of war-torn Mercury.
But theirs are not the only fates hanging in the balance.
On Luna, Mustang, Sovereign of the Republic, campaigns to unite the Republic behind her husband. Beset by political and criminal enemies, can she outwit her opponents in time to save him?
Once a Red refugee, young Lyria now stands accused of treason, and her only hope is a desperate escape with unlikely new allies.
Abducted by a new threat to the Republic, Pax and Electra, the children of Darrow and Sevro, must trust in Ephraim, a thief, for their salvation—and Ephraim must look to them for his chance at redemption.
As alliances shift, break, and re-form—and power is seized, lost, and reclaimed—every player is at risk in a game of conquest that could turn the Rising into a new Dark Age.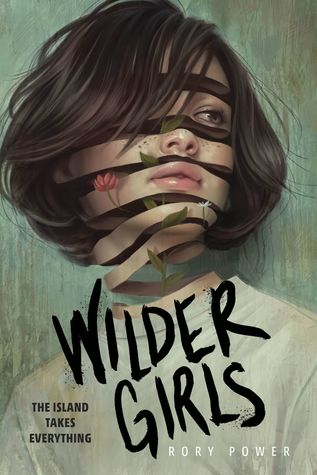 Title: Wilder Girls
Author: Rory Power
Release date: July 9, 2019
It's been eighteen months since the Raxter School for Girls was put under quarantine. Since the Tox hit and pulled Hetty's life out from under her.
It started slow. First the teachers died one by one. Then it began to infect the students, turning their bodies strange and foreign. Now, cut off from the rest of the world and left to fend for themselves on their island home, the girls don't dare wander outside the school's fence, where the Tox has made the woods wild and dangerous. They wait for the cure they were promised as the Tox seeps into everything.
But when Byatt goes missing, Hetty will do anything to find her, even if it means breaking quarantine and braving the horrors that lie beyond the fence. And when she does, Hetty learns that there's more to their story, to their life at Raxter, than she could have ever thought true.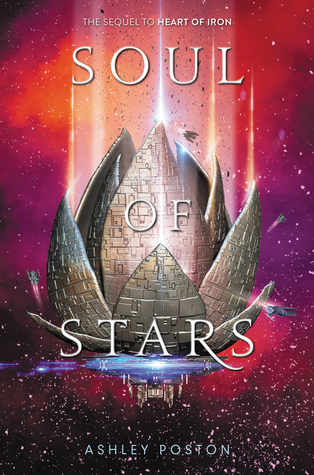 Title: Soul of Stars (book #2)
Author: Ashley Poston
Release date: July 23, 2019
Once, Ana was an orphaned space outlaw. Then she was the Empress of the Iron Kingdom. Now, thought dead by most of the galaxy after she escaped from the dark AI program called the HIVE, Ana is desperate for a way to save Di from the HIVE's evil clutches and take back her kingdom.
Ana's only option is to find Starbright, the one person who has hacked into the HIVE and lived to tell the tale. But when Ana's desperation costs the crew of the Dossier a terrible price, Ana and her friends are sent spiraling through the most perilous reaches of the Iron Kingdom to stop the true arbiter of evil in her world: an ancient world-ending deity called the Great Dark.
Their journey will take the sharp-witted pilot, Jax, to the home he never wanted to return to, and the dangerous fate he left behind. And when Robb finds out who Jax really is, he must contend with his own feelings for the boy he barely knows, and whether he truly belongs with this group of outcasts.
When facing the worst odds, can Ana and her crew of misfits find a way to stop the Great Dark once and for all?
August
---
Title: Containment (book #2)
Author: Caryn Lix
Release date: August 6, 2019
They may have escaped Sanctuary, but Kenzie and her friends are far from safe.
Ex-Omnistellar prison guard Kenzie and her superpowered friends barely made it off Sanctuary alive. Now they're stuck in a stolen alien ship with nowhere to go and no one to help them. Kenzie is desperate for a plan, but she doesn't know who to trust anymore. Everyone has their own dark secrets: Omnistellar, her parents, even Cage. Worse still, she's haunted by memories of the aliens who nearly tore her to shreds—and forced her to accidentally kill one of the Sanctuary prisoners, Matt.
When Kenzie intercepts a radio communication suggesting that more aliens are on their way, she knows there's only one choice: They must turn themselves in to Omnistellar and destroy the ship before the aliens follow the signal straight to them. Because if the monstrous creatures who attacked Sanctuary reach Earth, then it's game over for humanity.
What Kenzie doesn't know is that the aliens aren't the only ones on the hunt. Omnistellar has put a bounty on Kenzie's head—and the question is whether the aliens or Omnistellar get to her first.
Title: The Last Hope (book #2)
Author: Krista & Becca Ritchie
Release date: August 13, 2019
Imprisoned for weeks on an enemy starcraft, Franny, Court, and Mykal have sat with an unfathomable revelation. They are human. But as they fight to stay alive, they're unsure of why or how they're different. Escaping prison means trusting a young mysterious stranger. He knows everything about their lost histories, but when answers aren't given freely, the bonded trio are forced to join a mission. One that will determine the fate of humanity.
Legend says, a baby—the first of her species—has the power to cloak and teleport planets. Tasked with retrieving the infant, Court is afraid the baby is just a myth, and if they fail, they'll never know the truth about their human origins.
As Court and Mykal grow closer, their linked bond becomes harder to hide, and dynamics change when Franny begins to fall for someone new. Vulnerable and with no choice, the hunt for the baby sends the trio on a dangerous path to Saltare-1: a water world where their enemies can't die and survival comes at a high cost.
Title: Mind Games
Author: Shana Silver
Release date: August 27, 2019
Arden sells memories. Whether it's the becoming homecoming queen or studying for that all important test, Arden can hack into a classmate's memories and upload the experience for you just as if you'd lived it yourself. Business is great, right up until the day Arden whites out, losing 15 minutes of her life and all her memories of the hot boy across the school yard. The hot boy her friends assure her she's had a crush on for years.
Arden realizes that her own memories have been hacked, but they haven't just been stolen and shared… they've been deleted. And she's not the only one, the hot stranger, Sebastian, has lost ALL of his memories. But how can they find someone with the power to make them forget everything they've learned?
September
---

Title: Verify
Author: Joelle Charbonneau
Realease date: September 24, 2019
Meri Beckley lives in a world without lies. When she turns on the news, she hears only the facts. When she swipes the pages of her online textbooks, she reads only the truth. When she looks at the peaceful Chicago streets, she feels the pride everyone in the country feels about the era of unprecedented hope and prosperity over which the government presides.
But when Meri's mother is killed, Meri suddenly has questions that no one else seems to be asking. And when she tries to uncover her mother's state of mind in her last weeks, she finds herself drawn into a secret world full of facts she's never heard and a history she didn't know existed.
Suddenly, Meri is faced with a choice between accepting the "truth" she has been taught or embracing a world the government doesn't want anyone to see—a world where words have the power to change the course of a country, and the wrong word can get Meri killed.
October
---
Title: Rebel (book #4)
Author: Marie Lu
Release date: October 1, 2019
Eden Wing is a brilliant student. He's about to graduate a year early from Ross University of the Sciences, with honors, and already has an internship lined up back in the Republic. But most people don't introduce Eden this way. Instead, they say, "This is Eden, Daniel Wing's younger brother."
Ten years ago, Eden's brother Daniel was known as Day, the boy from the streets who led a revolution that saved the Republic of America. His name was spray-painted on walls, his profile splashed on both rebel pamphlets and wanted posters. He went from being a hunted criminal to a national hero in less than a year.
Day has spent the past decade piecing together his memory of his time in the Republic, pretending to enjoy life in Antarctica's capital, Ross City , and quietly hiding out from the world—even if it's meant giving up June, the great love of his life. As long as he can keep his little brother safe, that's all that matters . . .
But Eden isn't safe. As the two brothers struggle to accept who they've each become, they grow more distant from one another than they've ever been. Eden finds himself drawn deeper and deeper into Ross City's dark side, until even his legendary brother can't save him. At least not on his own.
When June suddenly steps back into Day's life, rekindling the flames of their romance, the pair team up to do whatever it takes to rescue Eden. But like the rest of the world, they may have underestimated Eden—what he's capable of, where his loyalties lie, and how hard he's willing to fight for what he believes.
Title: The Burning Shadow (book #2)
Author: Jennifer L. Armentrout
Release date: October 8, 2019
When Evelyn Dasher crossed paths with Luc, she was thrown headfirst into the world of the Lux—only to discover that she was already far more involved in their world than she ever suspected.
Because the Luxen aren't the only ones with a hidden past. There's a gap in Evie's memory, lost months of her life and a lingering sense that something happened, something she can't remember and nobody is willing to tell her. She needs to find out the truth about who she is—and who she was. But every answer she finds only brings up more questions.
Her search for the truth brings her ever closer to Luc, the Origin at the center of it all. He's powerful, arrogant, inhumanly beautiful, extremely dangerous…and possibly in love with her. But even as Evie falls for him, she can't help but wonder if his attraction is to her, or to the memory of a girl who no longer exists.
And all the while, a new threat looms: reports of a flu-like, fatal virus that the government insists is being spread by Luxen. A horrifying illness that changes whoever it touches, spreading panic across a country already at its breaking point.
Title: Tarnished Are the Stars
Author: Rosiee Thor
Release date: October 15, 2019
A secret beats inside Anna Thatcher's chest: An illegal clockwork heart. Anna works cog by cog — donning the moniker Technician — to supply black market medical technology to the sick and injured, against the Commissioner's tyrannical laws.
Nathaniel Fremont, the Commissioner's son, has never had to fear the law. Determined to earn his father's respect, Nathaniel sets out to capture the Technician. But the more he learns about the outlaw, the more he questions whether his father's elusive affection is worth chasing at all.
Their game of cat and mouse takes an abrupt turn when Eliza, a skilled assassin and spy, arrives. Her mission is to learn the Commissioner's secrets at any cost — even if it means betraying her own heart.
When these uneasy allies discover the most dangerous secret of all, they must work together despite their differences and put an end to a deadly epidemic — before the Commissioner ends them first.
Title: I Hope you Get This Message
Author: Farah Naz Rishi
Release date: October 22, 2019
Seven days. Seven days. The Earth might end in seven days.
When news stations start reporting that Earth has been contacted by a planet named Alma, the world is abuzz with rumors that the alien entity is giving mankind only few days to live before they hit the kill switch on civilization.
For high school truant Jesse Hewitt, though, nothing has ever felt permanent. Not the guys he hooks up with. Not the jobs his underpaid mom works so hard to hold down. Life has dealt him one bad blow after another — so what does it matter if it all ends now? Cate Collins, on the other hand, is desperate to use this time to find the father she's never met, the man she grew up hearing wild stories about, most of which she didn't believe. And then there's Adeem Khan. While coding and computer programming have always come easily to him, forgiveness doesn't. He can't seem to forgive his sister for leaving, even though it's his last chance.
With only seven days to face their truths and right their wrongs, Jesse, Cate, and Adeem's paths collide even as their worlds are pulled apart.
Title: The Light at the Bottom of the World
Author: London Shah
Release date: October 29, 2019
Hope had abandoned them to the wrath of all the waters.
At the end of the twenty-first century, the world has changed dramatically, but life continues one thousand feet below the ocean's surface. In Great Britain, sea creatures swim among the ruins of Big Ben and the Tower of London, and citizens waver between fear and hope; fear of what lurks in the abyss, and hope that humanity will soon discover a way to reclaim the planet.
Meanwhile, sixteen-year-old Leyla McQueen has her own problems to deal with. Her father's been arrested, accused of taking advantage of victims of the Seasickness—a debilitating malaise that consumes people, often claiming their lives. But Leyla knows he's innocent, and all she's interested in is getting him back so that their lives can return to normal.
When she's picked to race in the action-packed London Submersible Marathon, Leyla gets the chance to secure his freedom; the Prime Minister promises the champion whatever their heart desires. The race takes an unexpected turn, though, and presents her with an opportunity she never wanted: Leyla must venture outside of London for the first time in her life, to find and rescue her father herself.
Now, she'll have to brave the unfathomable waters and defy a corrupt government determined to keep its secrets, all the while dealing with a secretive, hotheaded companion she never asked for in the first place. As she discovers a world drowning in lies, how much longer can Leyla hold out hope for the truth? If she fails, or falls prey to her own fears, she risks capture—or worse. And her father might be lost forever.
November
---
Title: Supernova (book #3)
Author: Marissa Meyer
Release date: November 5, 2019
All's fair in love and anarchy…
The epic conclusion to Marissa Meyer's thrilling Renegades Trilogy finds Nova and Adrian struggling to keep their secret identities concealed while the battle rages on between their alter egos, their allies, and their greatest fears come to life. Secrets, lies, and betrayals are revealed as anarchy once again threatens to reclaim Gatlon City.
Title: Robot Army (book #2)
Author: Simon Curtis
Release date: November 27, 2019
Isaak continues to fight against the secret government organization formed to eradicate Robots like him in this action-packed sequel to Boy Robot!
"Isaak, the technology used to create the Robots isn't just a weapon. It's a virus. The deadliest virus humanity has ever faced."
Burdened with the knowledge that the Robots' survival might mean the end of the human race, Isaak returns to California to find what remains of The Underground. There he begins his search for Evelyn, one of their creators responsible for devising a technology that might save them, called "The Heart."
Before Isaak can formulate a plan, however, he and the remaining members of The Underground are deceived by one of their own and suddenly find the Robots' existence revealed to the world. But the government has a revelation of their own in response: the head of the SHRF, a man nicknamed "The Colonel," has been building a Robot army of his own. An army who will obey and fight for their country.
Now Isaak must decide whether they will join or fight, and with whispers of a new technology called "The Mind," will they even have a choice?
---
Unknown dates
This Vicious Cure by Emily Suvada
Starsight by Brandon Sanderson