Friday Favourites meme hosted by Something of the Book.
So, I had a hard time thinking of YA books before 2000, all that comes to mind are classics and books I was forced to read in school. I've never read much early YA so, here are three books, I read in school that I enjoyed that can be classified as YA.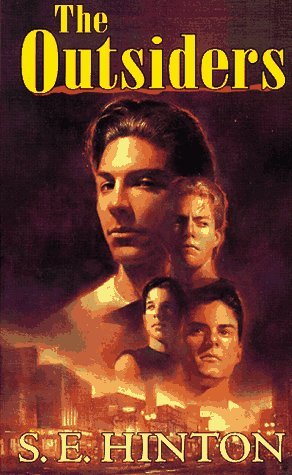 The Outsiders by S.E Hinton
No one ever said life was easy. But Ponyboy is pretty sure that he's got things figured out. He knows that he can count on his brothers, Darry and Sodapop. And he knows that he can count on his friends – true friends who would do anything for him, like Johnny and Two-Bit. And when it comes to the beating up on "greasers" like him and his friends – he knows that he can count on them for trouble. But one night someone takes things too far, and Ponyboy's world is turned upside down…
Something Wicked This Way Comes by Ray Bradbury
One of Ray Bradbury's best-known and most popular novels, Something Wicked This Way Comes, now featuring a new introduction and material about its longstanding influence on culture and genre.
For those who still dream and remember, for those yet to experience the hypnotic power of its dark poetry, step inside. The show is about to begin. Cooger & Dark's Pandemonium Shadow Show has come to Green Town, Illinois, to destroy every life touched by its strange and sinister mystery. The carnival rolls in sometime after midnight, ushering in Halloween a week early. A calliope's shrill siren song beckons to all with a seductive promise of dreams and youth regained. Two boys will discover the secret of its smoke, mazes, and mirrors; two friends who will soon know all too well the heavy cost of wishes…and the stuff of nightmares.
The Great Gatsby by F. Scott Fitzgerald
Jay Gatsby is the man who has everything. But one thing will always be out of his reach. Everybody who is anybody is seen at his glittering parties. Day and night his Long Island mansion buzzes with bright young things drinking, dancing, and debating his mysterious character. For Gatsby—young, handsome, and fabulously rich—always seems alone in the crowd, watching and waiting, though no one knows what for. Beneath the shimmering surface of his life he is hiding a secret: a silent longing that can never be fulfilled. And soon this destructive obsession will force his world to unravel.