I feel like February is a great month for new releases. These are all of the books (that I know of) that I'm looking forward to releasing in February. I normally don't include books I've already read (ARCs) but I figured I would, why not?
---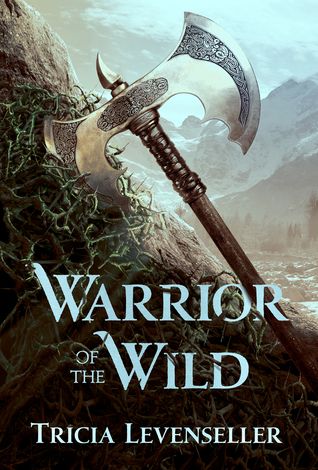 Warrior of the Wild by Tricia Levenseller
Publication date: February 26, 2019
How do you kill a god?
As her father's chosen heir, eighteen-year-old Rasmira has trained her whole life to become a warrior and lead her village. But when her coming-of-age trial is sabotaged and she fails the test, her father banishes her to the monster-filled wilderness with an impossible quest: to win back her honour, she must kill the oppressive god who claims tribute from the villages each year or die trying.
Enchantee by Gita Trelease
Publication date: February 5, 2019
Paris in 1789 is a labyrinth of twisted streets, filled with beggars, thieves, revolutionaries—and magicians…
When smallpox kills her parents, Camille Durbonne must find a way to provide for her frail, naive sister while managing her volatile brother. Relying on petty magic—la magie ordinaire—Camille painstakingly transforms scraps of metal into money to buy the food and medicine they need. But when the coins won't hold their shape and her brother disappears with the family's savings, Camille must pursue a richer, more dangerous mark: the glittering court of Louis XVI and Marie Antoinette.
With dark magic forbidden by her mother, Camille transforms herself into the 'Baroness de la Fontaine' and is swept up into life at the Palace of Versailles, where aristocrats both fear and hunger for la magie. There, she gambles at cards, desperate to have enough to keep herself and her sister safe. Yet the longer she stays at court, the more difficult it becomes to reconcile her resentment of the nobles with the enchantments of Versailles. And when she returns to Paris, Camille meets a handsome young balloonist—who dares her to hope that love and liberty may both be possible.
But la magie has its costs. And when Camille loses control of her secrets, the game she's playing turns deadly. Then revolution erupts, and she must choose—love or loyalty, democracy or aristocracy, freedom or magic—before Paris burns…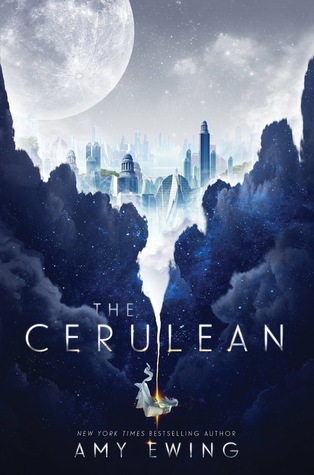 The Cerulean by Amy Ewing
Publication date: February 5, 2019
Sera has always felt as if she didn't belong among her people, the Cerulean. She is curious about everything and can't stop questioning her three mothers, her best friend, Leela, and even the High Priestess. Sera has longed for the day when the tether that connects her City Above the Sky to the earthly world below finally severs and sends the Cerulean to a new planet.
But when Sera is chosen as the sacrifice to break the tether, she doesn't know what to feel. To save her City, Sera must throw herself from its edge and end her own life. But something goes wrong and she survives the fall, landing in a place called Kaolin. She has heard tales about the humans there, and soon learns that the dangers her mothers warned her of are real. If Sera has any hope to return to her City, she'll have to find the magic within herself to survive.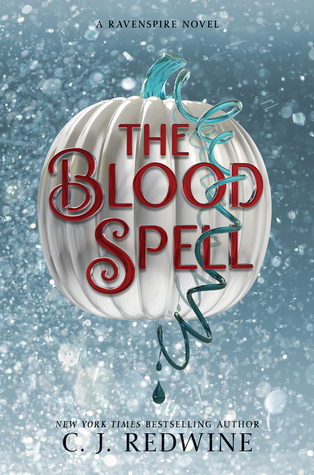 The Blood Spell by C.J Redwine
Publication date: February 12, 2019
Blue de la Cour has her life planned: hide the magic in her blood and continue trying to turn metal into gold so she can help her city's homeless. But when her father is murdered and a cruel but powerful woman claims custody of Blue and her property, one wrong move could expose her—and doom her once and for all. The only one who can help? The boy she's loathed since childhood: Prince Kellan.
Kellan Renard, crown prince of Balavata, is walking a thin line between political success and devastating violence. Newly returned from boarding school, he must find a bride among the kingdom's head families and announce his betrothal—but escalating tension among the families makes the search nearly impossible. He's surprised to discover that the one person who makes him feel like he can breathe is Blue, the girl who once ruined all his best adventures.
When mysterious forces lead to disappearances throughout Balavata, Blue and Kellan must work together to find the truth. What they discover will lead them to the darkest reaches of the kingdom, and to the most painful moments of their pasts. When romance is forbidden and evil is rising, can Blue save those she loves, even if it costs her everything?
Publication date: February 12, 2019
Paris, 1887.
Sixteen-year-old Nathalie Baudin writes the daily morgue column for Le Petit Journal. Her job is to summarize each day's new arrivals, a task she finds both fascinating and routine. That is, until the day she has a vision of the newest body, a young woman, being murdered–from the perspective of the murderer himself.
When the body of another woman is retrieved from the Seine days later, Paris begins to buzz with rumors that this victim may not be the last. Nathalie's search for answers sends her down a long, twisty road involving her mentally ill aunt, a brilliant but deluded scientist, and eventually into the Parisian Catacombs. As the killer continues to haunt the streets of Paris, it becomes clear that Nathalie's strange new ability may make her the only one who can discover the killer's identity–and she'll have to do it before she becomes a target herself.
Sequels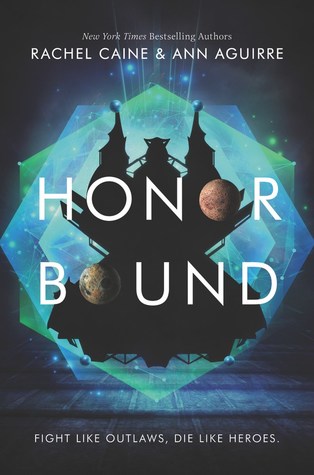 Honor Bound by Rachel Caine The Triumphant by Lesley Livingston
Publication date: February 19, 2019 Publication date: February 12, 2019