Here is my final wrap up for 2018! I did pretty well this mont, I finally made it out of my horrible month long slump, wooohoo!
I managed to read 10 books this month, 4 ARCS, 1 audiobook, 5 physical copies. I manage to read a new all time favourite book this month SKYWARD, it was amazing, everyone needs to read it, I may do a review for it later.
But read on to see all the books I read!
---
★★★★★
Skyward by Brandon Sanderson
Publication date: November 6, 2018
Synopsis
Spensa's world has been under attack for hundreds of years. An alien race called the Krell leads onslaught after onslaught from the sky in a never-ending campaign to destroy humankind. Humanity's only defense is to take to their ships and combat the Krell. Pilots are the heroes of what's left of the human race.
Becoming a pilot has always been Spensa's dream. Since she was a little girl, she has imagined soaring above the earth and proving her bravery. But her fate is intertwined with that of her father–a pilot himself who was killed years ago when he abruptly deserted his team, leaving Spensa's chances of attending Flight School at slim to none.
No one will let Spensa forget what her father did, but she is determined to fly. And the Krell just made that a possibility. They've doubled their fleet, which will make Spensa's world twice as deadly . . . but just might take her skyward.
---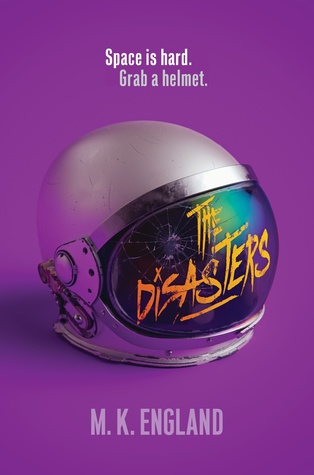 ★★★.5
The Disasters by M.K England
Publication date: December 18, 2018
Synopsis
Hotshot pilot Nax Hall has a history of making poor life choices. So it's not exactly a surprise when he's kicked out of the elite Ellis Station Academy in less than twenty-four hours.
But Nax's one-way trip back to Earth is cut short when a terrorist group attacks the Academy. Nax and three other washouts escape—barely—but they're also the sole witnesses to the biggest crime in the history of space colonization. And the perfect scapegoats.
On the run and framed for atrocities they didn't commit, Nax and his fellow failures execute a dangerous heist to spread the truth about what happened at the Academy.
They may not be "Academy material," and they may not get along, but they're the only ones left to step up and fight.
---
★★★★★
The Dark Days Deceit by Alison Goodman
(Lady Helen #3)
Publication date: November 20, 2018
Synopsis (DO NOT READ UNLESS YOU WANT T BE SPOILED)
Lady Helen has retreated to a country estate outside Bath to prepare for her wedding to the Duke of Selburn, yet she knows she has unfinished business to complete. She and the dangerously charismatic Lord Carlston have learned they are a dyad, bonded in blood, and only they are strong enough to defeat the Grand Deceiver, who threatens to throw mankind into chaos. But the heinous death-soaked Ligatus Helen has absorbed is tearing a rift in her mind. Its power, if unleashed, will annihilate both Helen and Carlston unless they can find a way to harness its ghastly force and defeat their enemy.
In the final book of the trilogy that began with THE DARK DAYS CLUB and continued with THE DARK DAYS PACT, the intrepid Lady Helen's story hurtles to a shocking conclusion full of action, heartbreak, and betrayal.
---
★★★★.5
The Wicked King by Holly Black
(The Folk of the Air #2)
Publication date: January 8, 2018
Synopsis
You must be strong enough to strike and strike and strike again without tiring.
The first lesson is to make yourself strong.
After the jaw-dropping revelation that Oak is the heir to Faerie, Jude must keep her younger brother safe. To do so, she has bound the wicked king, Cardan, to her, and made herself the power behind the throne. Navigating the constantly shifting political alliances of Faerie would be difficult enough if Cardan were easy to control. But he does everything in his power to humiliate and undermine her even as his fascination with her remains undiminished.
When it becomes all too clear that someone close to Jude means to betray her, threatening her own life and the lives of everyone she loves, Jude must uncover the traitor and fight her own complicated feelings for Cardan to maintain control as a mortal in a Faerie world.
---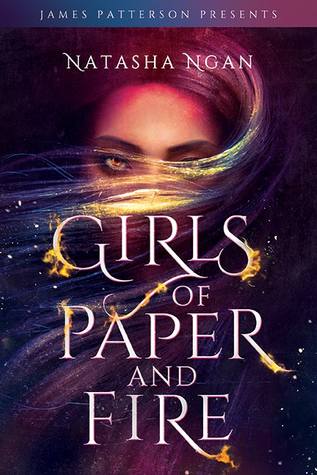 ★★★
Girls of Paper and Fire by Natasha Ngan
Publication date: November 6, 2018
Synopsis
Each year, eight beautiful girls are chosen as Paper Girls to serve the king. It's the highest honor they could hope for…and the most cruel.
But this year, there's a ninth girl. And instead of paper, she's made of fire.
In this lush fantasy, Lei is a member of the Paper caste, the lowest and most oppressed class in Ikhara. She lives in a remote village with her father, where the decade-old trauma of watching her mother snatched by royal guards still haunts her. Now, the guards are back, and this time it's Lei they're after–the girl whose golden eyes have piqued the king's interest.
Over weeks of training in the opulent but stifling palace, Lei and eight other girls learn the skills and charm that befit being a king's consort. But Lei isn't content to watch her fate consume her. Instead, she does the unthinkable–she falls in love. Her forbidden romance becomes enmeshed with an explosive plot that threatens the very foundation of Ikhara, and Lei, still the wide-eyed country girl at heart, must decide just how far she's willing to go for justice and revenge.
---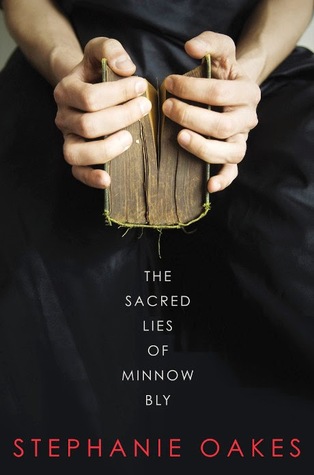 ★★★
The Sacred Lies of Minnow Bly by Stephanie Oakes
Publication date: June 9, 2015
This was weird AF
Synopsis
The Kevinian cult has taken everything from seventeen-year-old Minnow: twelve years of her life, her family, her ability to trust.
And when she rebelled, they took away her hands, too.
Now their Prophet has been murdered and their camp set aflame, and it's clear that Minnow knows something—but she's not talking. As she languishes in juvenile detention, she struggles to un-learn everything she has been taught to believe, adjusting to a life behind bars and recounting the events that led up to her incarceration. But when an FBI detective approaches her about making a deal, Minnow sees she can have the freedom she always dreamed of—if she's willing to part with the terrible secrets of her past.
The Sacred Lies of Minnow Bly is a hard-hitting and hopeful story about the dangers of blind faith—and the power of having faith in oneself.
---
★★★
The Wren hunt by Mary Watson
Publication date: November 6, 2018
Synopsis
Every Christmas, Wren is chased through the woods near her isolated village by her family's enemies—the Judges—and there's nothing that she can do to stop it. Once her people, the Augurs, controlled a powerful magic. But now that power lies with the Judges, who are set on destroying her kind for good. 
In a desperate bid to save her family, Wren takes a dangerous undercover assignment—as an intern to an influential Judge named Cassa Harkness. Cassa has spent her life researching a transformative spell, which could bring the war between the factions to its absolute end. Caught in a web of deceit, Wren must decide whether or not to gamble on the spell and seal the Augurs' fate.
---
★★★.5
Carols and Chaos by Cindy Anstey
Publication date: October 9, 2018
Synopsis
A lady's maid and a valet become entangled in a yuletide counterfeiting scheme in this romantic Christmas YA adventure.
1817. The happy chaos of the Yuletide season has descended upon the country estate of Shackleford Park in full force, but lady's maid Kate Darby barely has the time to notice. Between her household duties, caring for her ailing mother, and saving up money to someday own a dress shop, her hands are quite full. Matt Harlow is also rather busy. He's performing double-duty, acting as valet for both of the Steeple brothers, two of the estate's holiday guests. 
Falling in love would be a disaster for either of them. But staving off their feelings for each other becomes the least of their problems when a devious counterfeiting scheme reaches the gates of Shackleford Park, and Kate and Matt are unwittingly swept up in the intrigue. 
---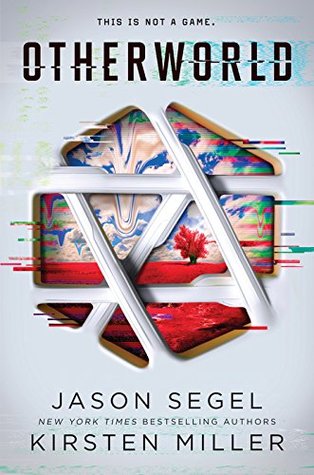 ★★★.75
Otherworld by Jason Segel & Kirsten Miller
(Last Reality #1)
Publication date: October 31, 2017
Synopsis
The company says Otherworld is amazing — like nothing you've ever seen before. They say it's addictive — that you'll want to stay forever. They promise Otherworld will make all your dreams come true.
Simon thought Otherworld was a game. Turns out he knew nothing. Otherworld is the next phase of reality. It's everything you've ever wanted.
And it's about to change humanity forever.
Welcome to the Otherworld. No one could have seen it coming.
---
★★
Warcross by Marie Lu
(Warcross #1)
Publication date: September 12, 2017
Synopsis
For the millions who log in every day, Warcross isn't just a game—it's a way of life. 
The obsession started ten years ago and its fan base now spans the globe, some eager to escape from reality and others hoping to make a profit. Struggling to make ends meet, teenage hacker Emika Chen works as a bounty hunter, tracking down Warcross players who bet on the game illegally. But the bounty hunting world is a competitive one, and survival has not been easy. To make some quick cash, Emika takes a risk and hacks into the opening game of the international Warcross Championships—only to accidentally glitch herself into the action and become an overnight sensation.
Convinced she's going to be arrested, Emika is shocked when instead she gets a call from the game's creator, the elusive young billionaire Hideo Tanaka, with an irresistible offer. He needs a spy on the inside of this year's tournament in order to uncover a security problem . . . and he wants Emika for the job. With no time to lose, Emika's whisked off to Tokyo and thrust into a world of fame and fortune that she's only dreamed of. But soon her investigation uncovers a sinister plot, with major consequences for the entire Warcross empire.