Top Ten Tuesday meme is hosted by That Artsy Reader Girl.
Its been a few weeks since I've done a TTT but this weeks topic is cozy/wintry reads which I love! The books I feature will be christmassy and wintry because that's what I find cozy at this time of year!
---
Little Women is recognized as one of the best-loved classic children's stories, transcending the boundaries of time and age, making it as popular with adults as it is with young readers. The beloved story of the March girls is a classic American feminist novel, reflecting the tension between cultural obligation and artistic and personal freedom. But which of the four March sisters to love best? For every reader must have their favorite. Independent, tomboyish Jo; delicate, loving Beth; pretty, kind Meg; or precocious and artistic Amy, the baby of the family? The charming story of these four "little women" and their wise and patient mother Marmee enduring hardships and enjoying adventures in Civil War New England was an instant success when first published in 1868 and has been adored for generations.
A Christmas Carol is a novella by English author Charles Dickens. It was first published by Chapman & Hall on 19 December 1843. Carol tells the story of a bitter old miser named Ebenezer Scrooge and his transformation resulting from a supernatural visit by the ghost of his former business partner Jacob Marley and the Ghosts of Christmases Past, Present and Yet to Come. The novella met with instant success and critical acclaim. The book was written and published in early Victorian era Britain, a period when there was strong nostalgia for old Christmas traditions together with the introduction of new customs, such as Christmas trees and greeting cards. Dickens' sources for the tale appear to be many and varied, but are, principally, the humiliating experiences of his childhood, his sympathy for the poor, and various Christmas stories and fairy tales
Charlotte Charlie Donovan knows exactly what she wants for Christmas: Teo Ortiz. He's the school's star athlete, in the National Honor Society, invited to every party, contributes to the school paper (where Charlie is co-editor), and is about to be featured as One to Watch in a teen magazine basically, he's exactly the type of guy Charlie s meant to be with. The only problem he barely knows she exists.
But Charlie is determined to be Teo's date to the Christmas ball. And she has a plan: To rig the paper's Secret Santa so that she can win his heart with five perfect gifts. But to do that she needs help. Enter J.D. Ortiz Teo s cousin, and possibly the most annoying person on the planet. He's easy going, laid back, unorganized, spontaneous, and makes a joke out of everything the exact opposite of Charlie (and Teo). But he's willing to provide insight into what Teo wants, so she s stuck with him.
Yet, the more time Charlie spends with J.D., the more she starts to wonder: Does she really know what, or rather who, she wants for Christmas?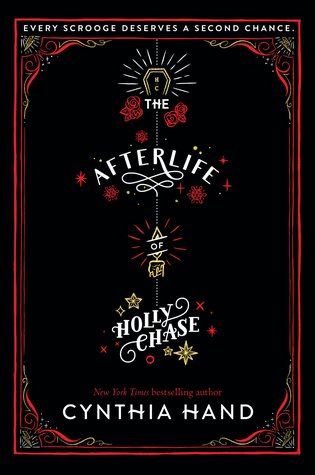 On Christmas Eve five years ago, Holly was visited by three ghosts who showed her how selfish and spoiled she'd become. They tried to convince her to mend her ways.
She didn't.
And then she died.
Now she's stuck working for the top-secret company Project Scrooge–as the latest Ghost of Christmas Past.
Every year, they save another miserly grouch. Every year, Holly stays frozen at seventeen while her family and friends go on living without her. So far, Holly's afterlife has been miserable.
But this year, everything is about to change. . . .
What's better than one deliciously cozy, swoon-worthy holiday story? Four of them, from some of today's bestselling authors.
From KASIE WEST, a snowy road trip takes an unexpected detour when secrets and crushes are revealed.
From AIMEE FRIEDMAN, a Hanukkah miracle may just happen when a Jewish girl working as a department store elf finds love.
From MELISSA DE LA CRUZ, Christmas Eve gets a plot twist when a high school couple exchange surprising presents.
From NIC STONE, a scavenger hunt amid the holiday crowds at an airport turns totally romantic.
So grab a mug of hot cocoa, snuggle up, and get ready to fall in love…
A lady's maid and a valet become entangled in a yuletide counterfeiting scheme in this romantic Christmas YA adventure.
1817. The happy chaos of the Yuletide season has descended upon the country estate of Shackleford Park in full force, but lady's maid Kate Darby barely has the time to notice. Between her household duties, caring for her ailing mother, and saving up money to someday own a dress shop, her hands are quite full. Matt Harlow is also rather busy. He's performing double-duty, acting as valet for both of the Steeple brothers, two of the estate's holiday guests.
Falling in love would be a disaster for either of them. But staving off their feelings for each other becomes the least of their problems when a devious counterfeiting scheme reaches the gates of Shackleford Park, and Kate and Matt are unwittingly swept up in the intrigue. Full of sweetness, charm, and holiday shenanigans, Carols and Chaos is perfect for fans of Jane Austen and Downton Abbey.
At the edge of the Russian wilderness, winter lasts most of the year and the snowdrifts grow taller than houses. But Vasilisa doesn't mind–she spends the winter nights huddled around the embers of a fire with her beloved siblings, listening to her nurse's fairy tales. Above all, she loves the chilling story of Frost, the blue-eyed winter demon, who appears in the frigid night to claim unwary souls. Wise Russians fear him, her nurse says, and honor the spirits of house and yard and forest that protect their homes from evil.
After Vasilisa's mother dies, her father goes to Moscow and brings home a new wife. Fiercely devout, city-bred, Vasilisa's new stepmother forbids her family from honoring the household spirits. The family acquiesces, but Vasilisa is frightened, sensing that more hinges upon their rituals than anyone knows.
And indeed, crops begin to fail, evil creatures of the forest creep nearer, and misfortune stalks the village. All the while, Vasilisa's stepmother grows ever harsher in her determination to groom her rebellious stepdaughter for either marriage or confinement in a convent.
As danger circles, Vasilisa must defy even the people she loves and call on dangerous gifts she has long concealed–this, in order to protect her family from a threat that seems to have stepped from her nurse's most frightening tales.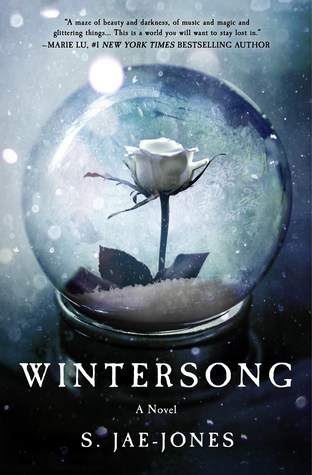 The last night of the year. Now the days of winter begin and the Goblin King rides abroad, searching for his bride….
All her life, Liesl has heard tales of the beautiful, dangerous Goblin King. They've enraptured her mind and spirit and inspired her musical compositions. Now eighteen and helping to run her family's inn, Liesel can't help but feel that her musical dreams and childhood fantasies are slipping away.
But when her own sister is taken by the Goblin King, Liesl has no choice but to journey to the Underground to save her. Drawn to the strange, captivating world she finds–and the mysterious man who rules it–she soon faces an impossible decision. With time and the old laws working against her, Liesl must discover who she truly is before her fate is sealed.
Dark, romantic, and powerful, Wintersong will sweep you away into a world you won't soon forget.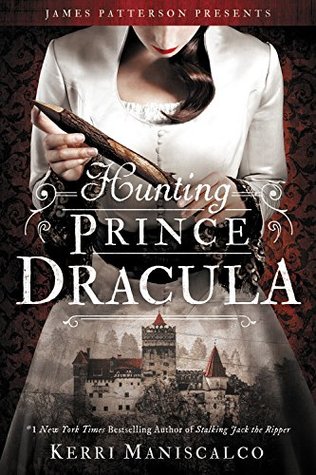 Following the grief and horror of her discovery of Jack the Ripper's true identity, Audrey Rose Wadsworth has no choice but to flee London and its memories. Together with the arrogant yet charming Thomas Cresswell, she journeys to the dark heart of Romania, home to one of Europe's best schools of forensic medicine…and to another notorious killer, Vlad the Impaler, whose thirst for blood became legend.
But her life's dream is soon tainted by blood-soaked discoveries in the halls of the school's forbidding castle, and Audrey Rose is compelled to investigate the strangely familiar murders. What she finds brings all her terrifying fears to life once again.
For five centuries, a witch's curse has bound the trolls to their city beneath the mountain. When Cécile de Troyes is kidnapped and taken beneath the mountain, she realises that the trolls are relying on her to break the curse.
Cécile has only one thing on her mind: escape. But the trolls are clever, fast, and inhumanly strong. She will have to bide her time…
But the more time she spends with the trolls, the more she understands their plight. There is a rebellion brewing. And she just might be the one the trolls were looking for…