Top Ten Tuesday meme hosted by That Artsy Reader Girl.
This weeks topic is backlist books that you want to read, so here are a few of the books I'm interested in reading at some point! There's a little bit of everything, historical fiction, sci-fi, fantasy, msytery.
---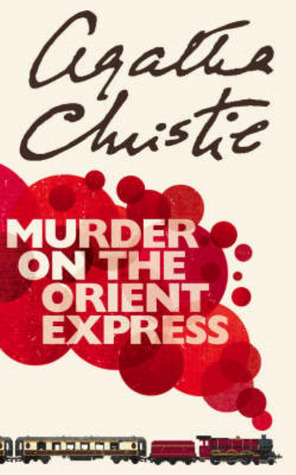 En route to London, Belgian detective Hercule Poirot has booked winter passage on the fabled Orient Express. Among the assortment of fellow passengers, one wealthy American holds a unique distinction: he has been found dead of multiple stab wounds in the night compartment of the Calais coach. By dawn, thirteen travelers, each bearing a secret, will find themselves suspect in the most ingenious crime Poirot has ever solved…
Told in Kvothe's own voice, this is the tale of the magically gifted young man who grows to be the most notorious wizard his world has ever seen.
The intimate narrative of his childhood in a troupe of traveling players, his years spent as a near-feral orphan in a crime-ridden city, his daringly brazen yet successful bid to enter a legendary school of magic, and his life as a fugitive after the murder of a king form a gripping coming-of-age story unrivaled in recent literature.
A high-action story written with a poet's hand, The Name of the Wind is a masterpiece that will transport readers into the body and mind of a wizard.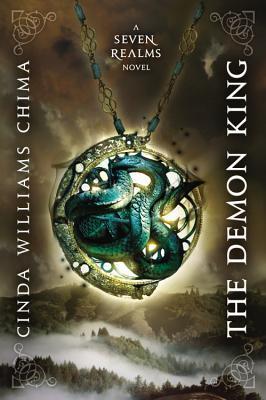 Times are hard in the mountain city of Fellsmarch. Reformed thief Han Alister will do almost anything to eke out a living for his family. The only thing of value he has is something he can't sell—the thick silver cuffs he's worn since birth. They're clearly magicked—as he grows, they grow, and he's never been able to get them off.
One day, Han and his clan friend, Dancer, confront three young wizards setting fire to the sacred mountain of Hanalea. Han takes an amulet from Micah Bayar, son of the High Wizard, to keep him from using it against them. Soon Han learns that the amulet has an evil history—it once belonged to the Demon King, the wizard who nearly destroyed the world a millennium ago. With a magical piece that powerful at stake, Han knows that the Bayars will stop at nothing to get it back.
Meanwhile, Raisa ana'Marianna, princess heir of the Fells, has her own battles to fight. She's just returned to court after three years of freedom in the mountains—riding, hunting, and working the famous clan markets. Raisa wants to be more than an ornament in a glittering cage. She aspires to be like Hanalea—the legendary warrior queen who killed the Demon King and saved the world. But her mother has other plans for her…
The Seven Realms tremble when the lives of Hans and Raisa collide, fanning the flames of the smoldering war between clans and wizards.
A DYING LAND
The Shima Imperium verges on the brink of environmental collapse; an island nation once rich in tradition and myth, now decimated by clockwork industrialization and the machine-worshipers of the Lotus Guild. The skies are red as blood, the land is choked with toxic pollution, and the great spirit animals that once roamed its wilds have departed forever.
AN IMPOSSIBLE QUEST
The hunters of Shima's imperial court are charged by their Shōgun to capture a thunder tiger – a legendary creature, half-eagle, half-tiger. But any fool knows the beasts have been extinct for more than a century, and the price of failing the Shōgun is death.
A HIDDEN GIFT
Yukiko is a child of the Fox clan, possessed of a talent that if discovered, would see her executed by the Lotus Guild. Accompanying her father on the Shōgun's hunt, she finds herself stranded: a young woman alone in Shima's last wilderness, with only a furious, crippled thunder tiger for company. Even though she can hear his thoughts, even though she saved his life, all she knows for certain is he'd rather see her dead than help her.
But together, the pair will form an indomitable friendship, and rise to challenge the might of an empire.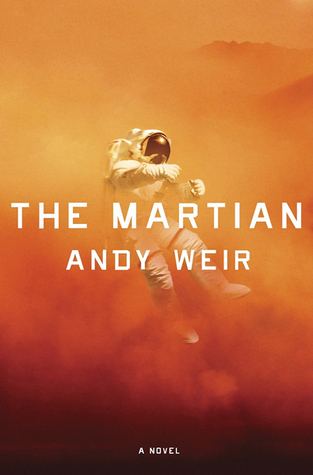 Six days ago, astronaut Mark Watney became one of the first people to walk on Mars.
Now, he's sure he'll be the first person to die there.
After a dust storm nearly kills him and forces his crew to evacuate while thinking him dead, Mark finds himself stranded and completely alone with no way to even signal Earth that he's alive—and even if he could get word out, his supplies would be gone long before a rescue could arrive.
Chances are, though, he won't have time to starve to death. The damaged machinery, unforgiving environment, or plain-old "human error" are much more likely to kill him first.
But Mark isn't ready to give up yet. Drawing on his ingenuity, his engineering skills — and a relentless, dogged refusal to quit — he steadfastly confronts one seemingly insurmountable obstacle after the next. Will his resourcefulness be enough to overcome the impossible odds against him?

On the veranda of a great New Orleans house, now faded, a mute and fragile woman sits rocking. And the witching hour begins…
Demonstrating once again her gift for spellbinding storytelling and the creation of legend, Anne Rice makes real for us a great dynasty of witches – a family given to poetry and incest, to murder and philosophy, a family that over the ages is itself haunted by a powerful, dangerous, and seductive being.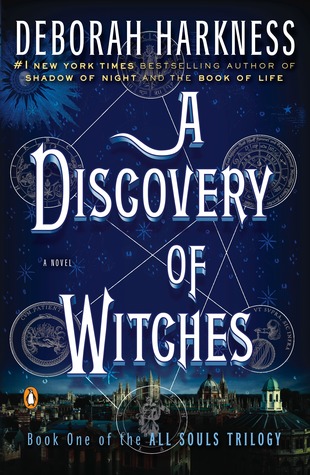 Deep in the stacks of Oxford's Bodleian Library, young scholar Diana Bishop unwittingly calls up a bewitched alchemical manuscript in the course of her research. Descended from an old and distinguished line of witches, Diana wants nothing to do with sorcery; so after a furtive glance and a few notes, she banishes the book to the stacks. But her discovery sets a fantastical underworld stirring, and a horde of daemons, witches, and vampires soon descends upon the library. Diana has stumbled upon a coveted treasure lost for centuries-and she is the only creature who can break its spell.
It's one thing to learn to curtsy properly. It's quite another to learn to curtsy and throw a knife at the same time. Welcome to Finishing School.
Fourteen-year-old Sophronia is a great trial to her poor mother. Sophronia is more interested in dismantling clocks and climbing trees than proper manners–and the family can only hope that company never sees her atrocious curtsy. Mrs. Temminnick is desperate for her daughter to become a proper lady. So she enrolls Sophronia in Mademoiselle Geraldine's Finishing Academy for Young Ladies of Quality.
But Sophronia soon realizes the school is not quite what her mother might have hoped. At Mademoiselle Geraldine's, young ladies learn to finish…everything. Certainly, they learn the fine arts of dance, dress, and etiquette, but they also learn to deal out death, diversion, and espionage–in the politest possible ways, of course. Sophronia and her friends are in for a rousing first year's education.
You stop fearing the devil when you're holding his hand…
Nothing much exciting rolls through Violet White's sleepy, seaside town… until River West comes along. River rents the guest house behind Violet's crumbling estate, and as eerie, grim things start to happen, Violet begins to wonder about the boy living in her backyard.
Is River just a crooked-smiling liar with pretty eyes and a mysterious past? Or could he be something more?
Violet's grandmother always warned her about the Devil, but she never said he could be a dark-haired boy who takes naps in the sun, who likes coffee, who kisses you in a cemetery… who makes you want to kiss back.
Violet's already so knee-deep in love, she can't see straight. And that's just how River likes it.
Darkfever by Karen Marie Moning
"My name is MacKayla, Mac for short. I'm a sidhe-seer, one who sees the Fae, a fact I accepted only recently and very reluctantly.
My philosophy is pretty simple – any day nobody's trying to kill me is a good day in my book. I haven't had many good days lately. Not since the walls between Man and Fae came down. But then, there's not a sidhe-seer alive who's had a good day since then."
When MacKayla's sister was murdered, she left a single clue to her death, a cryptic message on Mac's cell phone. Journeying to Ireland in search of answers, Mac is soon faced with an even greater challenge: staying alive long enough to master a power she had no idea she possessed – a gift that allows her to see beyond the world of man, into the dangerous realm of the Fae.
As Mac delves deeper into the mystery of her sister's death, her every move is shadowed by the dark, mysterious Jericho…while at the same time, the ruthless V'lane – an alpha Fae who makes sex an addiction for human women – closes in on her. As the boundary between worlds begins to crumble, Mac's true mission becomes clear: to find the elusive Sinsar Dubh before someone else claims the all-powerful Dark Book – because whoever gets to it first holds nothing less than complete control both worlds in their hands.