So, here is my October Owlcrate unboxing, the theme was Lost in a Bookstore and most of the items were not based on specific fandoms. What I was expecting from Lost in a bookstore was really bookish items like maybe a reading light or bookmarks, items like that. But scroll down below to see what was included. I forgot to take an overview unboxing photo this month so, oops! And this month TWO books were included and they both had exclusive covers and were signed.
I'm just going to apologize before you scroll down for the quality of photos here.
---
Books
So out of the two books I'm only interested in one of them, while i'm sure Pride is great its just not my thing.
Shadow of the Fox by Julie Kagawa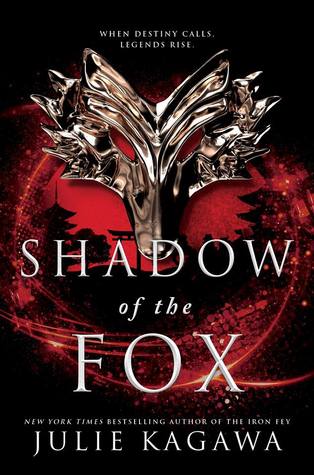 One thousand years ago, the great Kami Dragon was summoned to grant a single terrible wish—and the land of Iwagoto was plunged into an age of darkness and chaos.
Now, for whoever holds the Scroll of a Thousand Prayers, a new wish will be granted. A new age is about to dawn.
Raised by monks in the isolated Silent Winds temple, Yumeko has trained all her life to hide her yokai nature. Half kitsune, half human, her skill with illusion is matched only by her penchant for mischief. Until the day her home is burned to the ground, her adoptive family is brutally slain and she is forced to flee for her life with the temple's greatest treasure—one part of the ancient scroll.
There are many who would claim the dragon's wish for their own. Kage Tatsumi, a mysterious samurai of the Shadow Clan, is one such hunter, under orders to retrieve the scroll…at any cost. Fate brings Kage and Yumeko together. With a promise to lead him to the scroll, an uneasy alliance is formed, offering Yumeko her best hope for survival. But he seeks what she has hidden away, and her deception could ultimately tear them both apart.
With an army of demons at her heels and the unlikeliest of allies at her side, Yumeko's secrets are more than a matter of life or death. They are the key to the fate of the world itself.
Pride by Ibi Zoboi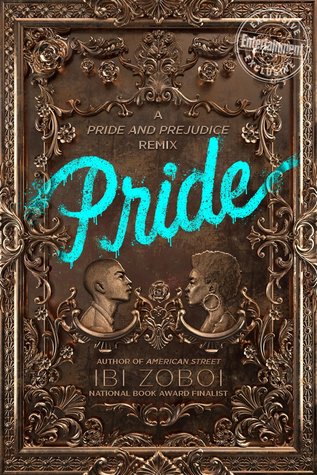 Zuri Benitez has pride. Brooklyn pride, family pride, and pride in her Afro-Latino roots. But pride might not be enough to save her rapidly gentrifying neighborhood from becoming unrecognizable.
When the wealthy Darcy family moves in across the street, Zuri wants nothing to do with their two teenage sons, even as her older sister, Janae, starts to fall for the charming Ainsley. She especially can't stand the judgmental and arrogant Darius. Yet as Zuri and Darius are forced to find common ground, their initial dislike shifts into an unexpected understanding.
But with four wild sisters pulling her in different directions, cute boy Warren vying for her attention, and college applications hovering on the horizon, Zuri fights to find her place in Bushwick's changing landscape, or lose it all.
Items
Owlcrate exclusive Book Nerd socks by Out of Print. While it says these are exclusive you can actually buy the exact same socks the colours are just inverted. There was a big issue with these socks, the bottom of the socks should say BOOK on one sock and NERD on the other but a lot of people ended up with the same word on both socks. Luckily mine were correct
Choco-Mint truffle tea by The Tea Spot. I absolutely detest chocolate and mint together so I'll be passing this on to someone else. The packaging for this tea is absolutely adorable though and they included a discount code.
Owlcrate Silicone tea strainer designed by Michelle Gray and made by Owlcrate. This is another Item i'll probably pass along, the holes in the strainer are rather large and I'm very picky with my tea strainers, the design is cute, but not for me.
Harry Potter Mirror of Erised print designed by Michelle Gray. I really like this print, its so cute with Hedwig and the stack of books and tea/coffee. Michelle did a fantastic job designing this and it will be going up on my art wall!
Lastly there was a canvas pouch included that's supposed to fit "most" SMALL books. The pouch says "Books are a uniquely portable magic" and was designed by Bookworm Boutique. While I enjoy the idea of this, I don't think I'll ever use it. The pouch is quite large and barely fits a skinny small hardcover, its pretty impractical, I'd rather use a booksleeve.