Top Ten Tuesday meme is hosted by That Artsy Reader Girl
This weeks topic is all about hidden gems! Those books that we love that don't get talked about enough and I have so many hidden gems! There are quite a few series that I really enjoy that no one ever talks about so I'm going to list 13 I think you should check out! All these books deserve a little more love.
---
Standalones
A simple but forgotten truth: Where harbingers of death appear, the morgues will soon be full.
Angie Dovage can tell there's more to Reece Fernandez than just the tall, brooding athlete who has her classmates swooning, but she can't imagine his presence signals a tragedy that will devastate her small town. When something supernatural tries to attack her, Angie is thrown into a battle between good and evil she never saw coming. Right in the center of it is Reece—and he's not human.
What's more, she knows something most don't. That the secrets her town holds could kill them all. But that's only half as dangerous as falling in love with a harbinger of death.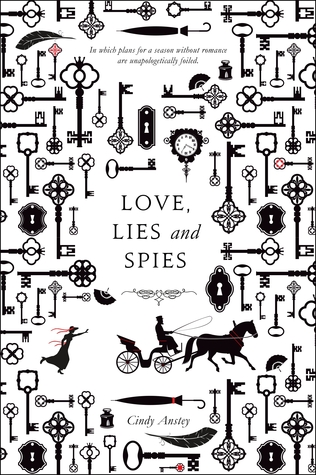 Juliana Telford is not your average nineteenth-century young lady. She's much more interested in researching ladybugs than marriage, fashionable dresses, or dances. So when her father sends her to London for a season, she's determined not to form any attachments. Instead, she plans to secretly publish their research.
Spencer Northam is not the average young gentleman of leisure he appears. He is actually a spy for the War Office, and is more focused on acing his first mission than meeting eligible ladies. Fortunately, Juliana feels the same, and they agree to pretend to fall for each other. Spencer can finally focus, until he is tasked with observing Juliana's traveling companions . . . and Juliana herself.
One stormy summer night, Olive and her best friend, Rose, begin to lose things. It starts with simple items like hair clips and jewellery, but soon it's clear that Rose has lost something bigger; something she won't talk about.
Then Olive meets three wild, mysterious strangers: Ivy, Hazel and Rowan. Like Rose, they're mourning losses – and holding tight to secrets.
When they discover the ancient spellbook, full of hand-inked charms to conjure back lost things, they realise it might be their chance to set everything right. Unless it's leading them towards secrets that were never meant to be found . . .
Long before she was the terror of Wonderland—the infamous Queen of Hearts—she was just a girl who wanted to fall in love.
Catherine may be one of the most desired girls in Wonderland, and a favorite of the unmarried King of Hearts, but her interests lie elsewhere. A talented baker, all she wants is to open a shop with her best friend. But according to her mother, such a goal is unthinkable for the young woman who could be the next queen.
Then Cath meets Jest, the handsome and mysterious court joker. For the first time, she feels the pull of true attraction. At the risk of offending the king and infuriating her parents, she and Jest enter into an intense, secret courtship. Cath is determined to define her own destiny and fall in love on her terms. But in a land thriving with magic, madness, and monsters, fate has other plans.
---
Completed series
The Black mage series by Rachel E. Carter
Before the age of seventeen, the young men and women of Jerar are given a choice —pursue a trade or enroll in a trial year in one of the realm's three war schools to study as a soldier, knight, or mage…
For fifteen-year-old Ryiah, the choice has always been easy. Become a mage and train in Combat, the most prestigious faction of magic.
Yet when she arrives, Ry finds herself competing against friend and foe for one of the exalted apprenticeships. Everyone is rooting for her to fail—first and foremost among them is Prince Darren, the school prodigy who has done nothing but make life miserable since she arrived.
Will Ry survive, or will her dream go down in flames?
For five centuries, a witch's curse has bound the trolls to their city beneath the mountain. When Cécile de Troyes is kidnapped and taken beneath the mountain, she realises that the trolls are relying on her to break the curse.
Cécile has only one thing on her mind: escape. But the trolls are clever, fast, and inhumanly strong. She will have to bide her time…
But the more time she spends with the trolls, the more she understands their plight. There is a rebellion brewing. And she just might be the one the trolls were looking for…
Everlife by Gena Showalter
Step one…you die.
ONE CHOICE. TWO REALMS. NO SECOND CHANCE.
Tenley "Ten" Lockwood is an average seventeen-year-old girl…who has spent the past thirteen months locked inside the Prynne Asylum. The reason? Not her obsession with numbers, but her refusal to let her parents choose where she'll live — after she dies. There is an eternal truth most of the world has come to accept: Firstlife is merely a dress rehearsal, and real life begins after death.
In the Everlife, two realms are in power: Troika and Myriad, long-time enemies and deadly rivals. Both will do anything to recruit Ten, including sending their top Laborers to lure her to their side. Soon, Ten finds herself on the run, caught in a wild tug-of-war between the two realms that will do anything to win the right to her soul. Who can she trust? And what if the realm she's drawn to isn't where the boy she's falling for lives? She just has to stay alive long enough to make a decision…
---
Unfinished series
Nahri has never believed in magic. Certainly, she has power; on the streets of 18th century Cairo, she's a con woman of unsurpassed talent. But she knows better than anyone that the trade she uses to get by—palm readings, zars, healings—are all tricks, sleights of hand, learned skills; a means to the delightful end of swindling Ottoman nobles.
But when Nahri accidentally summons an equally sly, darkly mysterious djinn warrior to her side during one of her cons, she's forced to accept that the magical world she thought only existed in childhood stories is real. For the warrior tells her a new tale: across hot, windswept sands teeming with creatures of fire, and rivers where the mythical marid sleep; past ruins of once-magnificent human metropolises, and mountains where the circling hawks are not what they seem, lies Daevabad, the legendary city of brass, a city to which Nahri is irrevocably bound.
In that city, behind gilded brass walls laced with enchantments, behind the six gates of the six djinn tribes, old resentments are simmering. And when Nahri decides to enter this world, she learns that true power is fierce and brutal. That magic cannot shield her from the dangerous web of court politics. That even the cleverest of schemes can have deadly consequences.
After all, there is a reason they say be careful what you wish for…
Being a bastard blows. Tilla would know. Her father, Lord Kent of the Western Province, loved her as a child, but cast her aside as soon as he had trueborn children.
At sixteen, Tilla spends her days exploring long-forgotten tunnels beneath the castle with her stablehand half brother, Jax, and her nights drinking with the servants, passing out on Jax's floor while her castle bedroom collects dust. Tilla secretly longs to sit by her father's side, resplendent in a sparkling gown, enjoying feasts with the rest of the family. Instead, she sits with the other bastards, like Miles of House Hampstedt, an awkward scholar who's been in love with Tilla since they were children.
Then, at a feast honoring the visiting princess Lyriana, the royal shocks everyone by choosing to sit at the Bastards' Table. Before she knows it, Tilla is leading the sheltered princess on a late-night escapade. Along with Jax, Miles, and fellow bastard Zell, a Zitochi warrior from the north, they stumble upon a crime they were never meant to witness.
Rebellion is brewing in the west, and a brutal coup leaves Lyriana's uncle, the Royal Archmagus, dead—with Lyriana next on the list. The group flees for their lives, relentlessly pursued by murderous mercenaries; their own parents have put a price on their heads to prevent the king and his powerful Royal Mages from discovering their treachery.
The bastards band together, realizing they alone have the power to prevent a civil war that will tear their kingdom apart—if they can warn the king in time. And if they can survive the journey . . .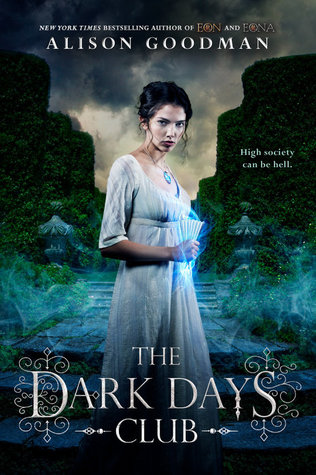 London, April 1812.
On the eve of eighteen-year-old Lady Helen Wrexhall's presentation to the queen, one of her family's housemaids disappears-and Helen is drawn into the shadows of Regency London. There, she meets Lord Carlston, one of the few who can stop the perpetrators: a cabal of demons infiltrating every level of society. Dare she ask for his help, when his reputation is almost as black as his lingering eyes? And will her intelligence and headstrong curiosity wind up leading them into a death trap?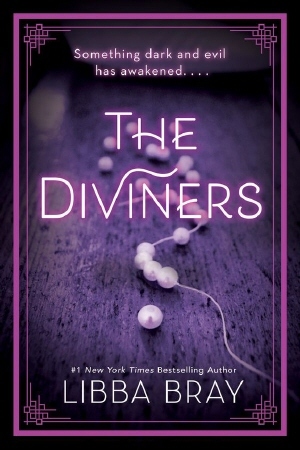 Evie O'Neill has been exiled from her boring old hometown and shipped off to the bustling streets of New York City—and she is pos-i-tute-ly ecstatic. It's 1926, and New York is filled with speakeasies, Ziegfeld girls, and rakish pickpockets. The only catch is that she has to live with her uncle Will and his unhealthy obsession with the occult.
Evie worries he'll discover her darkest secret: a supernatural power that has only brought her trouble so far. But when the police find a murdered girl branded with a cryptic symbol and Will is called to the scene, Evie realizes her gift could help catch a serial killer.
As Evie jumps headlong into a dance with a murderer, other stories unfold in the city that never sleeps. A young man named Memphis is caught between two worlds. A chorus girl named Theta is running from her past. A student named Jericho hides a shocking secret. And unknown to all, something dark and evil has awakened.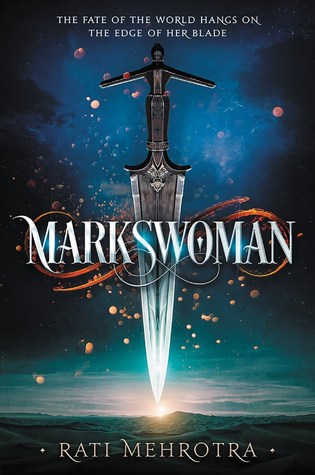 Kyra is the youngest Markswoman in the Order of Kali, one of a handful of sisterhoods of highly trained elite warriors. Armed with blades whose metal is imbued with magic and guided by a strict code of conduct, the Orders are sworn to keep the peace and protect the people of Asiana. Kyra has pledged to do so—yet she secretly harbors a fierce desire to avenge her murdered family.
When Tamsyn, the powerful and dangerous Mistress of Mental Arts, assumes control of the Order, Kyra is forced on the run. She is certain that Tamsyn committed murder in a twisted bid for power, but she has no proof.
Kyra escapes through one of the strange Transport Hubs that are the remnants of Asiana's long-lost past and finds herself in the unforgiving wilderness of a desert that is home to the Order of Khur, the only Order composed of men. Among them is Rustan, a disillusioned Marksman whose skill with a blade is unmatched. He understands the desperation of Kyra's quest to prove Tamsyn's guilt, and as the two grow closer, training daily on the windswept dunes of Khur, both begin to question their commitment to their Orders. But what they don't yet realize is that the line between justice and vengeance is thin . . . as thin as the blade of a knife.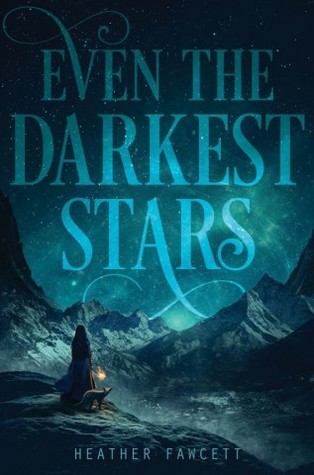 Kamzin has always dreamed of becoming one of the Emperor's royal explorers, the elite climbers tasked with mapping the wintry, mountainous Empire and spying on its enemies. She knows she could be the best in the world, if only someone would give her a chance.
But everything changes when the mysterious and eccentric River Shara, the greatest explorer ever known, arrives in her village and demands to hire Kamzin—not her older sister Lusha, as everyone had expected—for his next expedition. This is Kamzin's chance to prove herself—even though River's mission to retrieve a rare talisman for the emperor means climbing Raksha, the tallest and deadliest mountain in the Aryas. Then Lusha sets off on her own mission to Raksha with a rival explorer who is determined to best River, and Kamzin must decide what's most important to her: protecting her sister from the countless perils of the climb or beating her to the summit.
The challenges of climbing Raksha are unlike anything Kamzin expected—or prepared for—with avalanches, ice chasms, ghosts, and even worse at every turn. And as dark secrets are revealed, Kamzin must unravel the truth of their mission and of her companions—while surviving the deadliest climb she has ever faced.