The month of July was a fantastic reading month for me. I met my Goodreads reading goal of 150 books and I read a total of 22 books. 9 physical copies, 11 audiobooks and 2 ARCs. My favourite this month was Beyond a Darkened Shore by Jessica Leake and a close second was Daughter of Smoke and Bone. My least favourite was From Twinkle with Love by Sandhya Menon
Physical copies
---
Lifel1k3 by Jay Kristoff (3 stars)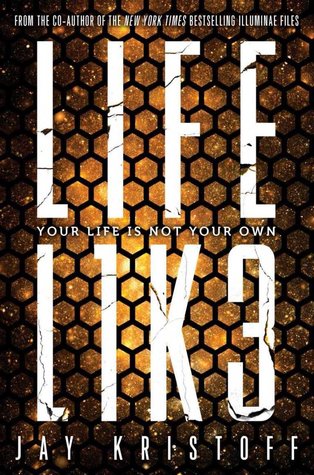 On a floating junkyard beneath a radiation sky, a deadly secret lies buried in the scrap.
Eve isn't looking for secrets—she's too busy looking over her shoulder. The robot gladiator she's just spent six months building has been reduced to a smoking wreck, and the only thing keeping her Grandpa from the grave was the fistful of credits she just lost to the bookies. To top it off, she's discovered she can destroy electronics with the power of her mind, and the puritanical Brotherhood are building a coffin her size. If she's ever had a worse day, Eve can't remember it.
But when Eve discovers the ruins of an android boy named Ezekiel in the scrap pile she calls home, her entire world comes crashing down. With her best friend Lemon Fresh and her robotic conscience, Cricket, in tow, she and Ezekiel will trek across deserts of irradiated glass, infiltrate towering megacities and scour the graveyard of humanity's greatest folly to save the ones Eve loves, and learn the dark secrets of her past.
Even if those secrets were better off staying buried.
Shy aspiring artist Imogene Chively has just had a successful Season in London, complete with a suitor of her father's approval. Imogene is ambivalent about the young gentleman until he comes to visit her at the Chively estate with his younger brother in tow. When her interest is piqued, however, it is for the wrong brother.
Charming Ben Steeple has a secret: despite being an architectural apprentice, he has no drawing aptitude. When Imogene offers to teach him, Ben is soon smitten by the young lady he considers his brother's intended.
But hiding their true feelings becomes the least of their problems when, after a series of "accidents," it becomes apparent that someone means Ben harm. And as their affection for each other grows—despite their efforts to remain just friends—so does the danger. . .
The Final Six by Alexandra Monir ( 3 stars)
When Leo, an Italian championship swimmer, and Naomi, a science genius from California, are two of the twenty-four teens drafted into the International Space Training Camp, their lives are forever altered. After erratic climate change has made Earth a dangerous place to live, the fate of the population rests on the shoulders of the final six who will be scouting a new planet. Intense training, global scrutiny, and cutthroat opponents are only a few of the hurdles the contestants must endure in this competition.
For Leo, the prospect of traveling to Europa—Jupiter's moon—to help resettle humankind is just the sense of purpose he's been yearning for since losing his entire family in the flooding of Rome. Naomi, after learning of a similar space mission that mysteriously failed, suspects the ISTC isn't being up front with them about what's at risk.
As the race to the final six advances, the tests get more challenging—even deadly. With pressure mounting, Naomi finds an unexpected friend in Leo, and the two grow closer with each mind-boggling experience they encounter. But it's only when the finalists become fewer and their destinies grow nearer that the two can fathom the full weight of everything at stake: the world, the stars, and their lives.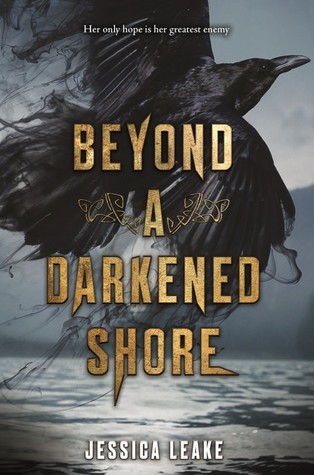 The ancient land of Éirinn is mired in war. Ciara, Princess of Mide, has never known a time when Éirinn's kingdoms were not battling for power, or Northmen were not plundering their shores.
The people of Mide have thankfully always been safe because of Ciara's unearthly ability to control her enemies' minds and actions. But lately, a mysterious crow has been appearing to Ciara, whispering warnings of an even darker threat. Although her clansmen dismiss her visions as pagan nonsense, Ciara fears this coming evil will destroy not just Éirinn, but the entire world.
Then the crow leads Ciara to Leif, a young Northman leader. Leif should be Ciara's enemy, but when Ciara discovers that he, too, shares her prophetic visions, she knows he's something more. Leif is mounting an impressive army, and with Ciara's strength in battle the two might have a chance to save their world.
With evil rising around them, they'll do what it takes to defend the land they love…even if it means making the greatest sacrifice of all.
Roar by Cora Carmack (3.5 stars)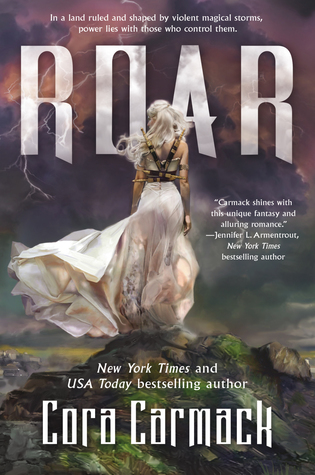 In a land ruled and shaped by violent magical storms, power lies with those who control them.
Aurora Pavan comes from one of the oldest Stormling families in existence. Long ago, the ungifted pledged fealty and service to her family in exchange for safe haven, and a kingdom was carved out from the wildlands and sustained by magic capable of repelling the world's deadliest foes. As the sole heir of Pavan, Aurora's been groomed to be the perfect queen. She's intelligent and brave and honorable. But she's yet to show any trace of the magic she'll need to protect her people.
To keep her secret and save her crown, Aurora's mother arranges for her to marry a dark and brooding Stormling prince from another kingdom. At first, the prince seems like the perfect solution to all her problems. He'll guarantee her spot as the next queen and be the champion her people need to remain safe. But the more secrets Aurora uncovers about him, the more a future with him frightens her. When she dons a disguise and sneaks out of the palace one night to spy on him, she stumbles upon a black market dealing in the very thing she lacks—storm magic. And the people selling it? They're not Stormlings. They're storm hunters.
Legend says that her ancestors first gained their magic by facing a storm and stealing part of its essence. And when a handsome young storm hunter reveals he was born without magic, but possesses it now, Aurora realizes there's a third option for her future besides ruin or marriage.
She might not have magic now, but she can steal it if she's brave enough.
Challenge a tempest. Survive it. And you become its master.
In this second book of Madeleine Roux's expansive gothic horror series, illustrations from artist Iris Compiet and chilling photographs help bring to life a world where the line between monsters and men is ghostly thin.
After the frightful events of last autumn, seventeen-year-old Louisa Ditton has settled into her role as a maid at Coldthistle House, but she has not settled into what that means for her humanity.
As Louisa struggles to figure out whether she is worthy of redemption, the devilish Mr. Morningside plans a fete— one that will bring new guests to Coldthistle House. From wicked humans to Upworlders, angelic beings who look down upon Mr. Morningside's monstrous staff, all are armed with their own brand of self-righteous justice.
Even a man claiming to be Louisa's father has a role to play, though what his true motive is, Louisa cannot tell. The conflicts will eventually come to a head on the grounds of Coldthistle House—and the stakes include Louisa's very soul.
Nyxia Unleashed by Scott Reintgen (4.25 stars)
Emmett Atwater thought Babel's game sounded easy. Get points. Get paid. Go home. But it didn't take long for him to learn that Babel's competition was full of broken promises, none darker or more damaging than the last one.
Now Emmett and the rest of the Genesis survivors must rally and forge their own path through a new world. Their mission from Babel is simple: extract nyxia, the most valuable material in the universe, and play nice with the indigenous Adamite population.
But Emmett and the others quickly realize they are caught between two powerful forces—Babel and the Adamites—with clashing desires. Will the Genesis team make it out alive before it's too late?
Aspiring filmmaker and wallflower Twinkle Mehra has stories she wants to tell and universes she wants to explore, if only the world would listen. So when fellow film geek Sahil Roy approaches her to direct a movie for the upcoming Summer Festival, Twinkle is all over it. The chance to publicly showcase her voice as a director? Dream come true. The fact that it gets her closer to her longtime crush, Neil Roy—a.k.a. Sahil's twin brother? Dream come true x 2.
When mystery man "N" begins emailing her, Twinkle is sure it's Neil, finally ready to begin their happily-ever-after. The only slightly inconvenient problem is that, in the course of movie-making, she's fallen madly in love with the irresistibly adorkable Sahil.
Twinkle soon realizes that resistance is futile: The romance she's got is not the one she's scripted. But will it be enough?
Told through the letters Twinkle writes to her favorite female filmmakers, From Twinkle, with Love navigates big truths about friendship, family, and the unexpected places love can find you.
This was such a horrible end to a great series. I don't know what the author was thinking but this sucked. The direction it took made no sense.
Audiobooks
---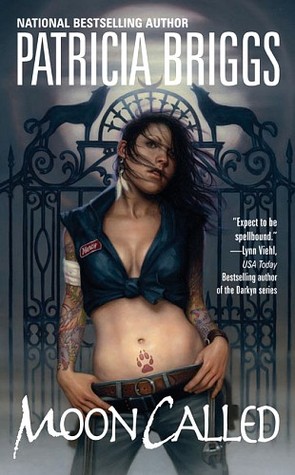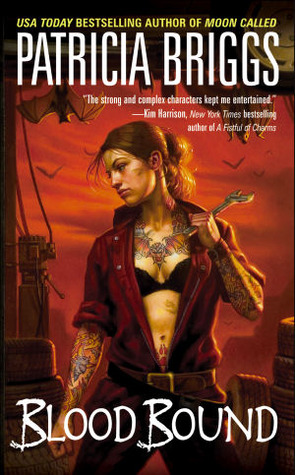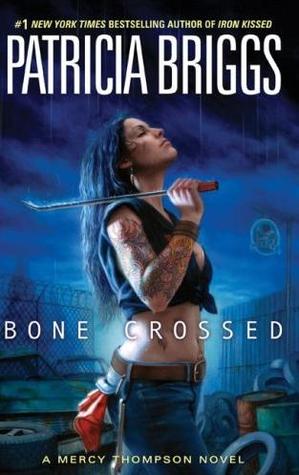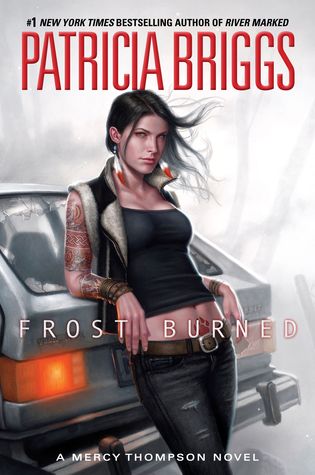 Mercedes Thompson, aka Mercy, is a talented Volkswagen mechanic living in the Tri-Cities area of Washington. She also happens to be a walker, a magical being with the power to shift into a coyote at will. Mercy's next-door neighbor is a werewolf. Her former boss is a gremlin. And she's fixing a bus for a vampire. This is the world of Mercy Thompson, one that looks a lot like ours but is populated by those things that go bump in the night. And Mercy's connection to those things is about to get her into some serious hot water…
It all started at a dinner party. . .
A domestic suspense debut about a young couple and their apparently friendly neighbors–a twisty, rollercoaster ride of lies, betrayal, and the secrets between husbands and wives. . .
Anne and Marco Conti seem to have it all–a loving relationship, a wonderful home, and their beautiful baby, Cora. But one night when they are at a dinner party next door, a terrible crime is committed. Suspicion immediately focuses on the parents. But the truth is a much more complicated story.
Inside the curtained house, an unsettling account of what actually happened unfolds. Detective Rasbach knows that the panicked couple is hiding something. Both Anne and Marco soon discover that the other is keeping secrets, secrets they've kept for years.
What follows is the nerve-racking unraveling of a family–a chilling tale of deception, duplicity, and unfaithfulness that will keep you breathless until the final shocking twist.
The Hazel Wood by Melisaa Albert (2.5 stars)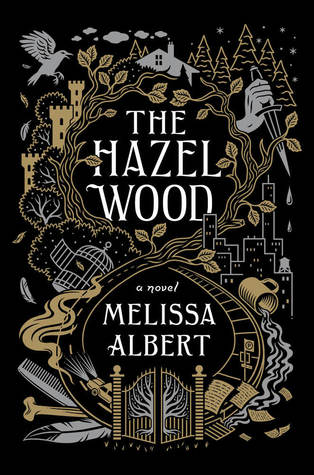 Seventeen-year-old Alice and her mother have spent most of Alice's life on the road, always a step ahead of the uncanny bad luck biting at their heels. But when Alice's grandmother, the reclusive author of a cult-classic book of pitch-dark fairy tales, dies alone on her estate, the Hazel Wood, Alice learns how bad her luck can really get: her mother is stolen away―by a figure who claims to come from the Hinterland, the cruel supernatural world where her grandmother's stories are set. Alice's only lead is the message her mother left behind: "Stay away from the Hazel Wood."
Alice has long steered clear of her grandmother's cultish fans. But now she has no choice but to ally with classmate Ellery Finch, a Hinterland superfan who may have his own reasons for wanting to help her. To retrieve her mother, Alice must venture first to the Hazel Wood, then into the world where her grandmother's tales began―and where she might find out how her own story went so wrong.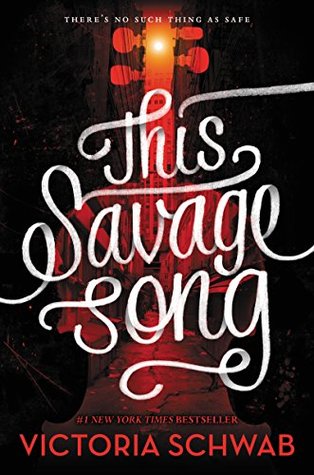 There's no such thing as safe in a city at war, a city overrun with monsters. In this dark urban fantasy from author Victoria Schwab, a young woman and a young man must choose whether to become heroes or villains—and friends or enemies—with the future of their home at stake. The first of two books.
Kate Harker and August Flynn are the heirs to a divided city—a city where the violence has begun to breed actual monsters. All Kate wants is to be as ruthless as her father, who lets the monsters roam free and makes the humans pay for his protection. All August wants is to be human, as good-hearted as his own father, to play a bigger role in protecting the innocent—but he's one of the monsters. One who can steal a soul with a simple strain of music. When the chance arises to keep an eye on Kate, who's just been kicked out of her sixth boarding school and returned home, August jumps at it. But Kate discovers August's secret, and after a failed assassination attempt the pair must flee for their lives.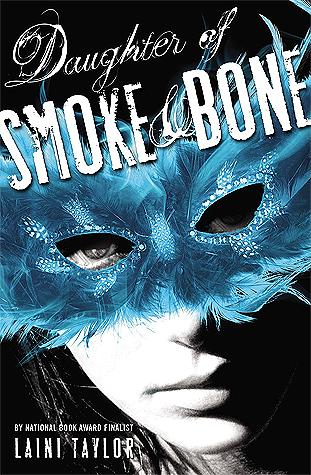 Around the world, black hand prints are appearing on doorways, scorched there by winged strangers who have crept through a slit in the sky.
In a dark and dusty shop, a devil's supply of human teeth grows dangerously low.
And in the tangled lanes of Prague, a young art student is about to be caught up in a brutal otherworldly war.
Meet Karou. She fills her sketchbooks with monsters that may or may not be real, she's prone to disappearing on mysterious "errands", she speaks many languages – not all of them human – and her bright blue hair actually grows out of her head that color. Who is she? That is the question that haunts her, and she's about to find out.
When beautiful, haunted Akiva fixes fiery eyes on her in an alley in Marrakesh, the result is blood and starlight, secrets unveiled, and a star-crossed love whose roots drink deep of a violent past. But will Karou live to regret learning the truth about herself?
---
ARCs
Audrey Rose Wadsworth and her partner-in-crime-investigation, Thomas Cresswell, are en route to New York to help solve another blood-soaked mystery. Embarking on a week-long voyage across the Atlantic on the opulent RMS Etruria, they're delighted to discover a traveling troupe of circus performers, fortune tellers, and a certain charismatic young escape artist entertaining the first-class passengers nightly.
But then, privileged young women begin to go missing without explanation, and a series of brutal slayings shocks the entire ship. The strange and disturbing influence of the Moonlight Carnival pervades the decks as the murders grow ever more freakish, with nowhere to escape except the unforgiving sea. It's up to Audrey Rose and Thomas to piece together the gruesome investigation as even more passengers die before reaching their destination. But with clues to the next victim pointing to someone she loves, can Audrey Rose unravel the mystery before the killer's horrifying finale?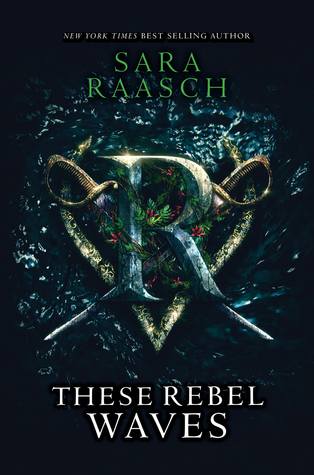 Adeluna is a soldier. Five years ago, she helped the magic-rich island of Grace Loray overthrow its oppressor, Argrid, a country ruled by religion. But adjusting to postwar life has not been easy. When an Argridian delegate vanishes during peace talks with Grace Loray's new Council, Argrid demands brutal justice—but Lu suspects something more dangerous is at work.
Devereux is a pirate. As one of the outlaws called stream raiders who run rampant on Grace Loray, he pirates the island's magic plants and sells them on the black market. But after Argrid accuses raiders of the diplomat's abduction, Vex becomes a target. An expert navigator, he agrees to help Lu find the Argridian—but the truth they uncover could be deadlier than any war.
Benat is a heretic. The crown prince of Argrid, he harbors a secret obsession with Grace Loray's forbidden magic. When Ben's father, the king, gives him the shocking task of reversing Argrid's fear of magic, Ben has to decide if one prince can change a devout country—or if he's building his own pyre.
As conspiracies arise, Lu, Vex, and Ben will have to decide who they really are . . . and what they are willing to become for peace.