Top Ten Tuesday Meme hosted by That Artsy Reader Girl
---
Best Books I've Read In 2018 (So Far). These are in no particular order but I loved every single one of them and highly recommend all of them if you are fans of fantasy, paranormal, or historical fiction.
1. Ace of Shades by Amanda Foody
I LOVED this book and I need more!! I have no idea how I am going to wait for the second book to come out. This was Incredible, I couldn't put it down I read it in one sitting.
The book is full of dangerous characters, gangsters and crime bosses. Its dark, dirty and gripping. Read my full review
---
Welcome to the City of Sin, where casino families reign, gangs infest the streets…
and secrets hide in every shadow.
Enne Salta was raised as a proper young lady, and no lady would willingly visit New Reynes, the so-called City of Sin. But when her mother goes missing, Enne must leave her finishing school—and her reputation—behind to follow her mother's trail to the city where no one survives uncorrupted.
Frightened and alone, her only lead is a name: Levi Glaisyer. Unfortunately, Levi is not the gentleman she expected—he's a street lord and a con man. Levi is also only one payment away from cleaning up a rapidly unraveling investment scam, so he doesn't have time to investigate a woman leading a dangerous double life. Enne's offer of compensation, however, could be the solution to all his problems. 
Their search for clues leads them through glamorous casinos, illicit cabarets and into the clutches of a ruthless mafia donna. As Enne unearths an impossible secret about her past, Levi's enemies catch up to them, ensnaring him in a vicious execution game where the players always lose. To save him, Enne will need to surrender herself to the city…
And she'll need to play.
---
2. The Cruel Prince by Holly Black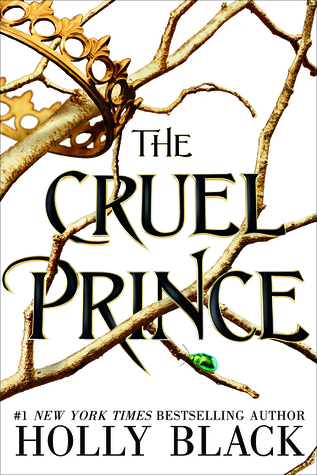 This book was just amazing to me. I love anything Fae and Holly Black's faes are dark and dirty and I love it.
---
Of course I want to be like them. They're beautiful as blades forged in some divine fire. They will live forever.
And Cardan is even more beautiful than the rest. I hate him more than all the others. I hate him so much that sometimes when I look at him, I can hardly breathe.
Jude was seven when her parents were murdered and she and her two sisters were stolen away to live in the treacherous High Court of Faerie. Ten years later, Jude wants nothing more than to belong there, despite her mortality. But many of the fey despise humans. Especially Prince Cardan, the youngest and wickedest son of the High King.
To win a place at the Court, she must defy him–and face the consequences.
As Jude becomes more deeply embroiled in palace intrigues and deceptions, she discovers her own capacity for trickery and bloodshed. But as betrayal threatens to drown the Courts of Faerie in violence, Jude will need to risk her life in a dangerous alliance to save her sisters, and Faerie itself.
---
3. Legendary by Stephanie Garber
This was just amazing. So good. All of the stars. I now have a new OTP. If you read Caraval and liked it Legendary is even better. So much better! Read my full review
---
4. Sky in the Deep by Adrienne Young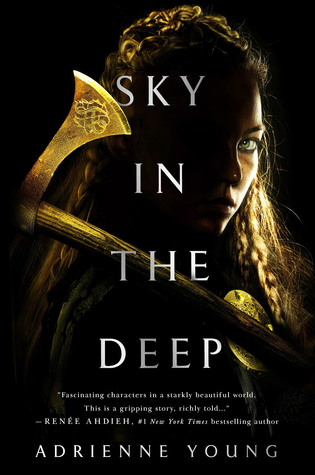 Wow I absolutely loved this. You don't often find stories about Vikings and this was just amazing.
This story is filled with action, intrigue, strong characters and a bit of romance. Read my full review
---
OND ELDR. BREATHE FIRE.
Raised to be a warrior, seventeen-year-old Eelyn fights alongside her Aska clansmen in an ancient rivalry against the Riki clan. Her life is brutal but simple: fight and survive. Until the day she sees the impossible on the battlefield — her brother, fighting with the enemy — the brother she watched die five years ago.
Faced with her brother's betrayal, she must survive the winter in the mountains with the Riki, in a village where every neighbor is an enemy, every battle scar possibly one she delivered. But when the Riki village is raided by a ruthless clan thought to be a legend, Eelyn is even more desperate to get back to her beloved family.
She is given no choice but to trust Fiske, her brother's friend, who sees her as a threat. They must do the impossible: unite the clans to fight together, or risk being slaughtered one by one. Driven by a love for her clan and her growing love for Fiske, Eelyn must confront her own definition of loyalty and family while daring to put her faith in the people she's spent her life hating.
---
5. The City of Brass by S.A. Chakraborty
This is set in 18th century Cairo and its everything I wanted and Needed. One of my favourite things to read about is Egypt, I love anything set in Egypt and unfortunately there isn't enough. This is a loose retelling of a story from Arabian Nights its full of magic, Djinn, history and badass characters. Read it. You'll thank me.
---
Nahri has never believed in magic. Certainly, she has power; on the streets of 18th century Cairo, she's a con woman of unsurpassed talent. But she knows better than anyone that the trade she uses to get by—palm readings, zars, healings—are all tricks, sleights of hand, learned skills; a means to the delightful end of swindling Ottoman nobles. 
But when Nahri accidentally summons an equally sly, darkly mysterious djinn warrior to her side during one of her cons, she's forced to accept that the magical world she thought only existed in childhood stories is real. For the warrior tells her a new tale: across hot, windswept sands teeming with creatures of fire, and rivers where the mythical marid sleep; past ruins of once-magnificent human metropolises, and mountains where the circling hawks are not what they seem, lies Daevabad, the legendary city of brass, a city to which Nahri is irrevocably bound. 
In that city, behind gilded brass walls laced with enchantments, behind the six gates of the six djinn tribes, old resentments are simmering. And when Nahri decides to enter this world, she learns that true power is fierce and brutal. That magic cannot shield her from the dangerous web of court politics. That even the cleverest of schemes can have deadly consequences. 
After all, there is a reason they say be careful what you wish for…
---
6. The Diviners by Libba Bray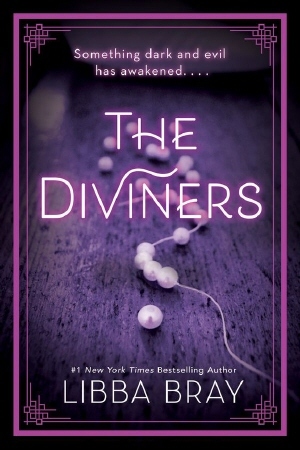 Yea so I binge read the three books that are currently out and I loved it. The 1920's is one of my favourite eras to read about and pair that with a touch of paranormal and I'm hooked.
---
Evie O'Neill has been exiled from her boring old hometown and shipped off to the bustling streets of New York City—and she is pos-i-tute-ly ecstatic. It's 1926, and New York is filled with speakeasies, Ziegfeld girls, and rakish pickpockets. The only catch is that she has to live with her uncle Will and his unhealthy obsession with the occult.
Evie worries he'll discover her darkest secret: a supernatural power that has only brought her trouble so far. But when the police find a murdered girl branded with a cryptic symbol and Will is called to the scene, Evie realizes her gift could help catch a serial killer.
As Evie jumps headlong into a dance with a murderer, other stories unfold in the city that never sleeps. A young man named Memphis is caught between two worlds. A chorus girl named Theta is running from her past. A student named Jericho hides a shocking secret. And unknown to all, something dark and evil has awakened.
---
7. Love, Lies and Spies by Cindy Anstey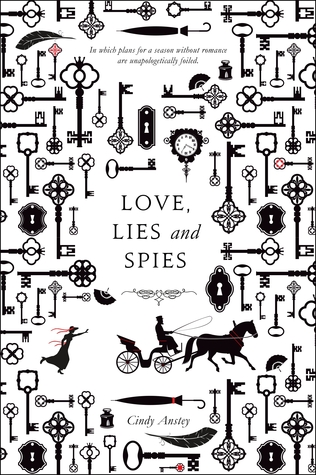 Incredibly funny, cute and heartwarming.
---
Juliana Telford is not your average nineteenth-century young lady. She's much more interested in researching ladybugs than marriage, fashionable dresses, or dances. So when her father sends her to London for a season, she's determined not to form any attachments. Instead, she plans to secretly publish their research.
Spencer Northam is not the average young gentleman of leisure he appears. He is actually a spy for the War Office, and is more focused on acing his first mission than meeting eligible ladies. Fortunately, Juliana feels the same, and they agree to pretend to fall for each other. Spencer can finally focus, until he is tasked with observing Juliana's traveling companions . . . and Juliana herself.
---
8. The Traitor Prince by C.J Redwine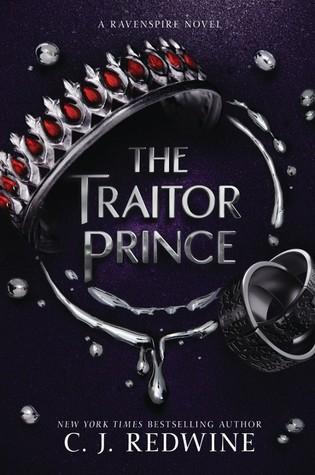 Im a huge fan of the Ravenspire series and this is definetly my favourite. You don;t eed to read the other books to read this, thye are all standalones and this one was so good. It's full of magic, survival, amazing characters and deceit. So good.
---
Javan Najafai, crown prince of Akram, has spent the last ten years at an elite boarding school, far away from his kingdom. But his eagerly awaited return home is cut short when a mysterious imposter takes his place—and no one believes Javan is the true prince.
After barely escaping the imposter's assassins, Javan is thrown into Maqbara, the kingdom's most dangerous prison. The only way to gain an audience with the king — and reveal Javan's identity — is to fight in Maqbara's yearly tournament. But winning is much harder than acing competitions at school, and soon Javan finds himself beset not just by the terrifying creatures in the arena, but also a band of prisoners allied against him, and even the warden herself.
The only person who can help him is Sajda, who has been enslaved by Maqbara's warden since she was a child, and whose guarded demeanor and powerful right hook keep the prisoners in check. Working with Sajda might be the only way Javan can escape alive — but she has dangerous secrets.
Together, Javan and Sajda have to outwit the vicious warden, outfight the deadly creatures, and outlast the murderous prisoners intent on killing Javan. If they fail, they'll be trapped in Maqbara for good—and the secret Sajda's been hiding will bury them both.
---
9. The Belles by Dhonielle Clayton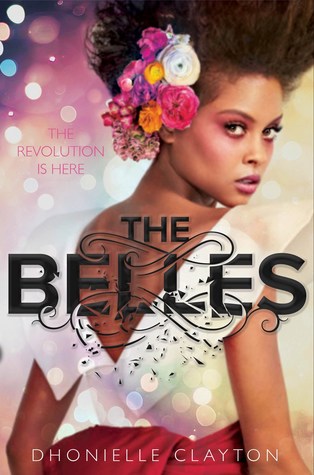 I couldn't put this book down, I read it in one sitting. The concept of this was so fascinating and the setting and world building was top notch. 
---
Camellia Beauregard is a Belle. In the opulent world of Orléans, Belles are revered, for they control Beauty, and Beauty is a commodity coveted above all else. In Orléans, the people are born gray, they are born damned, and only with the help of a Belle and her talents can they transform and be made beautiful.
But it's not enough for Camellia to be just a Belle. She wants to be the favorite—the Belle chosen by the Queen of Orléans to live in the royal palace, to tend to the royal family and their court, to be recognized as the most talented Belle in the land. But once Camellia and her Belle sisters arrive at court, it becomes clear that being the favorite is not everything she always dreamed it would be. Behind the gilded palace walls live dark secrets, and Camellia soon learns that the very essence of her existence is a lie—that her powers are far greater, and could be more dangerous, than she ever imagined. And when the queen asks Camellia to risk her own life and help the ailing princess by using Belle powers in unintended ways, Camellia now faces an impossible decision.
With the future of Orléans and its people at stake, Camellia must decide—save herself and her sisters and the way of the Belles—or resuscitate the princess, risk her own life, and change the ways of her world forever.
---
10. Whisper of the Tide by Sarah Tolcser
This was a wonderful end to such an adventure! I'm applauding Sarah Tolcser for creating an enchanting world full magic and adventure with a full cast of flawed diverse characters.
If you're looking for adventure, politics, pirates, romance, betrayal and deceit you'll find that here! There were so many twists and turns and never a dull moment in this book. If you liked Song of the Current I highly suggest you read Whisper of the Tide you'll love it! I couldn't put this down and it is one of the best sequels and satisfying ends to a story I have read in a long time.
Read my full  review
---
11. Beyond A Darkened Shore by Jessica Leake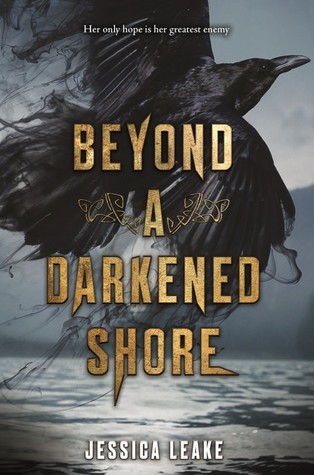 Loved this book so much it has become on of my favourites. I cant waiut to read more from jessica Leake. Read my full review here.
---
The ancient land of Éirinn is mired in war. Ciara, Princess of Mide, has never known a time when Éirinn's kingdoms were not battling for power, or Northmen were not plundering their shores. 
The people of Mide have thankfully always been safe because of Ciara's unearthly ability to control her enemies' minds and actions. But lately, a mysterious crow has been appearing to Ciara, whispering warnings of an even darker threat. Although her clansmen dismiss her visions as pagan nonsense, Ciara fears this coming evil will destroy not just Éirinn, but the entire world. 
Then the crow leads Ciara to Leif, a young Northman leader. Leif should be Ciara's enemy, but when Ciara discovers that he, too, shares her prophetic visions, she knows he's something more. Leif is mounting an impressive army, and with Ciara's strength in battle the two might have a chance to save their world. 
With evil rising around them, they'll do what it takes to defend the land they love…even if it means making the greatest sacrifice of all.
---
What has been one of your favourite books this year?