A Reaper at the Gates
Author: Sabaa Tahir
Publication date: June 12th, 2018
Pages: 458
Publisher: Razorbill
Buy it:Amazon CA | Indigo |B&N| Amazon US | Book Depository
---
Synopsis
Beyond the Empire and within it, the threat of war looms ever larger.
The Blood Shrike, Helene Aquilla, is assailed on all sides. Emperor Marcus, haunted by his past, grows increasingly unstable, while the Commandant capitalizes on his madness to bolster her own power. As Helene searches for a way to hold back the approaching darkness, her sister's life and the lives of all those in the Empire hang in the balance.
Far to the east, Laia of Serra knows the fate of the world lies not in the machinations of the Martial court, but in stopping the Nightbringer. But while hunting for a way to bring him down, Laia faces unexpected threats from those she hoped would aid her, and is drawn into a battle she never thought she'd have to fight.
And in the land between the living and the dead, Elias Veturius has given up his freedom to serve as Soul Catcher. But in doing so, he has vowed himself to an ancient power that will stop at nothing to ensure Elias's devotion–even at the cost of his humanity.
---
⭐️⭐️⭐️⭐️.5
I absolutely LOVE this series and was I highly anticipating this release, along with everyone else.
I can't promise this review will be coherent. It will probably be all over the place, not sorry about it. I just need to let out my feelings.
The book starts off with a new POV from The Nightbringer. There are only a few chapters from his POV and they are pretty interesting to see. There are also the three original POVs from Laia(my queen), Elias(mother above hes amazing) and The Blood Shrike (least fave character).
This wont be spoiler free.
To sum up the book basically Laia needs to stop the Nightbringer from getting the final piece of the Star and learns some pretty shocking stuff about her mother on her journey. Helene tries to best The Bitch of Blackcliff, The Commadant while trying to keep her sister Livia alive and save the Empire. The Bitch of Blackcliff needs her head chopped off. And Elias has to come to terms with his situation as the Soul Catcher to keep The Waiting Place in order and to keep the ghosts from escaping. He has to let go of his humanity and everything he is to let the magic of the jinn help him. In the end War ensues and shit happens.
This book was fantastic. It started off a little slow for me compared to the first two books. The first two books were action packed from beginning to end and while there was some action in the beginning of Reaper there wasn't as much as I would have liked. The last 3rd of the book is what really brought up my rating, there was so much action, development and heartbreak. Sabaa is savage.
This book is dark, brutal, heartwarming, heartbreaking and savage.
While everyone seems to be giving this book 5 stars I can't. Not just because it was a little slow at the beginning but I felt like it was missing something. Also because it's told from different POVs the timeline of the POVs don't seem to mesh with each other. Helen's POV will be one day then Laia's will be two weeks before and Elias's will be somewhere in between. they don't seem to be happening at the same time. It just didn't flow well for me at times? But over all I obviously loved it because Elias. Hello.
All three main characters undergo a lot of character development especially The Blood Shrike, Helene. The Blood Shrike goes from this cold, calculating heartless bitch to someone who can finally understands the pain and suffering of her people. I still dislike Helene a lot but she grew on me this book.
Laia, my girl is still as badass as ever. As much as she loves Elias, she's able to put aside her feelings and get her job done and she will do whatever it takes to get it done. She will also do whatever it takes to save her people and she understand that it might cost her life and she's okay with that.
Elias, my poor Elias, he's still as swoon worthy as ever. He has the roughest go out of all three main characters. He has to learn to let go of his humanity so he can control the spirits in the waiting Place otherwise havoc will ensue and ghosts will ruin everyone.
I've been waiting two books for Laia and Elias to get together and Sabaa does something so cruel and savage around the 200 page mark I just can't even. We are a rabbit and Sabba is dangling a carrot in front of us then pulls it away at the last minute. How dare you!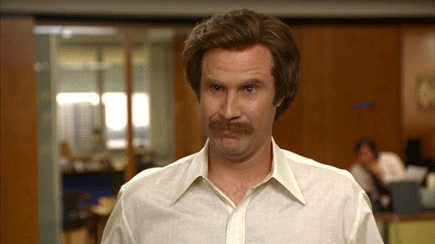 Elias's transformation in the book is the biggest, in my opinion he basically loses his humanity and says fuck it to everyone hes ever loved including Laia. How could you Sabaa?? She has a lot to make up for with Elias in the final book. Elias's transformation is pretty heartbreaking especially when he interacts with Laia. This can't be the end for him, it just can't!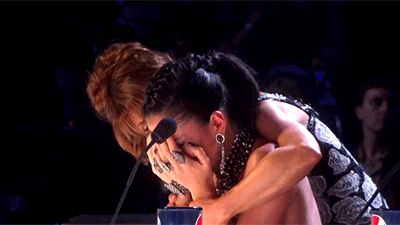 I have some theories about whats going to happen in the final book but I'm going to keep them to myself for now. All I can say is that Laia seems to have some ancient magic in her that scares The Nightbringer. This magic also lets her into The Waiting Place when she's not supposed to be able to enter, so I think something's going to happen with her and The waiting Place.
The book was great, the characters were awesome as usual. I'm angry at Sabaa for what she did to Elias and my girl Laia is going to fuck shit up in the next book.